England rugby union head coach Eddie Jones has described how he became a better coach after meeting Pep Guardiola.
Jones went to watch a Guardiola training session when the Manchester City boss was in charge at Bayern Munich, and it proved an inspiration for the Australian.
"It changed the way I coach," said Jones, speaking to Sky Sports' Guillem Balague at the Soccerex Global Convention in Manchester.
"I came out of that session embarrassed about how I had been coaching.
"When I was a young coach I used to coach pretty hard and I probably got criticised a bit for it.
"But I went and watched Pep's session. He was coaching some of the best players in the world and it was minus five. It was freezing.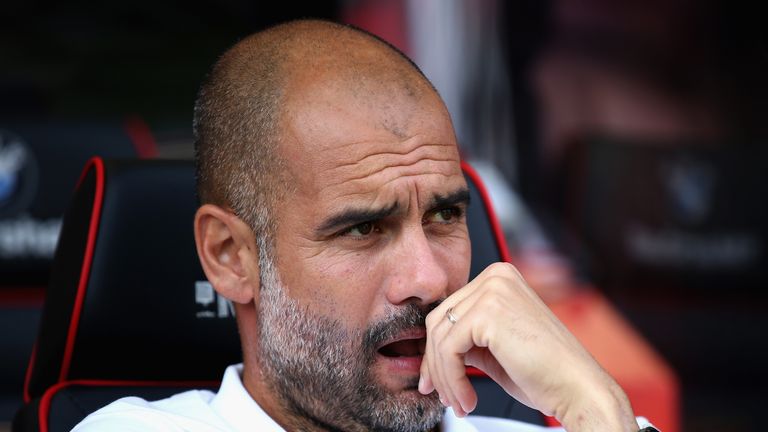 "They did quite a traditional warm-up and I thought, 'Maybe I'm not going to learn anything today'.
"But then they had 21 players and they were in three teams of seven, working on getting into space.
"Pep was out there running the session and speaking in four or five different languages telling guys like (Arjen) Robben what to do.
"It was just really enlightening how hard they worked in that 20 minutes and how he was embedding his philosophy on that team and how the players had bought into it.
"I remember them coming off and they had sweat pouring off them. I have watched many football teams train and they were down here and he was up there.
"It definitely changed the way that I coach. I work the players a lot harder now."
Jones and Guardiola also share an obsession with finding space on the field on the play.
"I was really impressed by the way that he had looked at other sports to find ways to create space," added Jones.
"Not only football but European handball, Aussie rules, rugby union, they are all trying to create space and find space. You can never learn enough about that."