FA needs to take a long hard look at itself, says Tracey Crouch
By Richard Cooke
Last Updated: 14/11/17 8:26pm
Sports minister Tracey Crouch has told a group of MPs that the FA needs to 'take a long hard look at itself' in the wake of the Mark Sampson affair.
Crouch was speaking at a Digital, Culture, Media and Sport select committee hearing into recent allegations of bullying and harassment in sport.
Sampson's three-and-a-half year tenure as England Women head coach was brought to an abrupt end in September after details of "inappropriate and unacceptable behaviour" during his time at Bristol Academy boss came to light.
The FA also "sincerely apologised" to Eni Aluko and Drew Spence after evidence found the two players were subjected to "discriminatory remarks on the grounds of race" by Sampson.
During two hours of questioning, Crouch once again highlighted her dissatisfaction with how the English game's governing body dealt with Aluko's complaints and said: "I thought the FA handled the whole incident really badly, it was a mess.
"The FA has to take a long hard look at themselves in light of this incident but also their performance in front of the select committee and the gaps that it showed in their acknowledgement."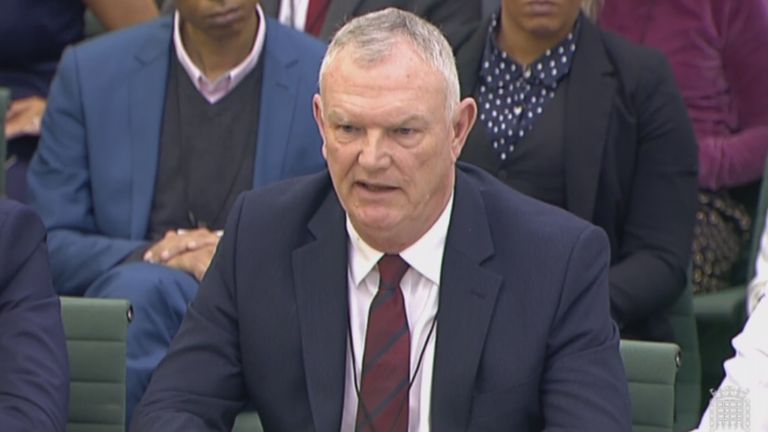 She was asked whether she thought the FA has a duty of care in relation to its elite players and replied: "Of course they do, every national governing body has a duty of care in relation to their elite players."
Crouch was repeatedly asked if she thought the FA was fit for purpose but she was keen to highlight the positives such as the recent good performances on the pitch particularly at youth level.
She was careful to avoid personal criticism of the FA's leadership and said it was not her job to call for resignations.
However, Crouch did say FA chairman Greg Clarke was "wrong" when he told MPs, and the Professional Footballers' Association, that the governance code prevented him from getting involved in the Aluko case.
The sports minister went on to say that the FA should accept Aluko's offer to help improve the governing body's athlete welfare policies following the Sampson affair.