Kevin De Bruyne says there will be no Manchester City complacency
By Richard Cooke
Last Updated: 11/12/17 10:39am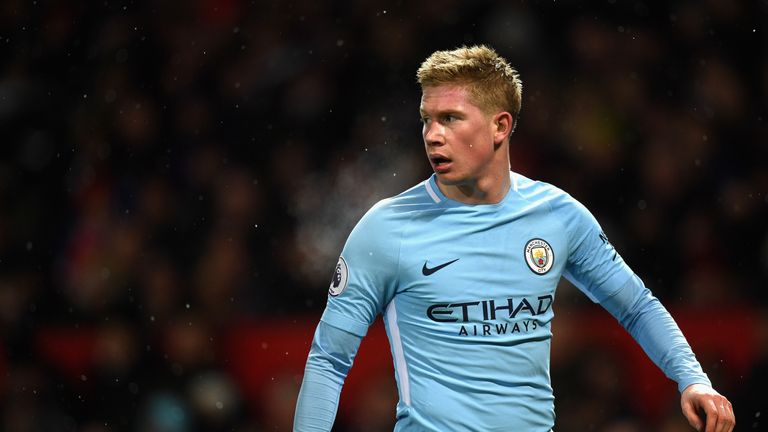 Kevin De Bruyne says Manchester City will not get complacent despite being 11 points clear at the top of the Premier League.
City beat rivals Manchester United 2-1 at Old Trafford to record a 14th consecutive top-flight victory to pull further away in the title race.
However, De Bruyne is taking nothing for granted as City turn their attention to the midweek visit to Swansea.
Speaking to the club's official website, the Belgian playmaker said: "Lots of teams lost points this weekend so it is a big one for us [the win] just to put more pressure on the rest. We have to enjoy it and then focus again for Wednesday.
"It is a big gap. If we slip up we are still in the lead. We can't be complacent. We need to do what we have all year. I prefer to be 11 points ahead than 11 points behind that's for sure."
Asked whether he was pleased with how the derby had panned out, De Bruyne replied: "If you come away with a 1-0 lead, yes - at 1-1, no.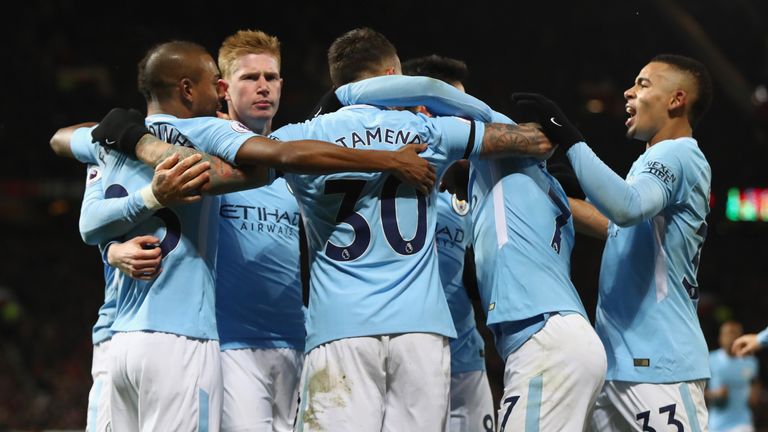 "That's the way it goes. There were two teams with a lot of quality. It was a nice game to watch with the intensity and the duels. A real derby."
Team-mate Fabian Delph agreed there was no way the City players would be taking anything for granted going forward and added it was enjoyable to have beaten their Manchester rivals.
"It's far too early [to talk of titles]. I've said in the past: we're taking each game as it comes. We're not looking to the past or the future - just to today," said Delph.
"It's probably the sweetest win of the lot. Derbies are always like this - hectic and end-to-end. We had a game-plan and stuck to it. The fans are happy."