Zinedine Zidane not thinking about his Real Madrid future
By Richard Cooke
Last Updated: 13/02/18 6:29pm
Real Madrid head coach Zinedine Zidane says he is not worried about his future at the club.
The Frenchman is under increasing pressure with Real 17 points behind Barcelona in La Liga, and he is preparing the team for a Champions League last-16 tie against Paris St Germain which could determine whether he stays at the Bernabeu.
But Zidane, who became the first coach in the Champions League era to successfully defend the trophy last year while guiding the team to the league title, is not concerned about his position.
Speaking ahead of Wednesday's first leg in Madrid, he said: "Right now I'm not thinking about my future, I'm only thinking about the game as it's the only thing we can control so we're focusing on preparing for the game and we'll see what happens.
"Every game and every training session is important to me but my future is not important. I'm very happy about playing these types of games.
"Today there's no pressure in particular, we've prepared the game in the same way we always do. There will always be pressure here, it's something habitual, but I'm going to keep enjoying myself."
Zidane is facing a French team for the first time since taking over at Real in 2016, and he does not believe he has anything to prove in his home country.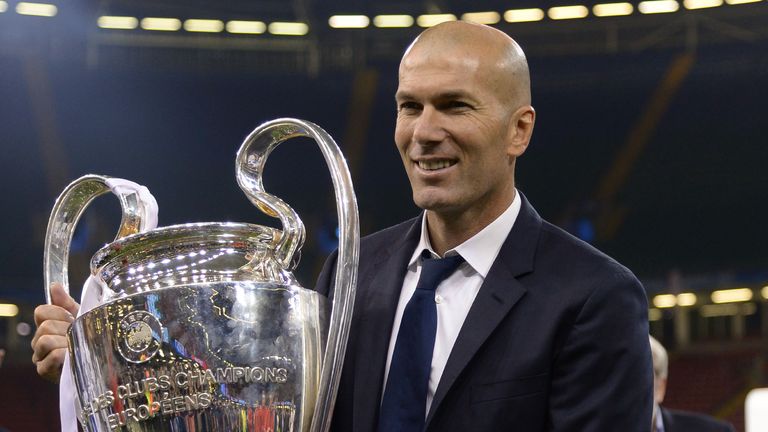 "We're not going to change what people think of us, all we can do is work hard, and working hard is my passion," he added.
"I try to transmit things to my players but I have nothing to prove tomorrow, I just want to play the game, I don't care what people say about me."