Sol Campbell questions the experience of England's goalkeepers in World Cup squad
By Rory O'Callaghan
Last Updated: 16/05/18 4:05pm
Sol Campbell is concerned about the lack of international experience in England's goalkeeping department for the World Cup in Russia.
Gareth Southgate named Jordan Pickford, Jack Butland and Nick Pope as his three goalkeepers on Wednesday, with former No 1 choice Joe Hart missing out on the squad.
The selected trio have just nine caps collectively and Campbell believes their lack of experience could harm England's chances of success this summer.
"It is going to be difficult," said Campbell, who won 73 caps for England over an 11-year period.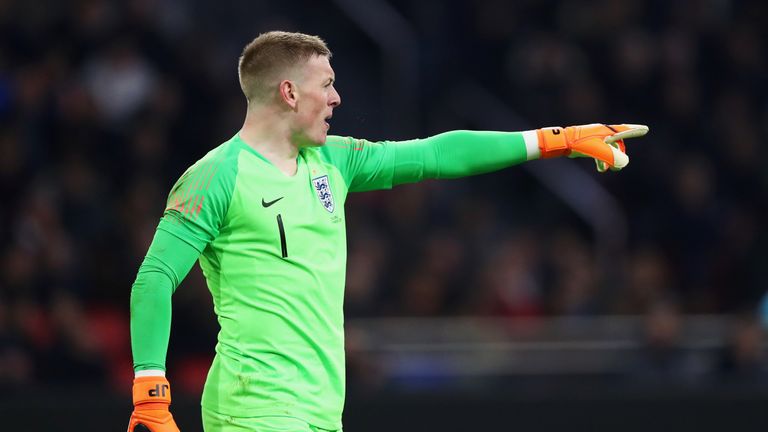 "For me, if I only had someone who had two caps playing behind me in a massive tournament, I'm thinking I've got my work cut out.
"You have to work doubly hard and get your communication up and running. If you have more experience, you just connect into that and do it because you're playing for England.
"Whether these guys are confident enough to really command their box and communicate with the back line. All these things are really important."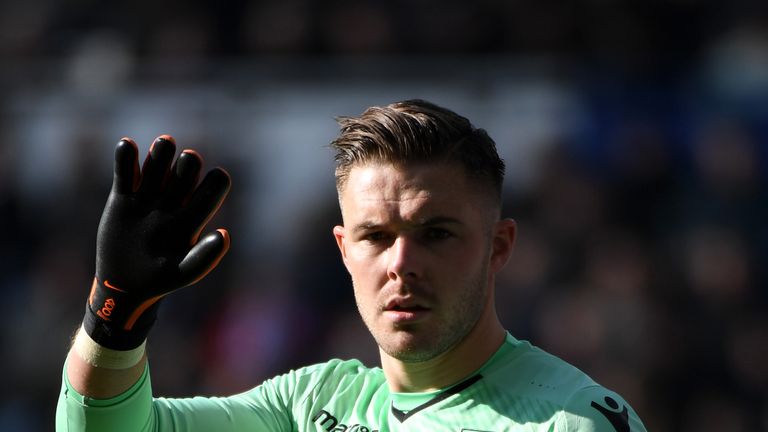 Former England goalkeeper Peter Shilton, who represented his country a record 125 times, believes Pickford is narrowly ahead of Butland in the running for the No 1 shirt.
"I watched Pickford in his debut, and in the two games that he has played. He has been commanding, shouting at his defence," said Shilton.
"Playing for Everton in the early part of the season, I thought Jordan Pickford held them together. £30m, inexperienced, goes to Everton and he's holding the team together.
"Butland, although Stoke got relegated, also he kept his confidence. But I would say Pickford is in front at the moment."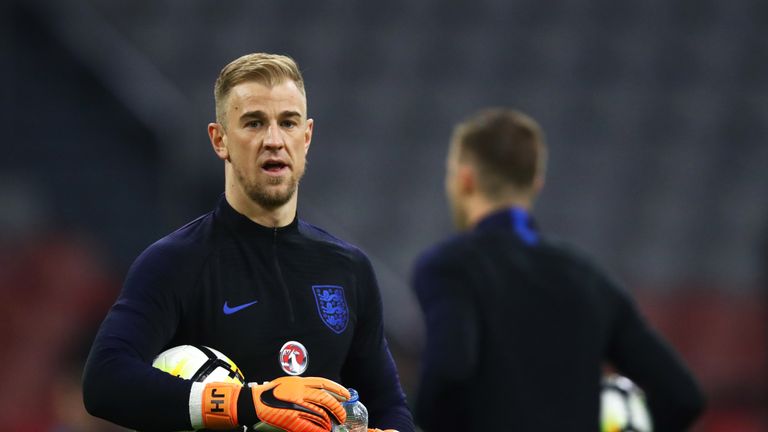 Shilton, however, believes too much is made of Pickford's distribution from the back and has urged the Everton shot-stopper to work on his basics ahead of England's opening game of the tournament against Tunisia on June 18.
"It riles me a little bit when you ask how good a goalkeeper is and somebody says 'he's great with his feet'. You are supposed to be great with your hands," said Shilton.
"It's what you do to keep the ball out of your net. How you control your 18-yard box and your defence, that's the first thing.
"If you can give the ball to one of your team-mates quickly and build an attack, that's great. It is an important part of the game but I feel a bit too much is made of it."