Atletico Madrid forward Antoine Griezmann refused to talk about his future after their Europa League final win with boss Diego Simeone "happy with whatever he decides".
The France international scored two goals in Atletico's 3-0 victory over Marseille to seal the Spanish club's third Europa League triumph since 2010 and Griezmann's first major trophy with the team.
However, the 27-year-old now looks set to end his four-year stay at Atletico to move to La Liga champions Barcelona, who are reportedly close to activating Griezmann's £88m release clause this summer.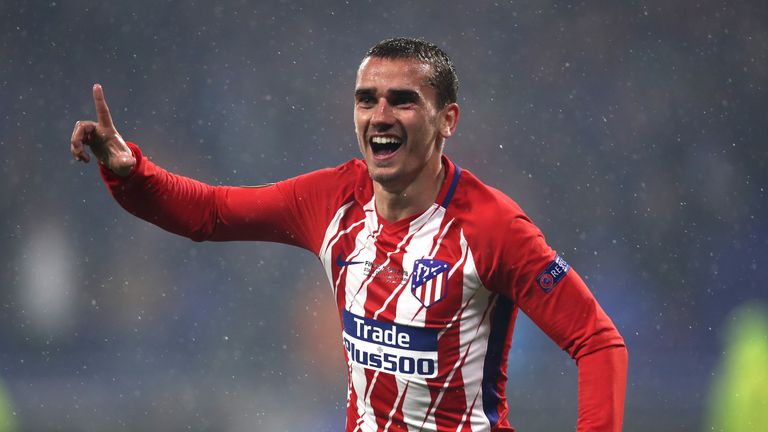 He said: "I think now is not the moment to talk about my future, I just want to enjoy myself after my performance, after winning a trophy and I want to celebrate with the fans.
"Simeone has taught me a lot, he made me become a better player and I hope I can keep improving every year, in every game. I owe a lot to Simeone and my team-mates."
Griezmann, who was named man of the match in Lyon, has been Atletico's leading scorer in each season since he joined from Real Sociedad for £23.7m in July 2014.
Asked about Griezmann's future, Atletico head coach Diego Simeone said: "It's a decision that he will have to come to. Whatever he decides I'll be happy because he has given us his life.
"If he stays I'll be delighted and if he leaves I'll be grateful for everything he's done for us.
"He's given us a lot, he gave us a leap in quality as a team. If he stays we'll keep growing because we are destined to keep growing.
"I hope that he is happy to play for us. He's played three finals with us and won two. Now we are in the UEFA Super Cup, so he could play four finals with us.
"So, on a sporting level we aren't so far from the clubs that have more power than us."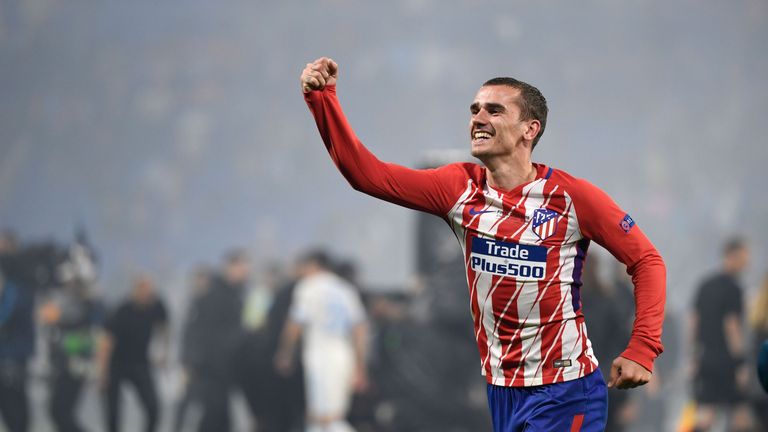 The striker missed a penalty in the 2016 Champions League final against Real Madrid which his side lost in a shoot-out and that made him more determined to perform against Marseille.
"It was a dream of mine to win a trophy with Atleti, with Simeone and with my team-mates," Griezmann added.
"It wasn't meant to be in the Champions League, but I said to myself that tonight was going to be night and so it was."