England's late win over Tunisia was a "huge moment" for the development of Gareth Southgate's side at this World Cup, says Gary Neville.
Harry Kane scored in the 91st-minute in Volgograd to see off Tunisia, after Ferjani Sassi's penalty had cancelled out Kane's early opener.
Neville, who played at three World Cups with England, says the anxiety that would have crept in has now been avoided with Kane's vital winner in the Group G clash.
Neville said on ITV: "I think it's huge, with five minutes to go I was worried, déjà vu, getting on that plane tonight, those young players, with only two of them starting in the World Cup before, waking up to what wouldn't be negative media but anxiety, nervousness.
"Thinking about the post-match video tomorrow, thinking about the fact they have to play Panama in a game they must win, the pressure builds.
"So many times in tournaments with England where there has been decent performance in the first game, but the result hasn't come with it.
"That was a huge, huge moment and you saw by the reaction, particularly of Gareth Southgate, how big it was."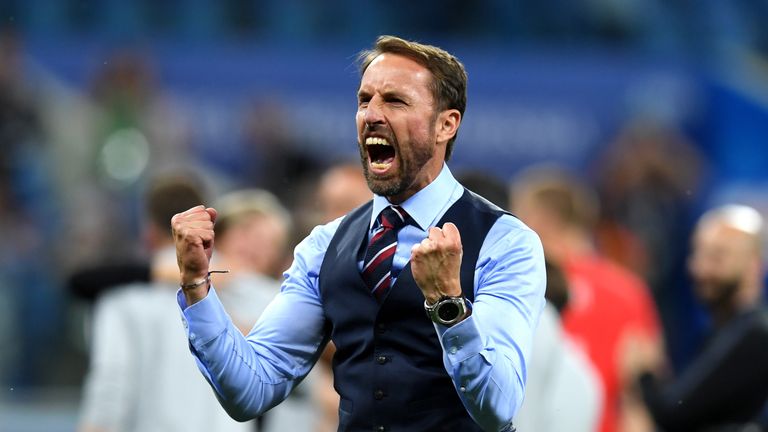 Southgate showed his delight at the final whistle and for each goal, celebrating passionately with his staff, and Neville says the show of delight was justified, given the negativity that could have risen over the coming days.
"That's not an overreaction from Gareth, the way he has reacted there. It was absolutely justified. He knows, he's done this before, from experience he knows that the pressure that would have built on that young team over the next few days.
"Whilst you would have heard all the interviews of having 'played well, being over it and building to Panama', it would have been difficult over the next few days.
"Tonight was so big. We all sat here watching the game thinking they have to score, otherwise panic, anxiety, nerves settle in."