England manager Gareth Southgate says he wants to beat Belgium on Thursday and is not worrying about potential routes to the World Cup final.
The teams have the same points, goal difference and goals scored, meaning a draw on Thursday would see fair play become the decisive factor in splitting them in Group G.
It has been suggested that finishing second in the group might offer an easier route to the final, but Southgate is not planning any underhand tactics.
"We want to win the game," he said. "That would mean we top the group and we would go into whatever game we go into moving forward.
"If I go and headbutt Roberto in the last five minutes, then you'll know that maybe we're taking a different approach to getting through!"
On a more serious note, Southgate added: "We're always talking to our players about discipline on the pitch, avoiding conceding unnecessary free-kicks.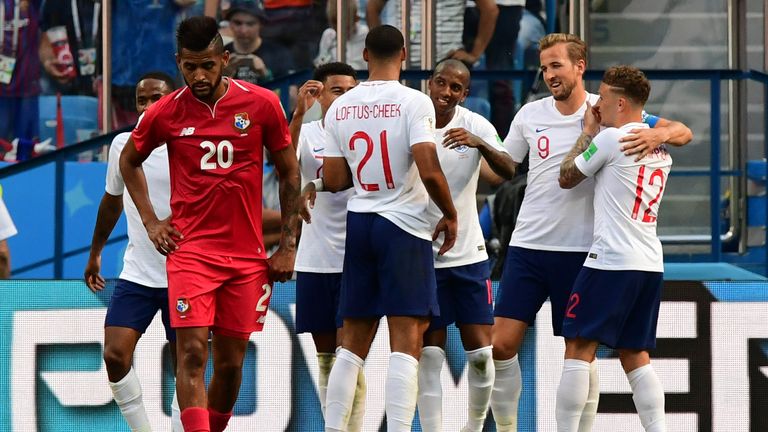 "And part of the discipline of being in the tournament is to minimise yellow cards, because you want to have players available for the future."
Both teams are expected to rest players but Southgate says England want the three points and is surprised people are worrying about prospective future opponents.
"We think that we need to keep winning football matches," he said. "We want to breed a mentality that everybody in our squad wants to constantly win.
"We've not won a knockout game since 2006. Why we are starting to plot which would be a better venue for our semi-final is beyond me, really.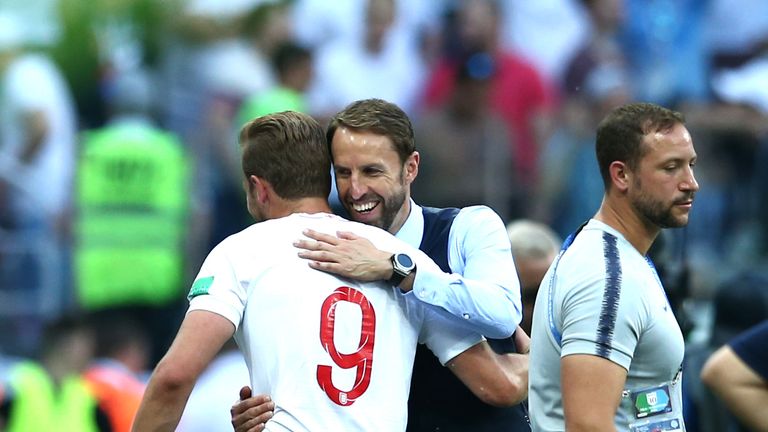 "We have no idea who, when or where we will play in the next round, but we're pleased that we're in the next round.
"First and foremost, I think it's really important that we're building a team who I think everybody at home can see are passionate to play for England, want to win every time they go out, and are improving all the time.
"I think we'll see that again tomorrow and I am really looking forward to seeing us play again."