Football Expert & Columnist
Jamie Carragher on England's World Cup journey and the Croatia semi-final
"The best way I can describe it is that it feels like a club team. I think the supporters have all come together like a team."
Last Updated: 11/07/18 7:12pm
Jamie Carragher has his say on all things England, including the fans' excitement, the influence of the Premier League plus a semi-final prediction...
The former England international - who won 38 caps in his career - also picks out a fellow defender for praise, alongside manager Gareth Southgate, and believes the achievements of the current squad have united the country.
Read on to see what Carragher had to say to Sky Sports News...
On Gareth Southgate
He has been superb. Every time he speaks, you listen to what he has to say and it always makes sense - at times in the past that hasn't been the case. You can very rarely argue with the decisions he's made, and there always seems like there's been a lot of thought going into it. I think a lot of people, when he was given the job, thought he was just looking after things until someone else came in, he's an FA man, he's been in the system and he wouldn't rock the boat, but he's been a breath of fresh air.
It's been so long since we had an England manager who probably speaks the way people want to hear him speak and people listen to what he says and believe in what he does. It's been a very long time since we've had a manager like that. He's been bold and made big decisions. Taking Joe Hart out of the squad, Wayne Rooney ending his international career and changing a system after he had qualified.
He is also using what a lot of these players have learnt from foreign managers over the last few years in the Premier League, like what Pep Guardiola has done at Manchester City, playing different systems with a different type of football. Klopp, Pochettino, Mourinho, Conte too and with Steve Holland as his assistant, Conte started playing three at the back which Premier League teams then took on. I think he has had a lot of influence from Premier League bosses - he's using their players and he's using the system accordingly.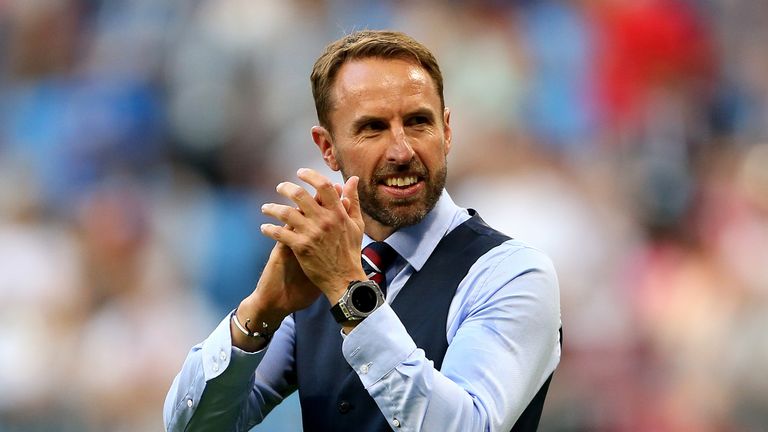 On the fans
There is a lot of excitement because it's been such a long time since England have been at this stage, and it's not even being in a game this big, it's more the excitement of people on the streets, friends going to the pubs and having BBQs - there has been an excitement building. It feels good to be an England fan again.
It just shows you how big England is around the country, and the best way I can describe it is that it feels like a club team. I think the supporters have all come together like a team. There are times in the past where it hasn't gone so well and fans have supported players from their own teams, criticising others, but there appears to be a great togetherness with the team. Off the pitch as well, you see the scenes all around the country and people getting behind the team.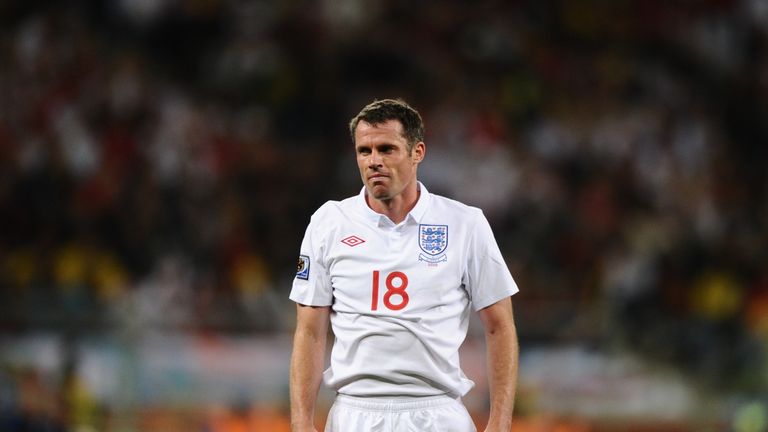 You can't really remember that in my time as a player. It is probably something that I'm disappointed about looking at the scenes now and what you could be involved in. I probably have to go back to Euro '96 and Italia '90 to remember scenes like this, which is why it feels like it's been so long, and there is a new generation of supporters enjoying it.
On Harry Maguire
I've liked him as a player in the Premier League, I think he was really good at Hull and then he got his move to Leicester and moved to another level. Now at international level, you have to be surprised, no one expected Harry Maguire to come in and have people talk about him as one of the best defenders in the tournament, but he has been outstanding.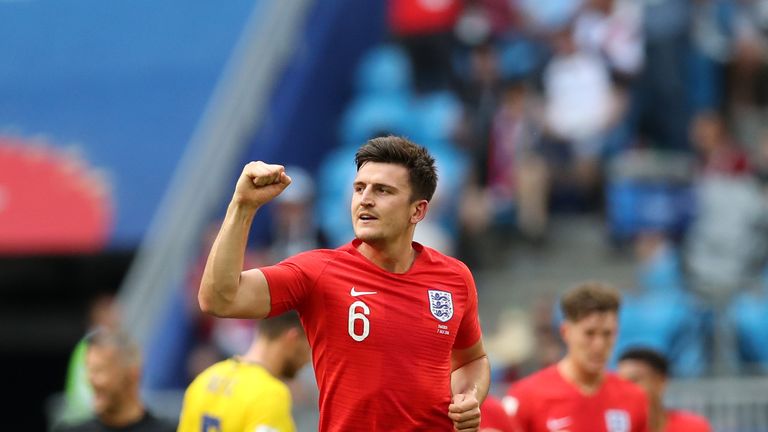 He is an example to every young kid in this country and people coming through the lower leagues now - kids are obsessed with going to academies at the top end of the Premier League where it's very difficult to come through.
So many of the players in this squad have made a great journey through different ways and have ended up playing at a World Cup. They're showing what they can do and that they're good enough on that stage, so I think it is an advocate for academies all over the country, not just the top ones.
On the semi-final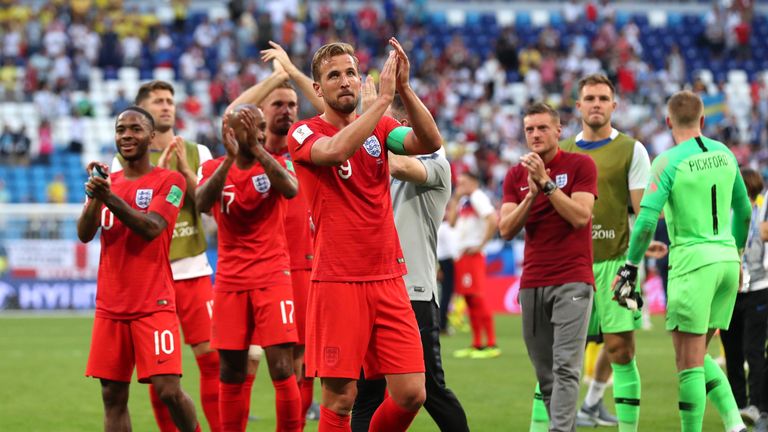 I think the type of game England will want is a quick game, a fast game, to use their pace and energy. I think Croatia are an older team and will be looking to slow the game down, play a possession game with Ivan Rakitic and Luka Modric in there, and England can't afford for the game to be like that. It will be at times because every team has their spell in the game, but I think England will need to make a fast start.
This is a Croatia team who have played extra time in their last two games, so England need to capitalise on that with their energy and pace. If I'm looking at the Croatia team, Raheem Sterling can cause huge problems for Vedran Corluka, making runs in behind him.
It will feel like the whole world is watching and it's one of those games you'll remember for the rest of your life, certainly if you're playing. That's one of the good things about this England team, they haven't let the occasion get to them.
People have questioned the opposition they've come up against and that may be a valid argument, but they have been stronger than every opposition. When you play for England at a major tournament, there's not just who you play but handling the occasion and that's what they've done with ease.
And a prediction...
I think England will win 2-1. England are slightly better than Croatia, who don't concede too many goals, but I think the change in the defence for Croatia will hurt them and I think England will be pretty much the same team. The only danger is Modric and Rakitic controlling the game, slowing the game down in midfield, but if England play anything near what they have done this tournament, I think they'll just scrape through.