David Wagner says Huddersfield are among the favourites for relegation
Wagner expects to make several signings this summer
By Conor Costello
Last Updated: 11/07/18 11:00am
David Wagner says he is not surprised Huddersfield are among the favourites to be relegated from the Premier League next season.
Wagner's side escaped relegation last term after a draw at Stamford Bridge confirmed their status in the top flight, for another year at least.
But with Huddersfield again being touted as candidates to drop into the Championship next year, Wagner is not surprised his team are being overlooked.
"It's nothing new for us and to be totally honest I can understand them," he said. "They know what we are capable of financially, from the size of the club, from the experience which we have.
"Probably we are one of the favourites for relegation but we have proven more often than not that it doesn't count what the pundits or the odds say, it counts what we deliver and for sure we'll try our best again.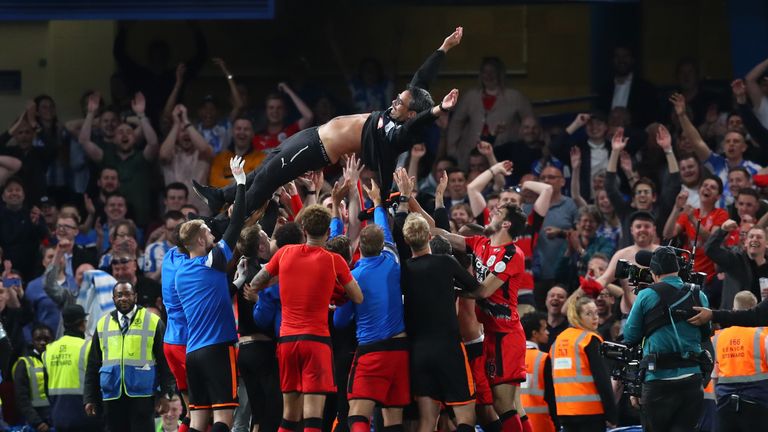 "We will again give ourselves no limit. We will try to make happen again what nobody expected."
Huddersfield kicked off their pre-season with a 4-0 victory over League Two side Bury on Tuesday.
Wagner made 11 changes at half-time, giving him the chance to assess the majority of his squad. After the match the manager praised his players for the tempo shown in their first pre-season clash, but he insists he does intend to make some additions in this transfer window.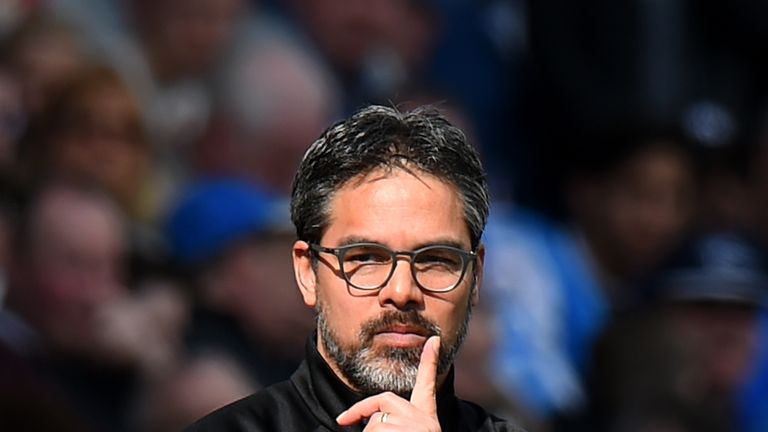 "I'm happy where we are at the minute but I know that we haven't done everything in both directions," he said. "We'll bring some players in I'm sure, and some players will leave. That's the nature of the game in the transfer window.
"This is not the squad that we will have when we start the first game of the Premier League so everything is in progression. Everything we have done so far is good."
Huddersfield host Chelsea on the opening day of the season, before travelling to champions Manchester City for their second match of the new campaign.