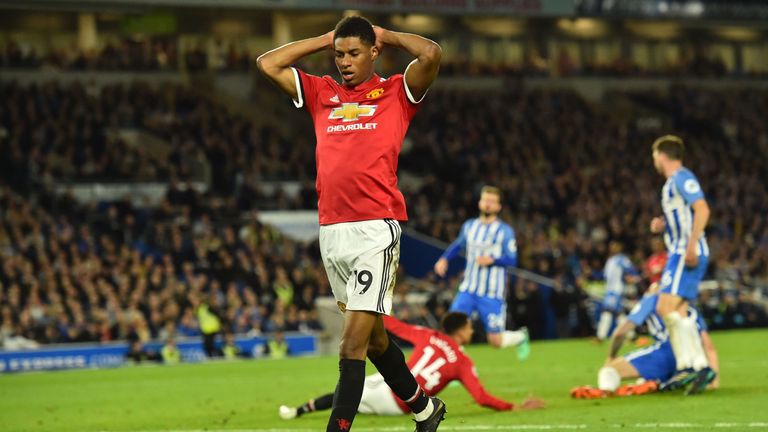 Error-prone defences? Wasteful in attack? We delve into a world of statistics to reveal every Premier League club's weakness...
Arsenal
Costly errors
Mistakes came at a price for Arsenal last season, with 15 errors leading to goals in the Premier League. That league-high total was four more than Southampton and Bournemouth, and that tally will have to reduce drastically if they are to challenge for a top-four spot.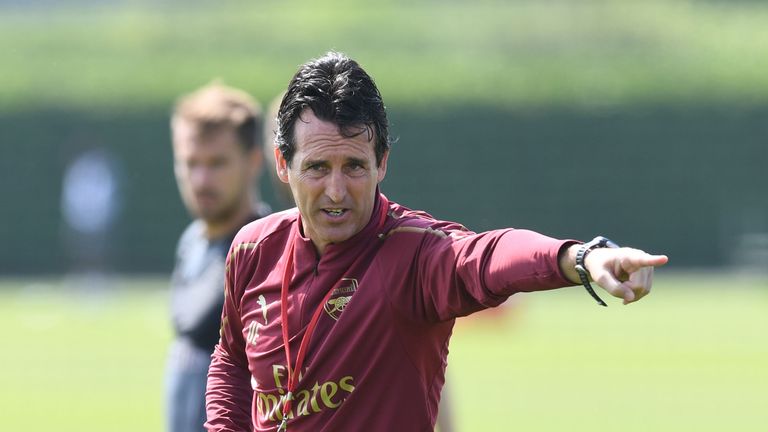 Burnley
Misplaced passes
Burnley recorded the lowest passing accuracy in the Premier League last season, with the figure of 70.5 per cent partly down to the fact they averaged 81 long balls per game, a league high. Sean Dyche is unlikely to change his approach, but greater precision would not go amiss as they take on the tricky task of improving on a seventh-placed finish.
Bournemouth
Insufficient shut-outs
Eddie Howe's side kept just six clean sheets in the Premier League last season, the joint-fewest along with relegated Stoke City. So the Cherries' back line, and in particular goalkeeper Asmir Begovic, will need to improve on that defensive stat in the upcoming campaign.
Brighton
Tackle success rate
Despite a strong showing defensively, Brighton had the lowest success rate in the league when it came to tackles, with their 63.44 per cent just below Bournemouth's 63.65 per cent. It's a fine margin, particularly with Liverpool's league-high at 70.64 per cent, but it offers Brighton an area to improve in during pre-season.
Cardiff City
Wasteful on the ball
Cardiff comfortably recorded a Sky Bet Championship low last season when it came to passing accuracy, with the 59.38 per cent an indication of their tendency to play long balls. Only two sides enjoyed less possession than Neil Warnock's side, with the club averaging 42.54 per cent over the course of the campaign.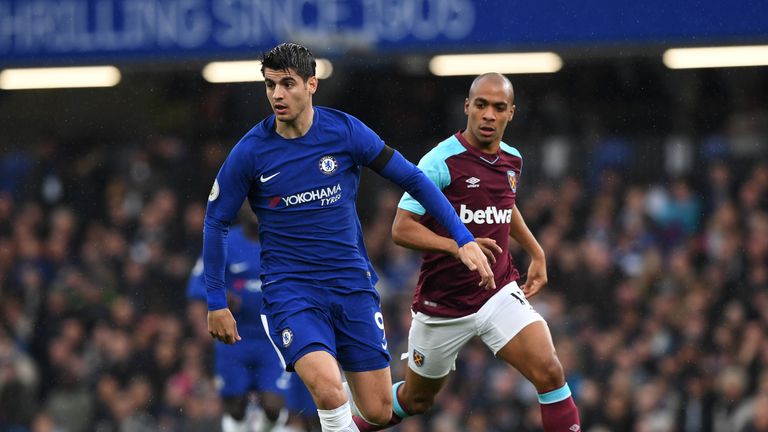 Chelsea
Straying offside
As Chelsea look to challenge for Premier League glory once more, they could well look to minimalise the amount of times they are caught offside, having strayed off on 108 occasions last season, more than any other club.
Crystal Palace
Converting big chances
Palace will have to rediscover their shooting boots in the upcoming campaign as they look to improve on an 11th-placed finish. The club missed 55 big chances in 2017/18, which put them fourth on the list behind Man City (63), Liverpool (61) and Arsenal (55).
Everton
Creating chances
Averaging just 9.4 shots per game, only Swansea (8.9) recorded a lower total than Everton last season. With 44 goals from 38 games, it is an obvious area for improvement as Marco Silva prepares for his first season in charge at Goodison Park.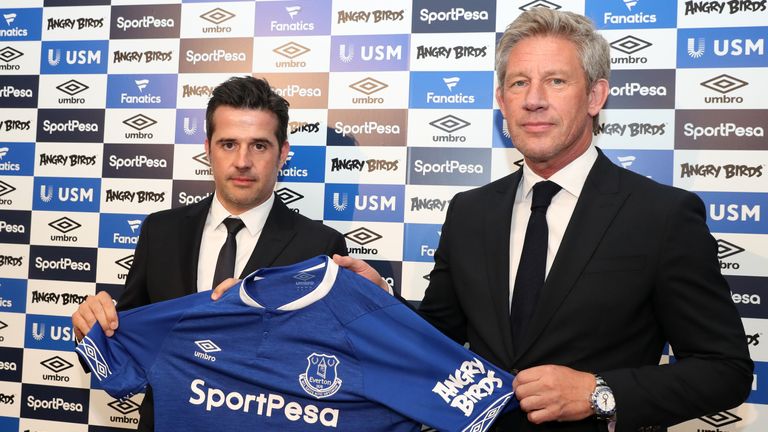 Fulham
Errors leading to shots
There were six Sky Bet Championship clubs who made more errors leading to shots than Fulham last season, but none will be gracing the Premier League this time around. Having allowed 24 shots after making mistakes - joint with Wolves - they may not be so lucky when making blunders in the Premier League.
Huddersfield Town
Finding the target
Swansea are at the bottom of another unwanted stat, with their 2.7 shots on target per game just worse than Huddersfield (2.9). That's in part because David Wagner's side enjoyed the fewest touches in the box last season - 568.
Leicester City
Discipline
Five red cards for Leicester was the most in the Premier League last season. Wilfred Ndidi was the guilty party on two of those occasions, with Ben Chilwell, Daniel Amartey and Marc Albrighton also seeing red. The Foxes managed to beat Brighton 2-0 with 10 men, mainly because Ndidi was dismissed in the 87th minute, while they also secured a valiant 0-0 draw at Stamford Bridge after Chilwell was given his marching orders with 25 minutes to go.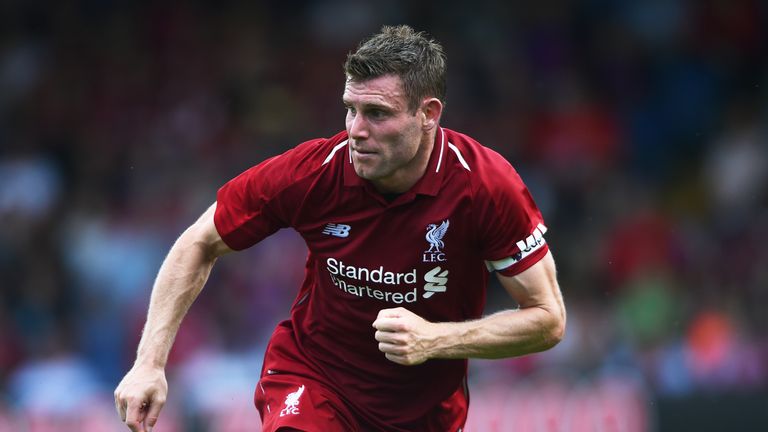 Liverpool
Drawing after leading
No team ended up drawing more times after taking the lead than Liverpool, who shared the spoils on seven occasions. They were one of just three teams (along with Tottenham and Manchester United) not to lose after taking the lead, but seven draws equates to 14 points dropped - a clear area Jurgen Klopp can look to improve on.
Manchester City
Hitting the woodwork
The champions scored a record 106 league goals in the previous campaign, but remarkably they could have scored more. Not only did they miss the most big chances (63), but they also hit the woodwork 23 times - seven more than Arsenal in second.
Manchester United
Prolificacy in front of goal
For all of United's defensive efforts, Jose Mourinho will certainly want his side to improve in front of goal this season. It's difficult to compare against City's tally of 106, but United's 68 goals scored last season was also fewer than Liverpool (84), Tottenham (74) and Arsenal (74).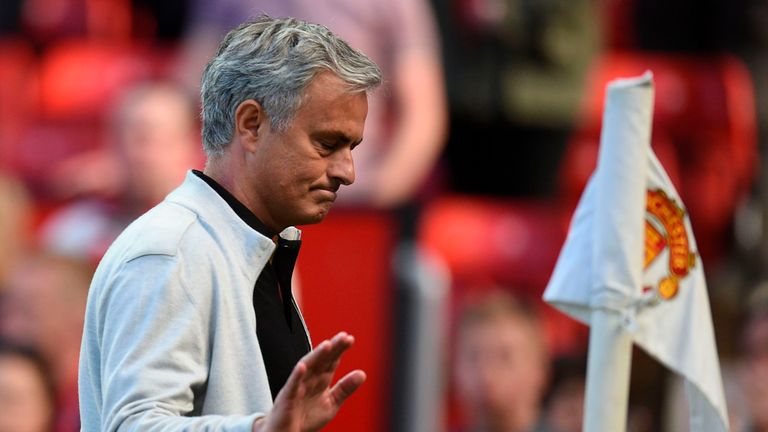 Newcastle United
Lack of possession
Averaging 43.8 per cent possession, only relegated duo Stoke (43.7 per cent) and West Brom (42.8 per cent) saw less of the ball than Newcastle. It mattered little for Rafa Benitez's men, as they ultimately secured a 10th-place finish, but the Spaniard will surely look to wrestle back momentum - particularly against other sides looking to beat the drop.
Southampton
Converting chances
Southampton endured a below-par season in the Premier League, and only guaranteed safety on the final day of the season - albeit after a vital win over Swansea in their penultimate match. The Saints survived by the skin of their teeth, and a shot conversion rate of 10.98 per cent - the second lowest after West Brom (10.69 per cent) - hardly helped the cause. It's an unforgiving statistics, with Manchester City topping the list with 20.7 per cent, but an area Southampton know they can improve in.
Tottenham
Sharing the load
With 10 goalscorers last season, variety was not Tottenham's strong point last season. That tally of 10 was fewer than the remaining top six, and while Heung-Min Son, Christian Eriksen and Dele Alli proved valuable allies to Harry Kane up front, Mauricio Pochettino will be hoping for a greater input from the rest of his squad.
Watford
Foul play
Watford were guilty of 441 fouls last season, with only Everton (460) recording more. The Hornets managed to reach 41 points, enough for a 14th-place finish, but perhaps they won't be so lucky if the ill-discipline continues.
West Ham
Conceding penalties
The Hammers were victims of their own defensive errors at times last season, conceding seven penalties, the joint-most along with Swansea. Such gifts would be well received once more in the upcoming campaign, but new manager Manuel Pellegrini will not be so keen to dish them out.
Wolves
Fighting lost causes
Where to pick out holes in a Championship-winning season? One sticky point could be the seven points Wolves recovered from losing positions. Sure they only fell behind 12 times all season, but only on one of those occasions did they manage to fight back and win. They'll find themselves trailing more often in the Premier League, and Nuno will want to see some fighting spirit when that happens.