Cristiano Ronaldo to pay £17m but avoid jail over Spanish tax evasion
By Reuters Sport
Last Updated: 27/07/18 12:39pm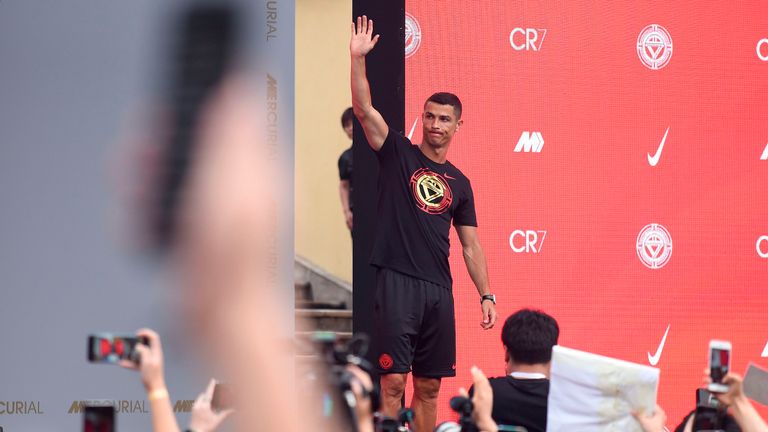 Cristiano Ronaldo could pay almost £17m after settling a tax evasion case with Spanish tax authorities but is unlikely to serve a prison sentence.
Ronaldo, who moved from Real Madrid to Juventus for a fee of around £105m in July, will be fined £2.8m and sentenced to 24 months in prison, the prosecutor said on Friday, although under Spanish law a sentence of under two years for a first offence can be served on probation.
The Portugal international is accused of evading £5.1m in taxes. He has denied the allegations.
Ronaldo will be required to pay the £2.8m fine plus the £5.1m in back taxes, as well as around £890,000 in accrued interest and £220-per-day for the 48 months covering the prison sentence.
That figure is expected to rise yet further, however, to take the total figure closer to £17m.
Get Sky Sports' dedicated football channels with our new season offer to watch over 500 live games this season. Find out more.