Jose Mourinho vs Paul Pogba, Sir Alex Ferguson vs Roy Keane : A history of Man Utd managers clashing with players
By Sky Sports
Last Updated: 26/09/18 10:21pm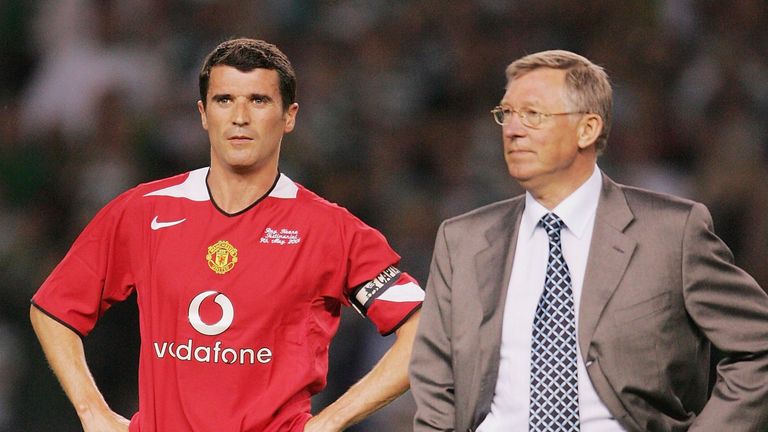 Jose Mourinho is not the first Manchester United manager to have an increasingly strained relationship with one of his top players - and he is unlikely to be the last.
Clashes between coaches and players are an incumbent part of football, and the more high profile the club and player, the more high profile the fallout often is.
The reaction to Mourinho and Paul Pogba's terse exchange on Wednesday, exclusively captured by Sky Sports News cameras, is testament to that - and are a string of other bust-ups between United bosses and squad members throughout the Premier League era.
Here, Sky Sports looks at some of the most explosive and, sometimes, the most bizarre...
Sir Alex Ferguson vs Roy Keane
Writing in this autobiography, Sir Alex Ferguson laid bare the breakdown in relationship with his then captain Roy Keane before the midfielder's explosive exit from Old Trafford in 2005.
With tension already existing between the pair over pre-season training facilities in Portugal, Keane heavily criticised several team-mates in an MUTV interview towards the end of October that was never aired in public.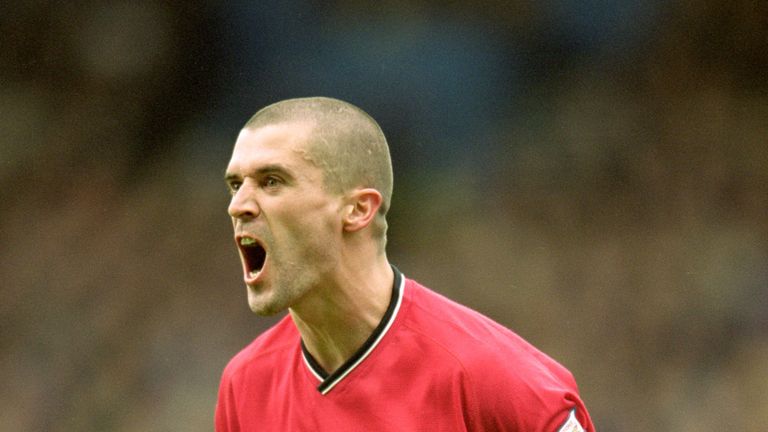 Ferguson explained in his book, however, that the interview was shown to the rest of the squad, and a row including the likes of Edwin van der Saar and Ruud van Nistelrooy ensued, after which Ferguson told his staff that Keane had to go.
Jose v Pogba: How has it come to this?
His 13-year United career came to an abrupt end on November 18, 2005, and Ferguson pulled no punches on his depiction of Keane in his 2013 book release.
Keane did, however, send Ferguson a "get well soon" message following his brain haemorrhage and spell in intensive care earlier this year.
Sir Alex Ferguson vs David Beckham
Also writing in his autobiography, Ferguson outlined another relationship breakdown - this time David Beckham - a player he believed was chasing fame outside of football, and Real Madrid too, and it was detracting from his performances.
It included the infamous dressing-room clash in which Beckham was struck in the face with a boot kicked by Ferguson, who subsequently told him: "Sit down. You've let your team down. You can argue as much as you like."
WATCH: Jose-Pogba's frosty exchange
Ferguson explained: "In his final season with us, we were aware that David's work rate was dropping and we had heard rumours of a flirtation between Real Madrid and David's camp. The main issue was that his application level had dropped from its traditionally stratospheric level.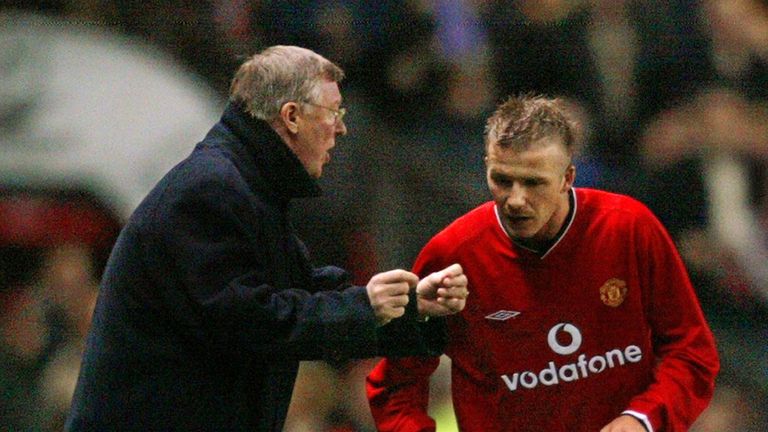 "My message would have been familiar to board members who knew me. The minute a Manchester United player thought he was bigger than the manager, he had to go. I used to say, 'The moment the manager loses his authority, you don't have a club. The players will be running it, and then you're in trouble."
In his own autobiography - My Side - Beckham admitted: "I went for the gaffer. I don't know if I've ever lost control like that in my life before."
David Moyes vs Patrice Evra
The Manchester Evening News reported in May 2014 Ferguson's successor David Moyes, who lasted less than a season in the job, had one of the more bizarre rows with a United player in left-back Patrice Evra.
The report claimed the pair clashed over bacon sandwiches in a Manchester airport lounge ahead of a Champions League away trip.
Evra is said to have incurred the wrath of Moyes after eating one of the free sandwiches put on by airport staff and then subsequently making a passenger announcement of a change to the in-flight menu to bacon sarnies.
Moyes also reportedly worked on deals for new left-backs into United, including Luke Shaw who signed the summer after his departure, but he praised Evra as "one of the finest leaders around" before he went and the pair were reunited at West Ham last season.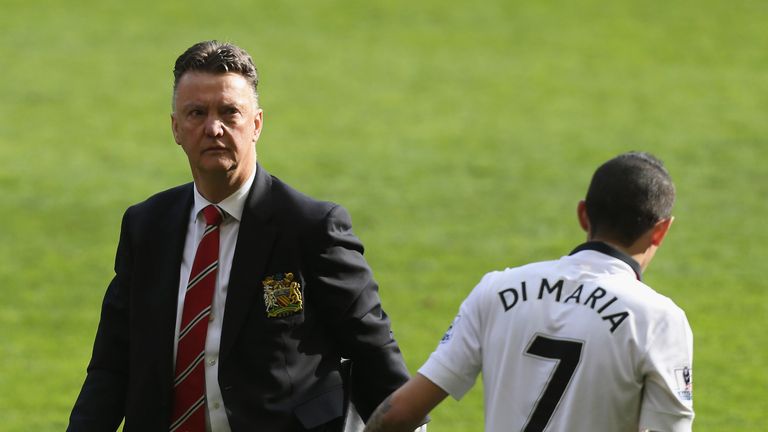 Louis van Gaal vs Fabio Da Silva
In an interview with ESPN earlier this year, ex-United defender Fabio revealed he had a bust-up with Van Gaal in the canteen and was told by the Dutchman in his first season that he could leave the club.
He said: "One day, I was in the canteen waiting to eat. Van Gaal used to speak to us after we'd eaten each day. I had a head injury and I was touching my injury. After three or four seconds, he touched my head and said: 'Why don't you respect me?'
"I stood up and said: 'I always respect you. I've never said anything which was disrespectful to you'. I am a patient guy, but I got angry then. I had done nothing wrong. Antonio (Valencia) later said to me: 'You're not going to play again' and he was almost right; I barely played again.
"I love Manchester United, but I was so desperate to leave United. Only one man did that because I liked everything about the place. I couldn't handle him anymore.
"In his first season, Van Gaal called me to his office and said: 'You can leave.' The meeting lasted one minute. That was it: 'You can leave.' It took time for me to go, but I was desperate to leave when I did, and that saddens me because I loved everything about Manchester United."
Louis van Gaal vs Angel Di Maria
After leaving Manchester United for Paris Saint-Germain in 2015, Angel Di Maria complained of having to frequent different positions under then manager Louis van Gaal, and said "they didn't let me settle properly".
Van Gaal hit back at the Argentina international, accusing him of failing to take responsibility for the single season he spent at Old Trafford, in which he scored just four goals.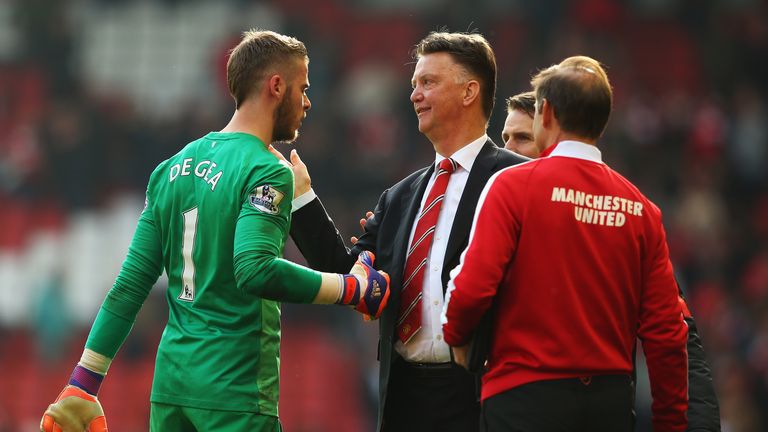 The Dutchman said: "I have never seen [many] players who looks at himself, who looks to the way they have performed here and that is always the fault of the manager. So he is one of the players who are in the row of players who have no self-criticism and, unfortunately, it is also my life as a manager. It is always like that."
'Pogba can never be bigger than Utd'
Di Maria subsequently aimed another jab at Van Gaal in an interview with ESPN Radio in his native Argentina, in which he directly blamed the Dutchman.
"Van Gaal has his philosophy and it is one of the reasons why I wanted to leave Manchester United," he said. "Things weren't quite working for me and Van Gaal changed my position. It's difficult to adapt to Van Gaal. I had a number of flare ups with him."
Louis van Gaal vs David de Gea
David de Gea was on the verge of joining Real Madrid on Deadline Day in the summer of 2015, only for the deal to collapse at the final hour over paperwork.
Speaking a few months later, De Gea told ESPN Deportes TV show Fuera De Juego Louis van Gaal "gave me a lot of confidence" from the first day he returned to Carrington, and that he was "really happy".
But in May 2016, the Guardian, Telegraph and other newspapers reported De Gea was considering his future at Manchester United because of a deteriorating relationship with Van Gaal and, after Jose Mourinho was appointed later that summer, De Gea appeared to hint at his real feelings towards the Dutchman.
He said: "It is true these last two years we have not been at the level the club deserves. At United we've missed a manager like Mourinho, with the personality and mindset of a winner. Getting him was right."
Jose Mourinho vs Paul Pogba
Mourinho and Pogba's relationship appears to have deteriorated since he was dropped for a clutch of matches last season, when the manager challenged the France international to explain his poor form.
Pogba admitted to having "small issues" with Mourinho last season, speaking during a summer in which he lifted the World Cup with his country, and after it emerged Pogba's agent Mino Raiola had offered the player to Manchester City and other foreign clubs.
Pogba has been ever-present for United despite such a short break after the World Cup in Russia but reports have emerged in several newspapers this season their relationship has been strained.
Those reports appeared to be proven on Wednesday when Sky Sports News captured a frosty exchange between the pair during open training after United were dumped out of the Carabao Cup by Championship side Derby.