FA Council members 'concerned' by long-term legacy of Wembley sale
By Sky Sports News
Last Updated: 11/10/18 7:02pm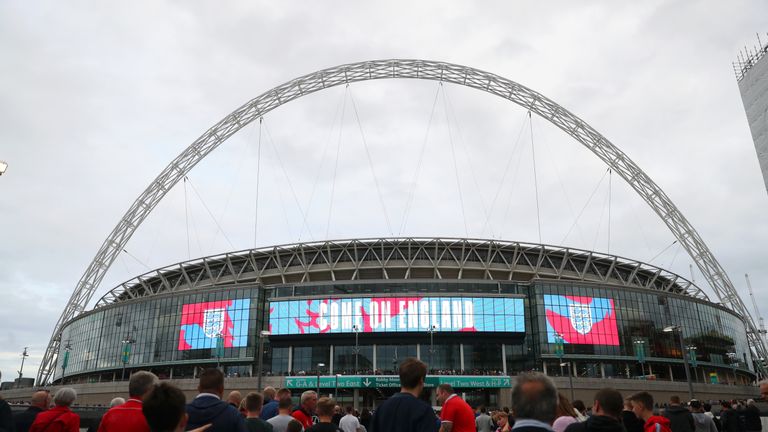 FA Council members are concerned by the potential long-term legacy if the proposed sale of Wembley Stadium to American billionaire Shahid Khan goes through, according to Sky sources.
The Fulham owner's offer of £600m in cash and £300m in retained hospitality income has divided football, with some agreeing with the FA's plan to use the windfall to transform grassroots facilities, while others have likened it to selling the crown jewels.
At a regular meeting of the 127-strong Council, FA bosses walked the game's self-styled parliament through the deal and took questions from the floor.
Sky Sports News understands there were requests for more detail on the conditions the FA is demanding from Khan and concern over how the grassroots investment pot will be distributed.
The proposed sale will go to a vote of the FA Council on October 24.
In a statement posted on its Twitter feed, the FA said: "Today's (Thursday) FA Council meeting included a presentation and healthy discussion on the potential sale of Wembley Stadium. The full facts and figures of a £600m investment to improve community football facilities in England were outlined.
"The presentation also included detailed information on the commercial deal that has been discussed, including the protections that will be in place to ensure its status as the national stadium and the home of English football.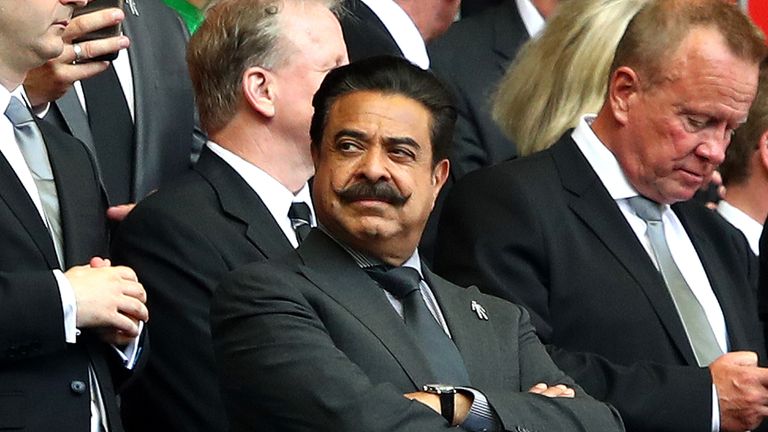 "A special meeting has been scheduled on October 24 for the FA Council members to vote on the potential sale. The FA Board will then take these views into consideration."
The FA's leadership is squarely behind the deal, as are the professional leagues and government, and Khan has also upped his lobbying efforts with a direct letter appealing to each FA councillor.
In a further statement following the FA Council meeting, Khan said: "I appreciate the time and consideration of the FA Council today (Thursday) in its review of my Wembley Stadium proposal.
"As I've expressed in writing to the FA Board and members of the FA Council, an agreement will provide exceptional opportunities to invest in the game while ensuring that Wembley Stadium will forever be the national stadium of England, the undisputed home of English football and unquestionably one of the finest venues in the world.
"I am committed to a partnership with the FA that will realise long time resources for and benefits to the game and an extraordinary experience for all who will play in or visit Wembley Stadium for many years to come.
"In that spirit, I look forward to continuing to work with the FA Board, FA Council, Sport England, the Mayor of London's office and DCMS in the weeks ahead."