Football's strangest statues: Cristiano Ronaldo, Diego Maradona and Mo Salah
Last Updated: 05/11/18 2:03pm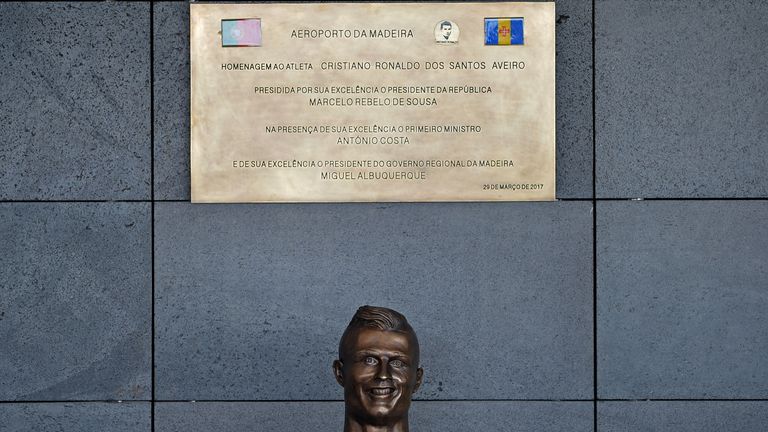 After a bizarre statue of Mohamed Salah was revealed in Egypt, we run through some other similarly strange sculptures from over the years.
A newly-unveiled statue of Liverpool forward Mohamed Salah has left puzzled fans scratching their heads, a year after a bust of Cristiano Ronaldo was widely mocked.
Some on social media have said the sculpture looks more like 1970s singer Leo Sayer, whilst others likened it to cartoon characters Beavis and Butt-Head and the character Marv Merchants from the Home Alone films.
From Diego Maradona to Michael Jackson (yes, really), we run through the best (or worst) depictions connected to football...
Flip the cards below