Ralph Hasenhuttl charms media in first Southampton press conference
'If you want guarantees, you have to buy a washing machine'
By Gary Cotterill, Sky Sports News
Last Updated: 06/12/18 8:42pm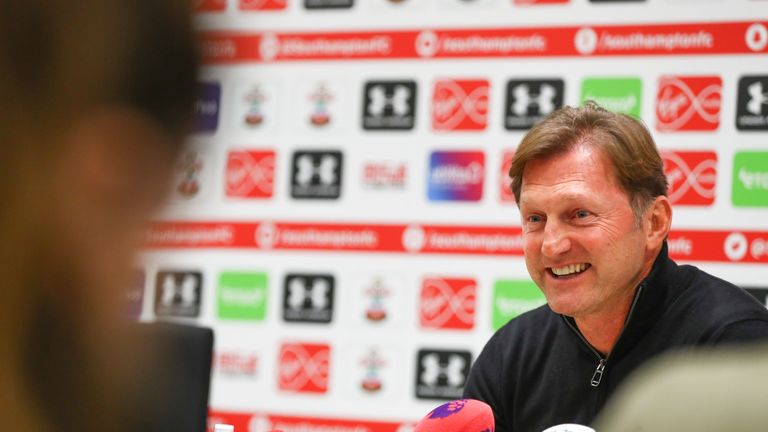 Ralph Hasenhuttl gave his first news conference as Southampton manager on Thursday - and Gary Cotterill was impressed by the Austrian.
Ralph Hasenhuttl looked nervous as he entered Southampton's press room. "There are about 10 cameras here!" he said as he sat down to face reporters for the first time.
Despite those initial nerves, the first Austrian Premier League manager handled the occasion well, giving straight answers in perfect English.
Asked the first thing that popped into his head when Southampton approached him, Hasenhuttl said, "l was thinking about the Titanic leaving from here, and hoping I don't hit any icebergs!"
An Austrian reporter then questioned whether he will miss anything about his homeland, he said no, because he'd just had six months off there, and got bored.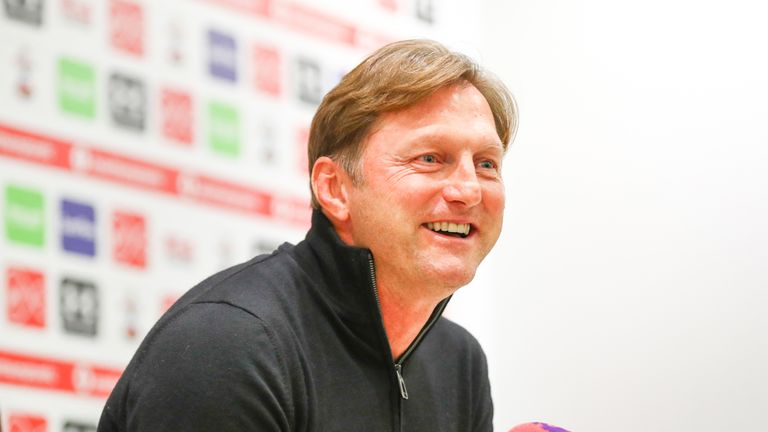 If you want guarantees you have to buy a washing machine
Ralph Hasenhuttl
"I needed time to recharge my batteries. I did a lot of walking. But now I've had enough of mountains!"
By now Hasenhuttl was starting to enjoy himself and his translation of his own surname - it means "a small house for a rabbit" drew further laughs from the packed press room.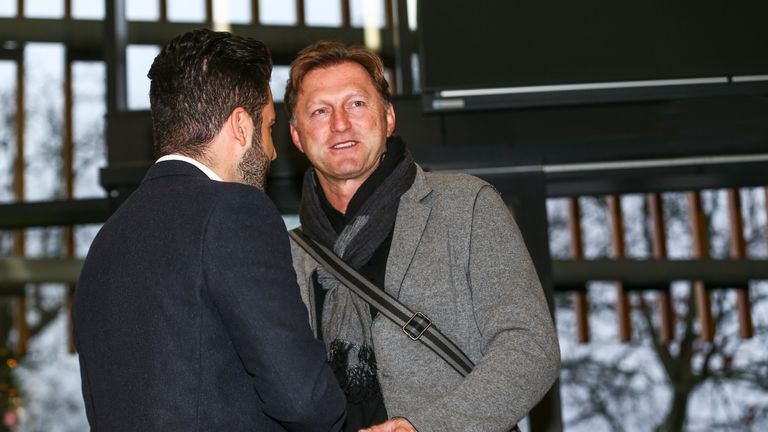 He was less amused by comparisons with Liverpool boss Jurgen Klopp and his nickname 'Klopp of the Alps' - "I don't like it so much" - but there are distinct similarities.
Both men were born in the summer of 1967, both attended the same course to earn their coaching badges - and both have a lively sense of humour.
He's confident he can move Southampton up the table with his preferred system of 4-2-2-2, by working the players hard, putting more emphasis on youth and a bit of a clear out. "There are a lot of positions where we have too many players," he said.
Confident of success maybe. But not guaranteeing it.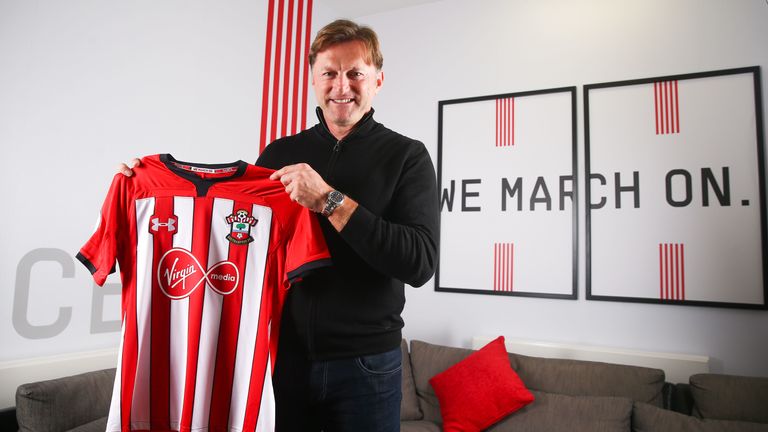 "If you want guarantees, you have to buy a washing machine," he said.
That got another laugh. Those initial first-day nerves were, by now, well hidden. By the end of his news conference, most in the room had been charmed.