Carlos Tevez says Copa Libertadores final in Madrid will be 'weird'
CONMEBOL rejects Boca Juniors' appeal to be awarded Copa Libertadores title
Last Updated: 06/12/18 11:10pm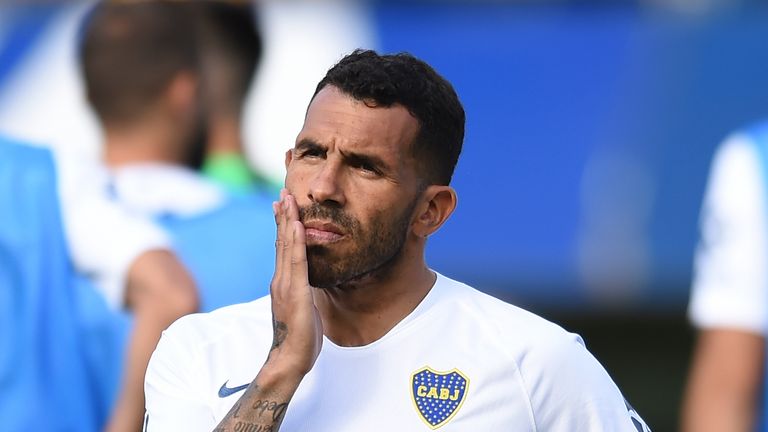 Boca Juniors striker Carlos Tevez says playing the Libertadores Cup final second leg in Madrid on Sunday will be "weird".
The Argentina legend does not, however, feel opponents River Plate have been put at a disadvantage by not being able to host the fixture.
The second leg was moved to Real Madrid's Santiago Bernabeu after the original fixture at River's El Monumental stadium was postponed last month, following an attack on Boca's team bus.
South America's football federation, CONMEBOL, rejected Boca's appeal to be awarded the Copa Libertadores title but ruled River should lose the chance to play at home, with the game moved abroad amid fears of further fan violence.
"It is a weird final," Tevez said on Thursday after Boca had trained at Las Rozas, the base of the Spanish national team.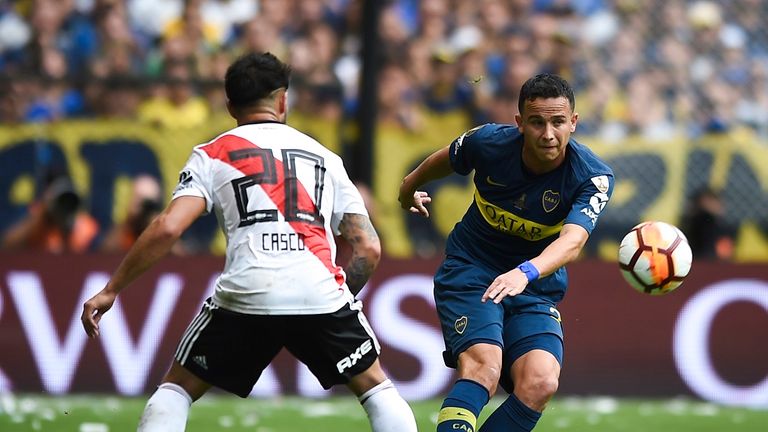 "To play a match between Boca and River in Madrid, it's weird. But as a player, it is important to stay focused on the match."
Argentina's two greatest football rivals competing for South America's most prestigious club prize out of the country has proven controversial, with both clubs expressing their disapproval.
Boca believe the chaos caused by River's fans means they should be awarded the trophy while River have protested against the loss of home advantage enjoyed by their opponents in the first leg, which finished 2-2.
Asked if River's chances had been damaged, Tevez said: "I don't think so. River have a lot more pressure playing at home and now it is 50-50. To play at home, sometimes it goes against you in a Libertadores final."