Tottenham vs Man Utd: Sky Sports Six-a-Side Elite Player Report
Play Sky Sports Six-a-Side for the chance to win £1,000
By Billy Lumsden
Last Updated: 11/01/19 8:07pm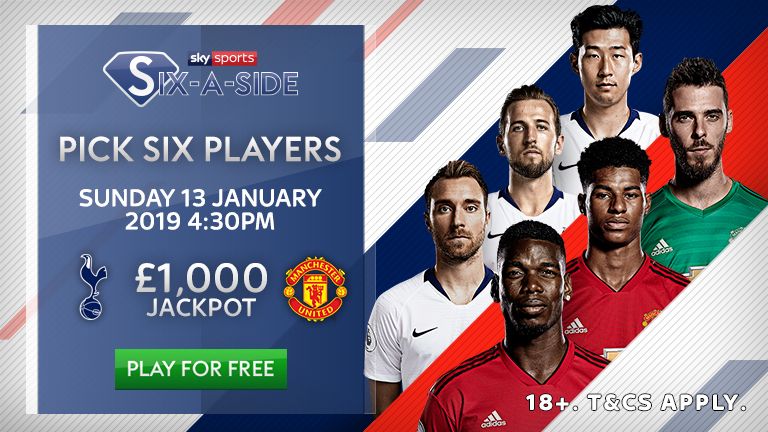 This Sunday's Sky Sports Six-a-Side match-up sees the desired Manchester United manager face off against the current one at Wembley.
Mauricio Pochettino has been heavily linked with United before, but since Ole Gunnar Solskjaer has taken over, the Red Devils seem to have improved drastically, winning all four Premier League games and advancing in the FA Cup too.
Tottenham's charge up the table and five-match winning run came to an end at home to Wolves, but the north London club did get back to winning ways in a 3-0 victory at Cardiff, keeping them six points adrift of leaders Liverpool.
All four Elite Players possess the power to bring in a hefty point haul from this blockbuster fixture. Take a look at the contenders and pick your Sky Sports Six-a-Side team.
Harry Kane
Kane has hit 14 Premier League goals this season, bettered by no other player thus far, which has racked up 490 of his 951 Six-a-Side points.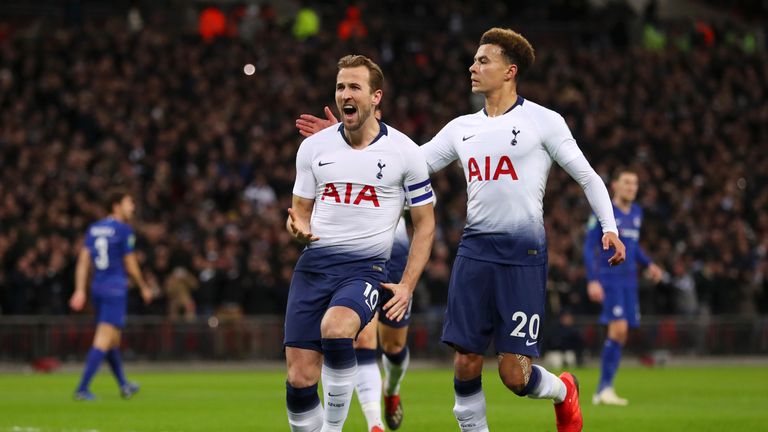 Although half of his points have come from goals, his total has been helped by the 19 chances he has created for his team-mates, alongside collecting 143 Six-a-Side points from passing.
This puts Kane as the frontrunner of Elite Player choice, with 52.8 per cent of Sky Sports Six-a-Side players opting to recruit the England captain's services.
Son Heung-Min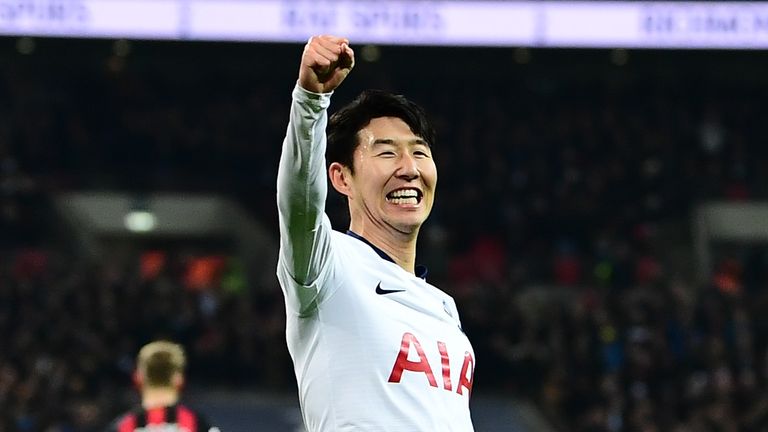 Son is in fine form for Spurs recently and has been directly involved with 11 goals in his last seven matches, with seven goals and four assists, while averaging an impressive 72 Six-a-Side points from his last four fixtures.
The Spurs attacker will be itching to impress one final time before flying out for the Asia Cup, much like he did against Chelsea when they visited Wembley in the Premier League, where he was on the scoresheet and brought home a total of 55.5 Six-a-Side points.
With a selection percentage of just 17.6, you could end up ruing the chance to deploy Son's services if he is to have a stand-out performance for Tottenham before leaving.
Marcus Rashford
Rashford has six goals to his name this year and has 216 points since Ole Gunnar Solskjaer's appointment, averaging 54 per match - far greater than his average for the season, which currently stands at 32.56 Six-a-Side points.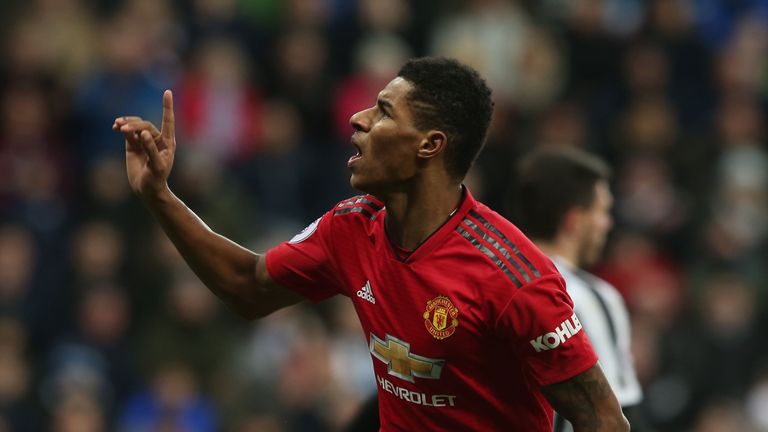 The England youngster has made 19 chances for his United colleagues, clocking up 133 Six-a-Side in the process, while also recording a modest total from the clearances field.
Rashford has 88 collective Six-a-Side points from fouls won and successful aerial duels, making him a valuable all-round pick for Sky Sports Six-a-Side competitors.
Paul Pogba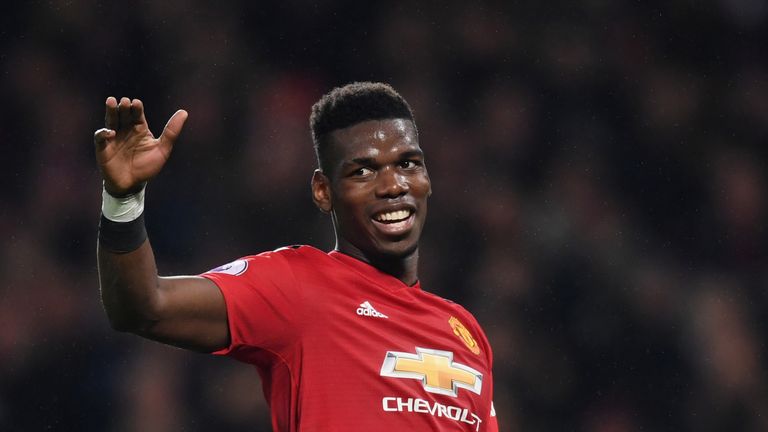 Under new boss Solskjaer, Pogba has directly contributed to seven goals in only four Premier League matches (four goals, three assists), bettering the six he had contributed to in his opening 14 matches of the campaign.
The World Cup winner is the highest-scoring Elite Player by 152.5 points, which can be linked to the reliable source he earns through passing and chances created, tallying up 668.5 combined.
He has had more shots on target (23) and won more fouls (40) than any other Elite Player, so why would you miss out on all of these positives from picking Pogba in your Sky Sports Six-a-Side team?
Four Elite Players. One choice.