Nottingham Forest fan view: Aitor Karanka's style was dull but another change is frustrating
By Scott Eley - Nottingham Forest fan
Last Updated: 11/01/19 2:33pm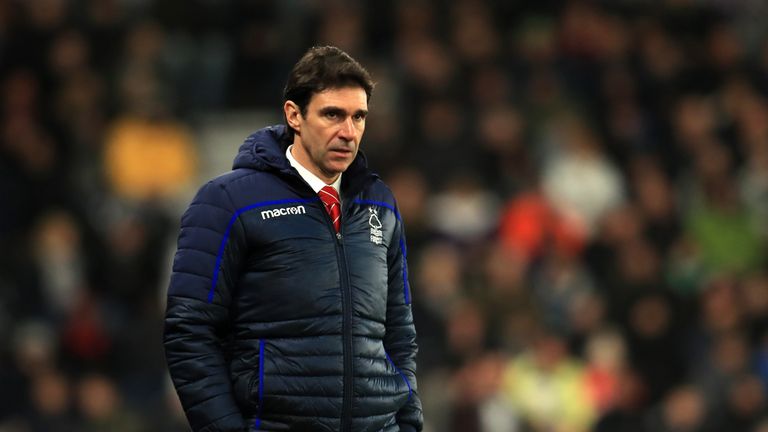 Aitor Karanka leaving Nottingham Forest seems to have disappointed a lot of fans of the club, but one supporter believes it was probably time for him to go.
Scott Eley (@29Eley), who is a regular guest on the EFL Championship Goals show on Saturday evenings on Sky Sports Football, says that the situation had improved at the club under the Spaniard, but his style of play and a lack of entertainment left him frustrated at the City Ground...
Aitor Karanka's departure seems to have been a long time coming in the last few weeks, after it first surfaced following the 3-3 draw at Norwich on Boxing Day.
I think I can safely say that I am probably in the minority that won't be shedding any tears over his departure. While I've not been in a Karanka 'out' camp as such (I have always been supportive when attending games), my eyes don't deceive me in terms of what I'm seeing on the pitch.
Brought up with late 1980's Brian Clough football, my whole football ethos centres around a passing game that tries to beat the opposition and not to worry too much about the opposition. It's a personal preference and that's where I was not entirely convinced by Karanka.
Watch the EFL Championship Goals show
Catch fans giving their match-day verdicts on the EFL Championship Goals show, live on Sky Sports Football from 8pm on Saturdays. Also available on-demand.
While he has certainly provided better days for Forest fans in terms of results (away from home in particular) and a far healthier league position, my opinion as a season ticket holder is that unfortunately, I have walked away more times in disappointment from the City Ground this season than I have been thoroughly entertained.
My mid-season report was for the manager to do better but I personally would have given him this transfer window and until the end of season to carry on with the gradual improvement. However, it appears the manager has decided against working within the new footballing structure within the club.
My own issue with Karanka is his style of football. It's dull. His teams are predominantly set up to contain the opposition as a priority. There have been a number of games I've watched this season where I have been crying out for Forest to start on the front foot and it hasn't happened.
The squad is now littered with talented attacking players but for some reason, we cannot seem to click into fourth gear consistently. At home we play with two sitting defensive midfielders and a striker feeding off scraps. Maybe I'm being ungrateful but as a paying punter, I want more for my money.
If we were trying to play a more expansive game and were failing, I could accept that. However, the 'stifle first' mentality has grated on me all season long and I've spent most half-times bemoaning why we have two sitting midfielder players holding hands with centre halves when the opposition have come to park the bus!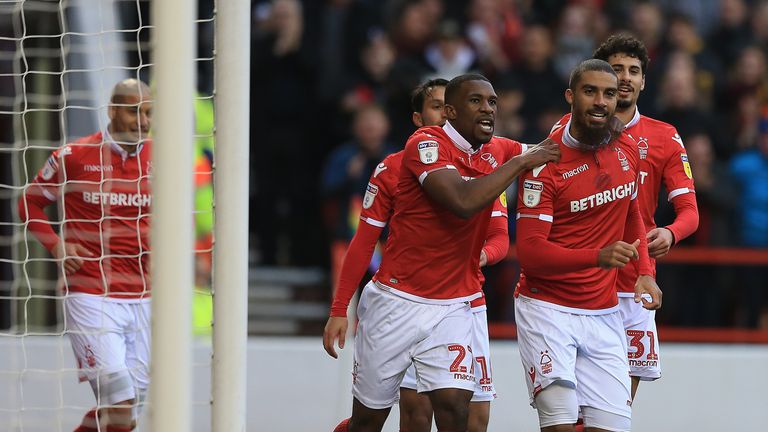 Arguably, the main reason behind the uproar at Forest will be the disappointment of another change. Since the summer, the club have made huge strides on and off the pitch, with player recruitment, community relations with the fan base, sponsorships, etc. The new owners are a long way from the previous owner, Fawaz Al Hasawi. Whilst Mr Marinakis has a well-established trigger finger reputation with managers, I can't realty fault what he has done so far with my club.
I admit that I felt huge disappointment when Mark Warburton was sacked around this time last year; mainly for the fact that it was another managerial change. Stability will crop up time and time again amongst Forest fans over Karanka's departure but for me, the word 'stability' needs archiving to British football records and certainly at Forest. I have almost become de-sensitised to continual sackings. It's the state of the modern game.
All is not lost at Forest though and with sell-out crowds, seventh in the league and backing in the transfer window, I don't think we will be short on applicants. Maybe we can push on this season but I'll brace myself for another change in the summer if things don't go to plan. Nothing surprises me anymore at Forest.