Yaya Toure wants to revive career after ill-fated Olympiakos return
Watch Man City vs Wolves on Monday Night Football from 7pm on Sky Sports Premier League - where Toure is tonight's special guest
Last Updated: 14/01/19 6:15pm
Former Manchester City midfielder Yaya Toure insists he is a long way off retirement and wants to continue playing for at least another two years.
The 35-year-old Ivorian is currently out of contract after leaving Olympiakos in December, just three months after he re-joined the Greek club.
Speaking ahead of his appearance on Monday Night Football, Toure flirted with the idea of returning to Premier League and believes modern-day footballers can play well into their 40s.
"This is definitely not the end, I want to continue to play," Toure told Sky Sports.
"I went to Olympiakos and I quit because I was not so happy, the mentality was very different. It was a bad choice.
"Maybe it was an emotional choice because I started there and wanted to give something back to the fans. I'm well known in the world and wanted to give something back, but when I got there it was not what I was expecting."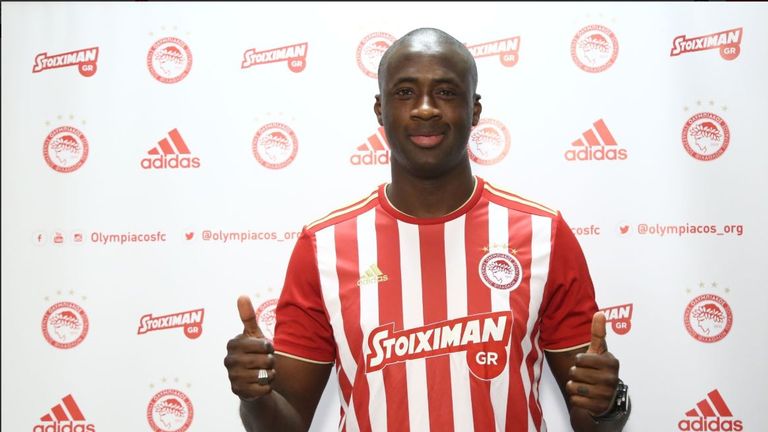 Asked where he would like to resume his playing career, Toure added: "You never know, maybe the Premier League!
"If it is possible I want to play one or two more years, we will see. With the new competition and the new mentality of the guys coming up I think a player could go on to 42-years-old, but we will see."
Watch Man City vs Wolves on Monday Night Football from 7pm on Sky Sports Premier League.