How Manchester City's owners are growing their world football empire
By Andrew Dickson
Last Updated: 20/02/19 2:45pm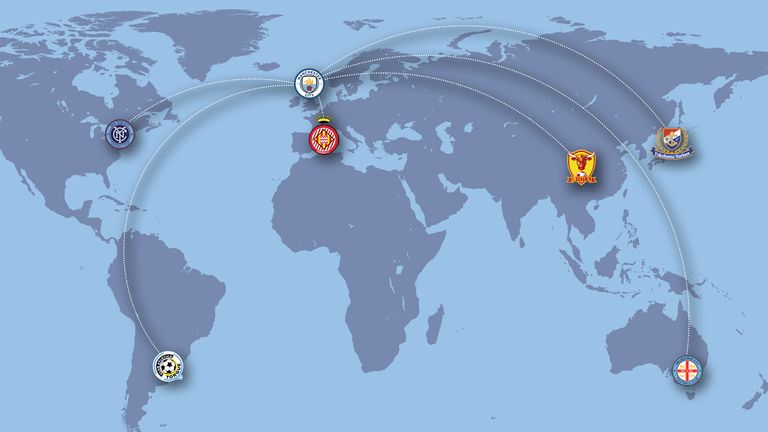 City Football Group's purchase of Chinese team Sichuan Jiuniu, announced on Wednesday morning, brings the organisation's portfolio of football clubs up to seven.
Manchester City, of course, are their flagship side and, as the main focus, the whole network centres around them and gives the Premier League champions more potential resources to draw from.
What CFG is doing is on an unprecedented scale, with perhaps only Red Bull's accumulation of Red Bull Salzburg, RB Leipzig, New York Red Bulls and a new team in Brazil running it close.
Spawned from the Abu Dhabi United Group, which began in 2008 prior to Sheikh Mansour bin Zayed Al Nahyan's purchase of City from Thaksin Shinawatra, CFG came into existence five years later.
Since then it has taken varying stakes in six other teams, with the group on course to achieve an apparent aim of controlling at least one side in each continent.
Here, we look at each of the clubs CFG has invested in since its purchase of Manchester City and how the English title holders are intertwined with their sister clubs.
New York City FC
Announced in 2013 as the 20th franchise in Major League Soccer, New York City FC was formed in a partnership between Manchester City and the New York Yankees baseball team.
Coming into the league two years later, the Americans have already had a number of links with their English partners during their short existence.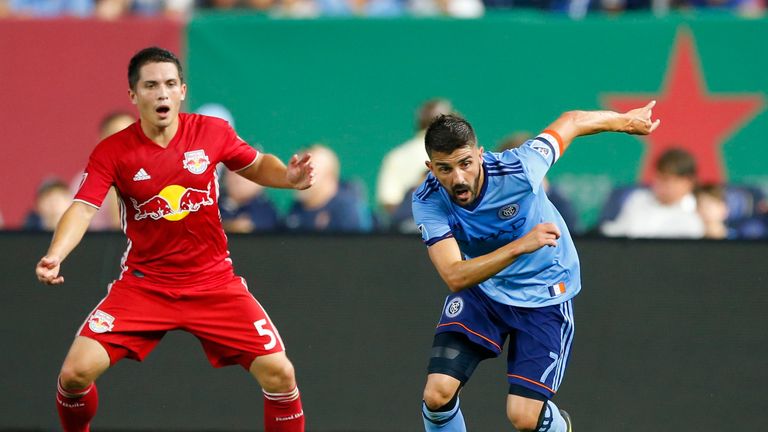 While former City midfielder Claudio Reyna is director of football operations in the Bronx, Patrick Vieira left the Etihad to be head coach for more than two and a half years from November 2015.
Frank Lampard also committed to a move to the Big Apple when he left Chelsea in 2014, but only after spending a season in Manchester first.
In addition, Pep Guardiola has taken his team to train in New York at their Stateside counterpart's facilities and New York players have spent time working at the Etihad Campus too.
Currently coached by Domenec Torrent, New York are yet to replicate City's success on the park, with second place in the 2017 MLS Supporters' Shield their best return to date.
Melbourne City FC
Next into the group after New York were Melbourne Heart in 2014, with a rebrand as Melbourne City and a move from red and white stripes into sky blue and white colours following later.
Now wholly owned by CFG after an initial majority purchase, there are further parallels with their more established English partners.
Melbourne also operate out of their own City Football Academy and have claimed silverware since moving into the CFG stable, winning the FFA Cup with a 1-0 final win over Sydney FC in 2016.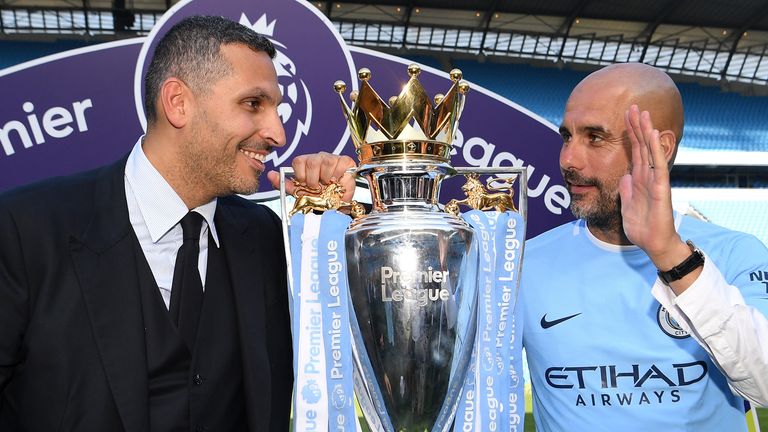 Indeed, they even played Manchester City in a pre-season friendly some 16 months before that trophy triumph, Samir Nasri scoring the only goal in the away side's 1-0 win on the Gold Coast.
There is evidence of relationships with other CFG teams too. David Villa, for instance, spent two months on loan to Melbourne before joining up with the New York squad for the 2016 season.
With the club's entire football operation more than doubling in size, it is certainly growing but a first title win is some way off with the team currently 18 points behind A-League leaders Perth Glory.
Yokohama F Marinos
Unlike at New York and Melbourne, the City Football Group's holding in Japanese team Yokohama F Marinos is a minority one at a reported 20 per cent, obtained in May 2014.
With Nissan Motors remaining as majority owners, the three-time J League winners are yet to get the same City-themed makeover we've seen in the likes of Australia - and they arguably never will.
Yokohama, after all, were initially founded as Nissan's company team in 1972 before a merger of two clubs - Flugels and Marinos - 27 years later.
Nevertheless, playing at the 72,327-seat International Stadium which hosted the 2002 World Cup final between Brazil and Germany, there is clear potential for CFG to tap into.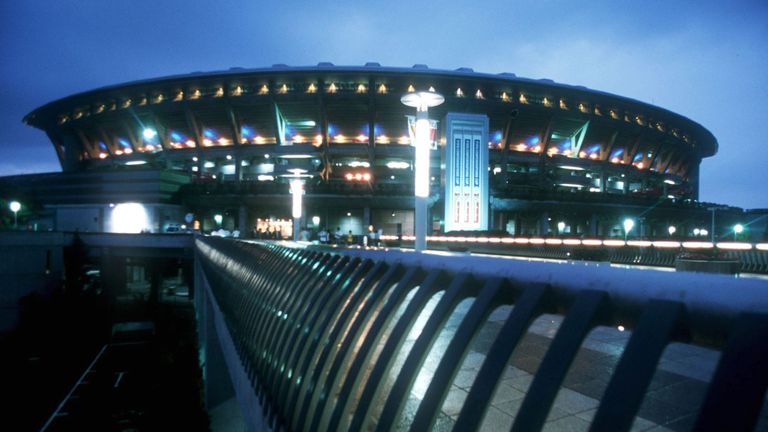 The Japanese market is undoubtedly attractive and City signed under-21 midfielder Ko Itakura before loaning him to Eredivisie side Groningen last month.
Itakura is the Premier League champions' only link to the country for now, but CFG are well placed to expand further in the Far East should they wish in the future.
Club Atletico Torque
The smallest of the CFG teams, Uruguayan side Club Atletico Torque from Montevideo was purchased just under two years ago.
Only founded in 2007, they played in the Primera Division for the first time last year and were swiftly relegated again, although they did reach the final of the Torneo Intermedio, losing 3-2 to Nacional.
Ultimately bought to allow CFG to identify and develop local talent, Torque acts as a central point for the group's pre-existing scouting network in South America.
In turn, the likelihood is that will strengthen Manchester City's hopes of being able to attract the continent's best players to the Etihad Stadium should they be deemed good enough.
Girona FC
Having won promotion to La Liga for the first time in their history in May 2017, Girona were taken over in part by CFG as they bought a 44.3 per cent share three months later.
Attracted by the Catalonian club's on and off-field potential as well as its impressive track record at academy level, it was a sound investment as a 10th-place finish was recorded.
The deal did raise questions, however, with Pere Guardiola - an agent and brother of City manager Pep - also taking the same stake in what had previously been a traditionally regional league outfit.
Despite City agreeing to send players on loan to Girona and the deal ultimately benefitting both Guardiolas, suggestions of any conflict of interest were dismissed by the Football Association.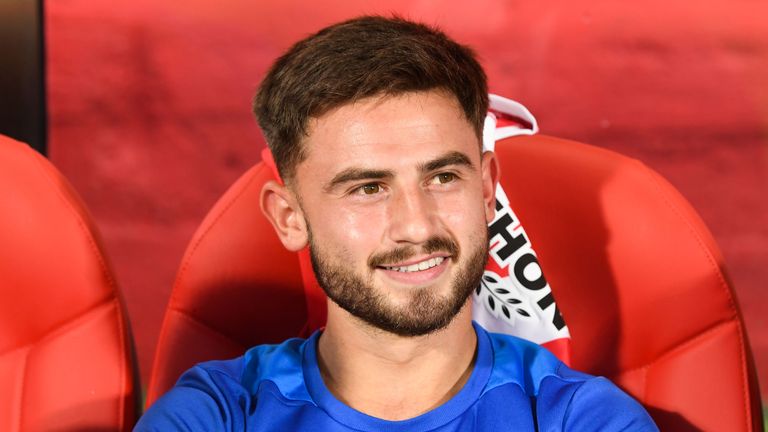 Girona's first-season success - off the back of a 1-0 summer friendly win over City - had a distinct City feel with five of their players on loan to the Spanish outfit.
Pablo Maffeo's performances there earned him a move to Stuttgart - making City almost £9m - and three more youngsters including England U20 winger Patrick Roberts are currently at the Estadi Montilivi from the Etihad.
Sichuan Jiuniu
CFG's latest acquisition is hardly surprising given the growth of Chinese football in recent years and the higher profile it now enjoys.
Hailed by the group's chief executive Ferran Soriano as a "natural extension of our existing activities", it places the organisation in another emerging market.
Purchased along with China Sports Capital and UBTECH, a commercial partner of Manchester City's since 2016, how prominent CFG will be in the running of Sichuan is so far unclear.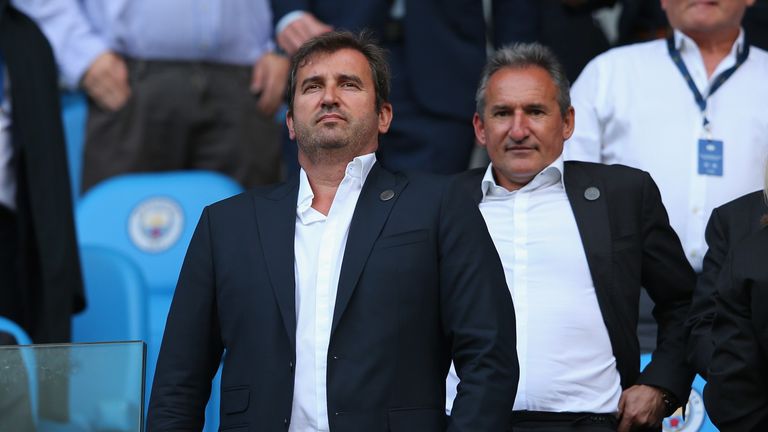 There is work to do, however, with the club finishing third from bottom in the South Group of League Two, the country's third tier of football.
CFG say the deal reflects their commitment to the long-term development of football in China, where City coaches already operate in schools as part of a Ministry of Education programme.