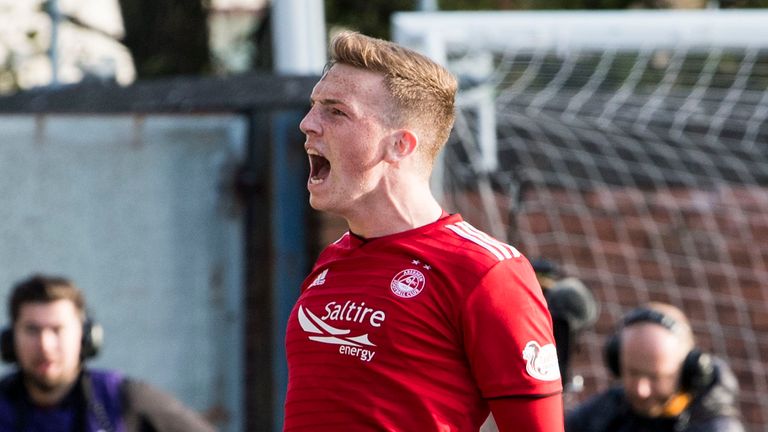 Aberdeen midfielder Lewis Ferguson has signed a two-year contract extension at the club.
The new deal will see him stay at Pittodrie until at least the summer of 2024.
Ferguson signed from Hamilton on a pre-contract before the end of the 2017/2018 season and made his debut against Burnley in a Europa League qualifier last July.
He scored Aberdeen's only goal in the 3-1 loss at Turf Moor.
"It was an easy decision," Ferguson told Aberdeen FC's RedTV. "As everyone can see, I am loving life up in Aberdeen and enjoying every bit of it.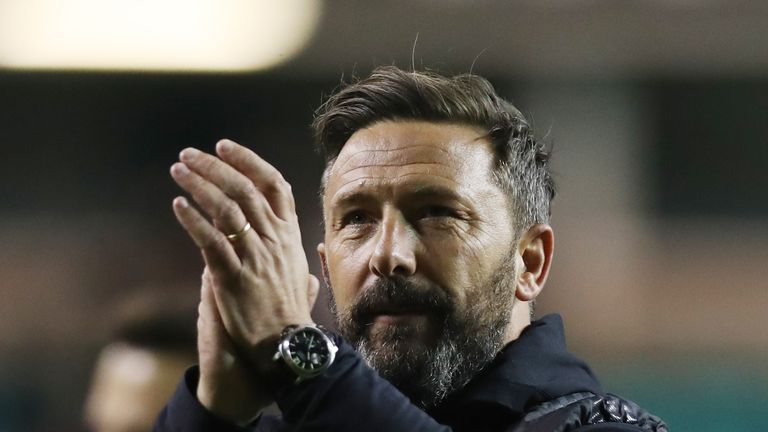 "It is a long time, the length of the contract. And I have a lot to thank the manager and the club for. I have to thank them for repaying me with a new contact and I am just delighted.
"It shows that manager really trusts me and wants me here for the next few years."
Earlier this month, Ferguson's dad and former Rangers midfielder Derek confirmed his son had agreed the extension but had not yet signed.
The 19-year-old has become a regular in Derek McInnes' side, making 30 appearances and scoring seven goals in all competitions.