Chelsea opponents are taking advantage of Jorginho, says Danny Higginbotham
Last Updated: 21/02/19 1:23pm
Maurizio Sarri must move N'Golo Kante to his natural defensive midfield position to prevent Chelsea's opponents from "taking advantage" of Jorginho, according to Danny Higginbotham.
Sarri has come under increasing pressure to alter his approach after Chelsea's poor run of form saw them fall out of the Premier League top four before they exited the FA Cup at the hands of Manchester United on Monday.
Italy midfielder Jorginho followed Sarri to Stamford Bridge from Napoli last summer and the head coach has insisted on starting the 27-year-old at the base of his midfield, while deploying Kante in a more advanced role.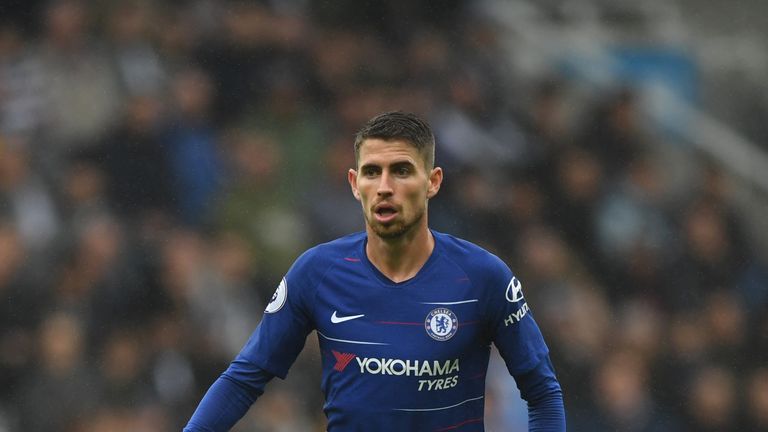 "He doesn't necessarily need to change his system but I think he needs to change the midfield three in terms of the dynamics of it," Higginbotham told Sky Sports News.
"At the moment you have Jorginho as the only real holder and I think that's a big problem because teams are taking advantage of that.
"Manchester City did, Bournemouth did, and Manchester United did."
Chelsea's last Premier League fixture ended in a chastening 6-0 defeat at Manchester City and Sarri's side now face the daunting task of a rematch with the champions in the Carabao Cup final on Sunday.
Fernandinho has played a crucial role in City's assault on a quadruple and Higginbotham believes Sarri could learn from Guardiola's use of the Brazilian defensive midfielder.
"You look at Kante along with Fernandinho, they're two of the best defensive midfielders in world football," Higginbotham said.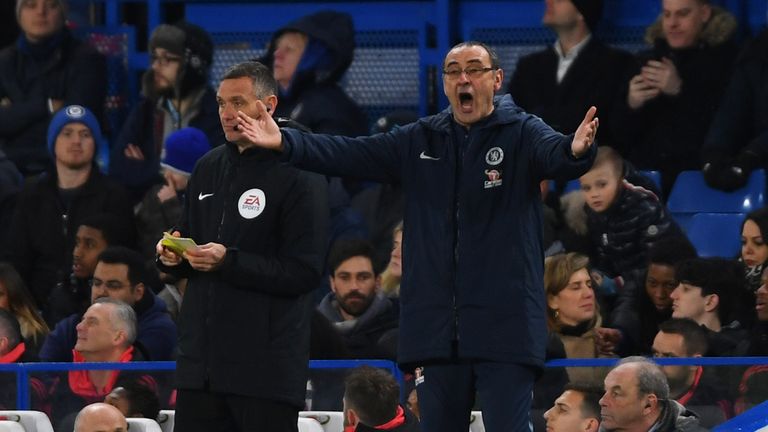 "Look at Fernandinho what he does for Manchester City. Kante should be doing that for Chelsea and he's not. He won the Premier League doing it for Leicester, he won the Premier League doing it for Chelsea and he won the World Cup doing it for France, so it should be good enough for this team.
"It would enable Jorginho, it would free him up a little bit."