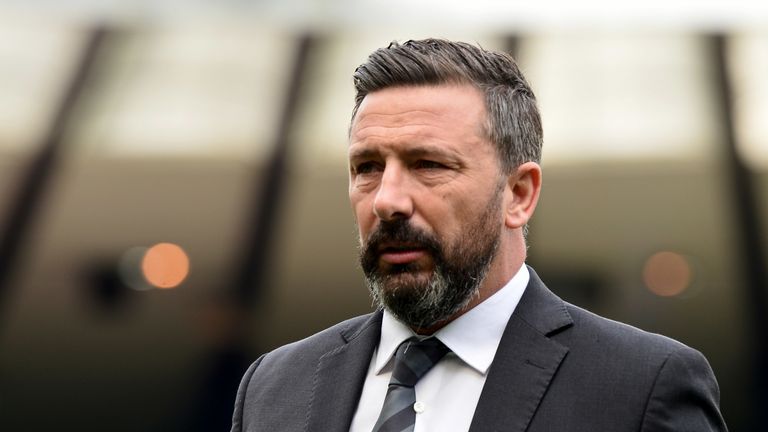 Police Scotland have confirmed they are investigating allegations of sectarian chanting against Aberdeen manager Derek McInnes.
McInnes was sent to the stands after reacting to chants from Celtic supporters during his side's 3-0 defeat in the Scottish Cup semi-final at the weekend.
A police spokesperson said they were aware of the abuse aimed at McInnes and are now investigating.
Following the game McInnes said: "I shouldn't react, I should be better than that.
"I let it go the first time. I didn't the second time, but it'll be interesting to see if everyone gets punished for me.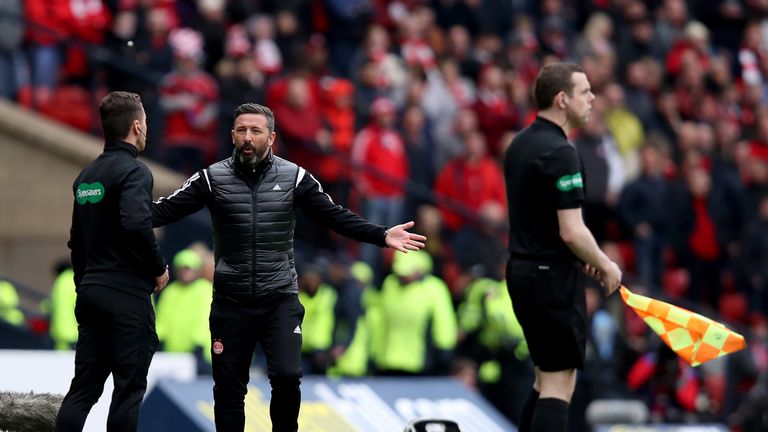 "I've heard the song hundreds of times sung at me and I haven't reacted. I think the frustration of the game has played a part in that.
However, McInnes questioned the decision-making of the officials: "The fourth official deemed my reaction a red card offence. If it is it is, I'll take my punishment.
"The role of the fourth official sometimes is to give you a warning, a chance to let (referee) Craig Thomson know what I reacted to. But it fell on deaf ears.
"I don't want to say any more, it's up to everyone else to say their bit.
"It'll be in the delegates report, which is refreshing as it's not always in their report when they hear sectarian singing.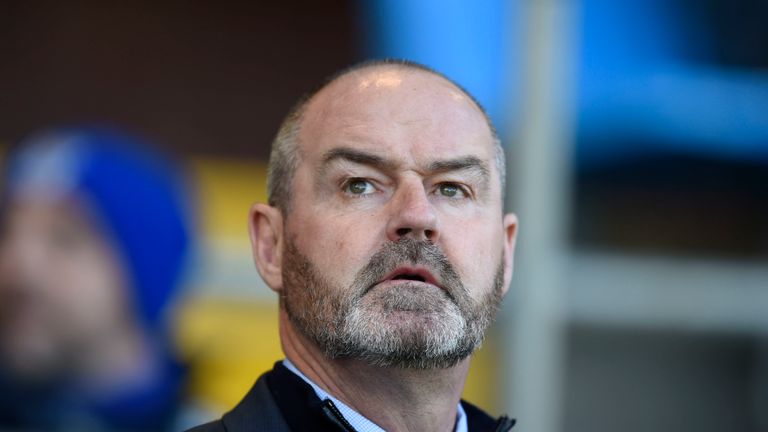 "It certainly wasn't in the last cup final. But that's not my fight. It's for others to condemn. For my part, I take responsibility for my own actions."
On Monday, Celtic released a statement saying: "Chanting of this nature should have no place in football and we condemn this wholeheartedly".
"We hope the authorities also take the same interest in offensive chanting directed at Celtic Football Club and our supporters at yesterday's match and other games."
The alleged abuse of McInnes is not an isolated incident this season. Kilmarnock manager Steve Clarke, Rangers manager Steven Gerrard and Celtic manager Neil Lennon have also been targeted.