Chelsea and New England Revolution to join March of the Living in Poland before friendly in Boston
By Sky Sports News
Last Updated: 17/04/19 11:38pm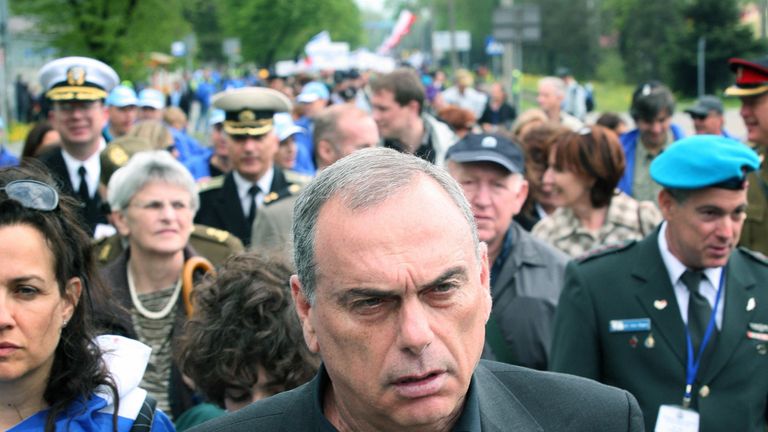 Chelsea will take part in the March of the Living in Poland in May before travelling to Boston to play the New England Revolution in a charity match.
The Stamford Bridge club became the first from the Premier League to send a delegation to the annual event, which is held in remembrance of the Holocaust, 12 months ago and they will now be joined by a contingent from the MLS side on May 2.
Their participation will be the latest activity in a continuing series of commitments both organisations have made as part of a joint effort between Chelsea owner Roman Abramovich and the Kraft family, who own the Revolution, to harness the power of sport to combat anti-Semitism and discrimination around the world.
Chelsea will be represented by former manager Avram Grant, director Eugene Tenenbaum, chief executive officer Guy Laurence and club ambassador Sir Steve Redgrave.
The clubs will then meet on the football field in Boston on May 15 for a match which will be played under the banner of "The Final Whistle on Hate".
All proceeds will go towards raising funds for projects promoting equality and tolerance, with beneficiaries including the World Jewish Congress, the Tree of Life synagogue, the Anti-Defamation League, and the Holocaust Educational Trust.
Tenenbaum said: "Chelsea is honoured to participate in the March of the Living for the second year in a row.
"We started this initiative to raise awareness of and tackle anti-Semitism in all its forms more than a year ago and sharing this experience of paying our respects to the millions of Jews who lost their lives in the Holocaust with members of the New England Revolution goes a long way in spreading the message of unity and tolerance."