Alisson Becker says Liverpool's win over Barcelona in Champions League 'will be with me forever'
Last Updated: 20/05/19 1:18pm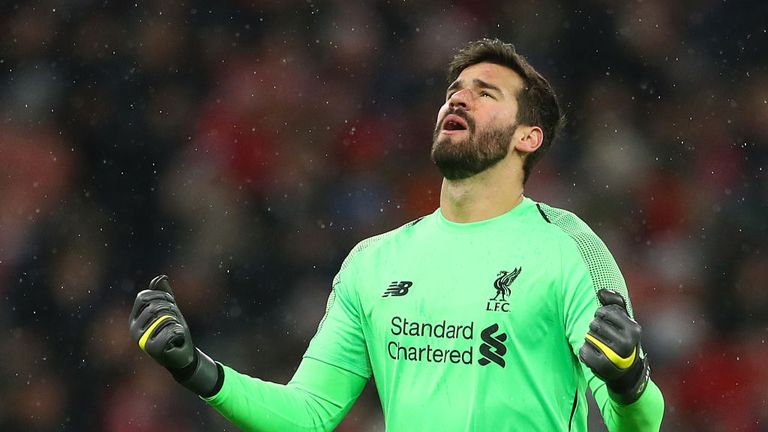 Alisson Becker intends to tell his grandchildren the miraculous tale of how Liverpool reached the Champions League final.
Madrid will host the showpiece clash with Tottenham on Saturday June 1 following Liverpool's remarkable comeback against Barcelona in the semi-finals.
Trailing 3-0 from the first leg at the Nou Camp, Jurgen Klopp's side produced a performance for the ages to beat Barca 4-0 at Anfield six days later.
"That memory will be with me forever, it's a story that I'll be telling my children and my grandchildren," Alisson told UEFA.
"I'm just hoping that we can see this story through, God willing, to get the title, which is our main objective."
The 26-year-old played for Roma against Liverpool in last season's semi-final and has now experienced the Anfield atmosphere from both sides.
"Incredible, incredible," he said.
"I played here against Liverpool and I experienced the power that the fans gave to the team on the pitch. They put a lot of pressure on you, it's not easy playing here against our team.
"Now that I'm playing here I've experienced the amazing things that we have achieved in this Champions League, qualifying for the final in the way that we did, returning from a difficult defeat that many thought was impossible.
"It was achievable through God's blessing, the work that we put in and a lot of dedication, plus the support from the fans on the night which was incredible."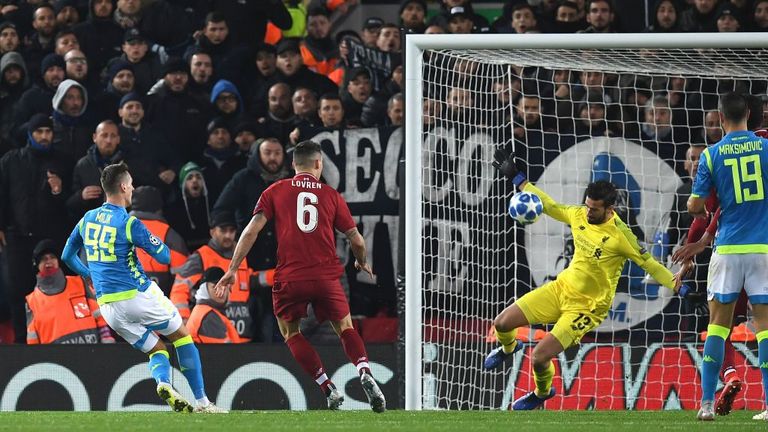 So, what was Alisson's favourite personal moment of the European campaign?
"Without a doubt, the save against Napoli (in the final group game) was pretty much the last touch of the ball and that save could be counted as a goal, I say.
"But of course, my team-mates played their part as well and that's what makes it so special, to be part of that group and to be able to help them. They are such incredible players."