Aaron Ramsdale: Bournemouth goalkeeper announces positive coronavirus test
Ramsdale tested negative three days prior to positive result; concludes infection must have occurred on a trip to the shops
Last Updated: 26/05/20 10:14am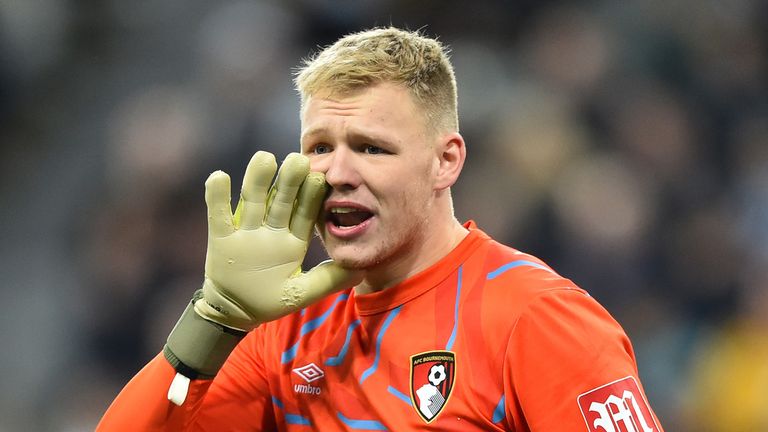 Bournemouth goalkeeper Aaron Ramsdale admits he was confused after becoming one of the two people from Premier League clubs to test positive for coronavirus in the second round of testing.
Ramsdale says he returned a negative test in the league's first round of testing on Monday, but in the second batch three days later the England Under-21 international was shown to have contracted the virus.
The second batch of tests took place on Tuesday, Thursday and Friday last week, with 996 players and club staff tested, though the other positive result was at a different club to Bournemouth which has not been named.
The 22-year-old insists he remained cautious in the time between the two tests and says he must have been infected while on a trip to the shops.
"I've been trying to figure it out for the past two days," he told The Sun. "My test last Monday before we started training was negative.
Key week for the Premier League
Monday: Next twice-weekly round of COVID-19 testing begins, continuing into Tuesday, with results expected on Wednesday.
Tuesday: Premier League will discuss updated government advice on contact training with club captains, managers and representatives from PFA and LMA.
Wednesday: Premier League clubs will vote on whether to resume contact training.
Thursday: Clubs meet again to discuss broader details of Project Restart - including how curtailment of the season would look.
"So this last week, I've done the usual things like going to the supermarket and going to the petrol station to fill my car.
"Once you've contracted the virus, it shows in your blood.
"That was obviously not the case [after the first test] and it's been the three days between the two tests when I've contracted the virus.
"I've been just as careful as before on lockdown and it seems to be a shopping trip where I've caught it."
The first round's results, announced on May 19, returned six positive tests at three clubs from the 748 players and staff tested, including positive tests of Watford defender Adrian Mariappa and Burnley assistant manager Ian Woan.
Premier League clubs are expected to give the go-ahead to the introduction of phase two of training on Wednesday, prompting hopes that a date for the return to competition could be agreed by the end of the week.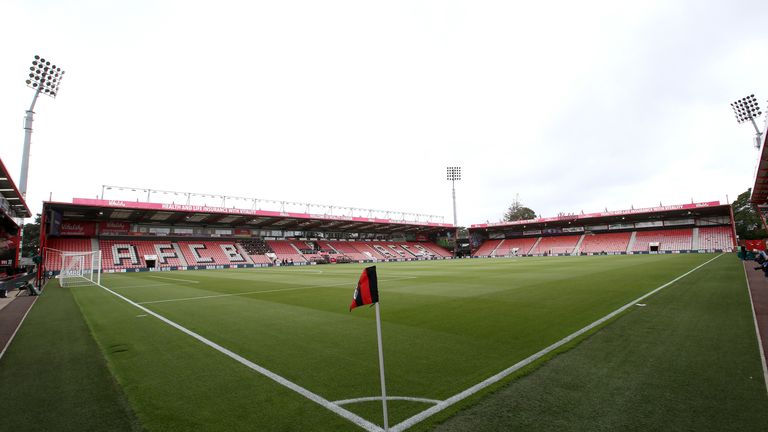 The league has received government approval to progress to the next stage of Project Restart, enabling competitive and close-contact training, including tackling, in groups of up to 12 players.
Players and managers will have the chance to discuss any remaining concerns over phase two when they hold separate video calls with the Premier League on Tuesday.
On Wednesday, clubs will then vote on whether to move to the next stage of training, which could be introduced at training grounds before the end of this week.
COVID-19 impact on football
March 5 - Pre-match handshakes banned in the Premier League.
March 11 - Man City v Arsenal is first Premier League game suspended; Liverpool v Atletico Madrid the last top level game played in England.
March 12 - Man Utd, Wolves play away Europa League ties behind closed doors, Rangers host Bayer Leverkusen in front of fans.
March 13 - Football suspended following an emergency meeting between PL, FA, EFL and WSL
April 15 - SPFL clubs approve plan to end the Scottish Championship, League One and league Two seasons.
May 15 - League Two clubs vote to end the season with immediate effect.
May 17 - Premier League players and staff tested for COVID-19.
May 18 - Scottish Premiership curtailed, with points per game determining league positions and Celtic named champions.
May 19 - Premier League clubs return to socially distanced group training.
May 25 - Women's Super League cancelled, with title and relegation to be determined.
Carra: Test results should give players confidence
Speaking on The Football Show on Tuesday, Jamie Carragher feels the small number of positive coronavirus test results across the Premier League should give players confidence, and suggests clubs may send food to players' houses to prevent them going outside.
"I think it has been really positive since the lads went back to training, they've been tested a couple times and only a few positive tests have come back, so I think that should give huge confidence to players up and down the country.
"I feel Premier League training grounds will be the safest workplace in this country, but it does seem that players maybe are picking symptoms up or Covid-19 up outside the training ground, whether mixing with family or picking up stuff from the supermarket, and that's a little bit of a worry.
"They may actually say to players now: 'Don't even go to the supermarket.' I've certainly heard that Liverpool's staff are sending food parcels to the players, or getting food delivered, and that might be something that needs to happen throughout the Premier League to just ensure they don't go out of the house."