Steven Gerrard believes some people doubted him when he became Rangers manager but after securing the Scottish Premiership title, he now wants to win more silverware.
Gerrard's team will be presented with the Scottish Premiership trophy on Saturday when they host Aberdeen, live on Sky Sports, after they ended a 10-year wait to win the top-flight title in March.
By avoiding defeat in their final fixture, the 2021 champions - who have now won the division 55 times - will become one of just three teams in Scottish history to go through a league campaign unbeaten.


Gerrard, who was voted manager of the year by Scottish football writers earlier this week and named SPFL manager of the year on Friday, hopes Rangers' title win will be the first of many under his leadership.
"I think from the outside not many people believed I was the right person," he said at a press conference on Friday.
"I understood people saying I was rookie, I was inexperienced and the job was too big. I get all that, but when Rangers came, I had a vision and I saw an opportunity to try and get to this point of becoming a champion and getting Rangers back where they belong.
"Now it's about trying to add to that, trying to improve and that's the challenge for us all.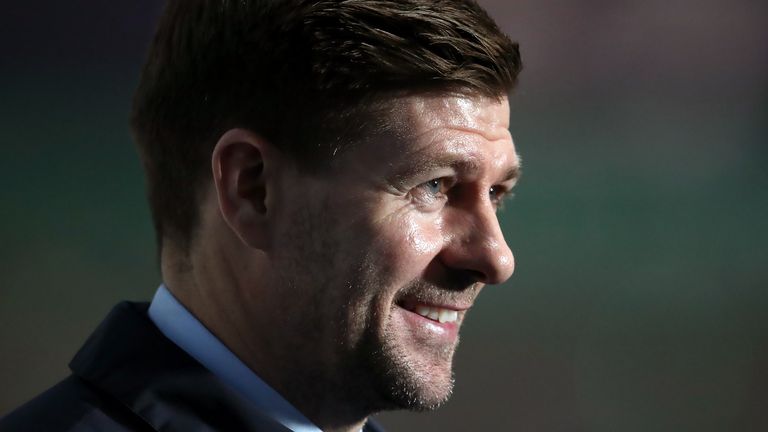 "It's in my DNA that when you are successful it's the time to improve. You always try to fix the roof when the sun's shining, in my opinion.
"It's a case of enjoying this moment, of course it is, and we'll enjoy it over the summer, but when we come back next season it's about resetting because at this club you can't stand still and one trophy's not enough."
Gerrard urges fans to enjoy occasion but follow rules
Gerrard wants Rangers fans to enjoy the club's title celebrations this weekend but urged them to follow government coronavirus guidelines amid reports large numbers are set to descend on Ibrox.
With supporters unable to be present inside football grounds and health concerns surrounding social distancing, Justice Secretary Humza Yousaf appealed to the club's fans to consider the implications before breaking Covid-19 restrictions. Rangers released their own statement on Thursday.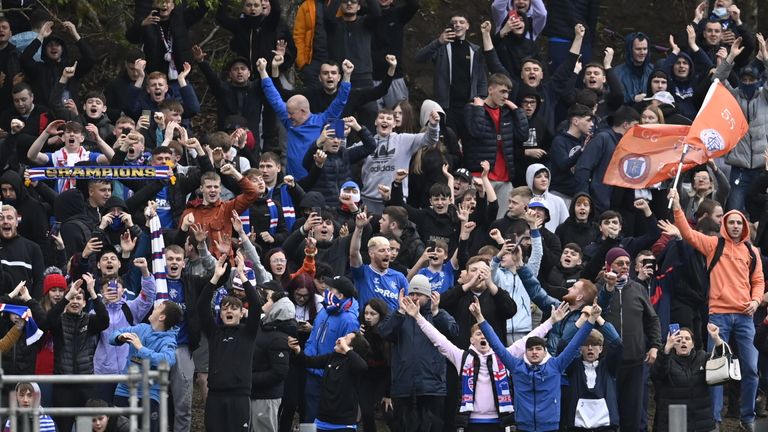 Gerrard said: "The police and the government have put statements out so I think it's important that we try to follow them.
"I want them to enjoy themselves. Obviously, things have changed since the last time back in March, you are allowed to come out now.
"But I think it's important that they remain safe, follow the rules and the distancing.
"But certainly enjoy the occasion. This is a significant moment in the club's history and I want them all to enjoy themselves."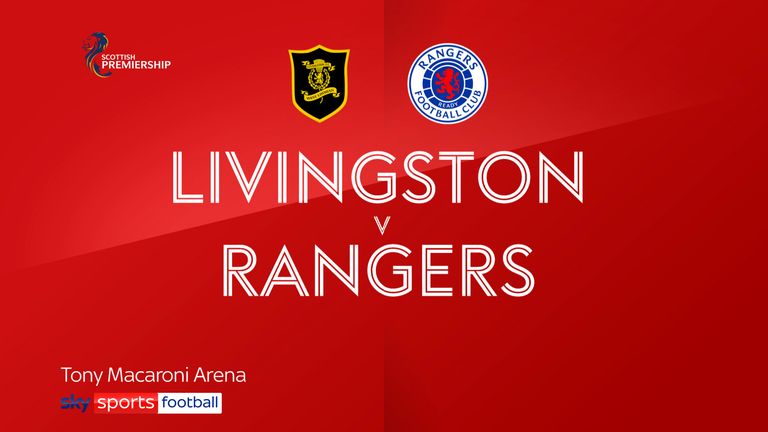 Rangers... Invincibles and Centurions?
Rangers have waited a decade for Scottish Premiership glory and James Tavernier will finally lift a long-awaited trophy aloft after their season finale against Aberdeen.
Gerrard's side will be keen to finish as Centurions as well as Invincibles - a draw from their remaining fixture would do it.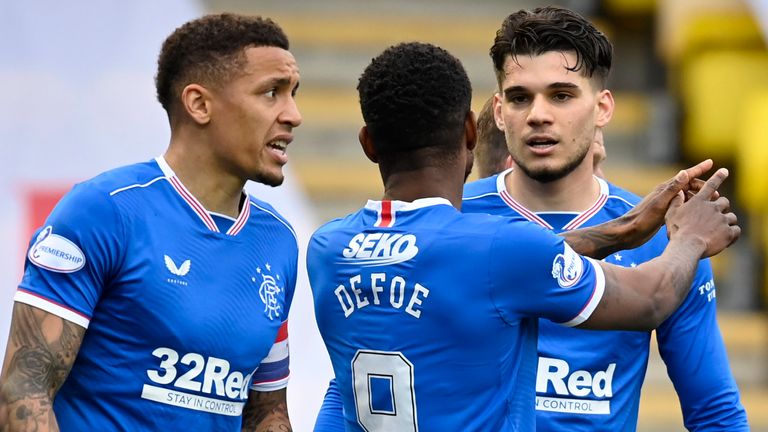 With a current 23-point advantage, Rangers are on course to finish the season with their biggest gap over Celtic in the league, surpassing the 21-point cushion they assembled in the 1999/2000 season.
They have also conceded a paltry 13 league goals this season and if Allan McGregor concedes fewer than five goals in Gers' final game, Rangers will surpass the record of 18 goals conceded by Martin O'Neill's Celtic in 2001/02.