Gutierrez has Italian dream
Jonas Gutierrez has revealed he would one day like to play in Italy, although he is happy at Newcastle for now.
Last Updated: 14/05/11 12:25pm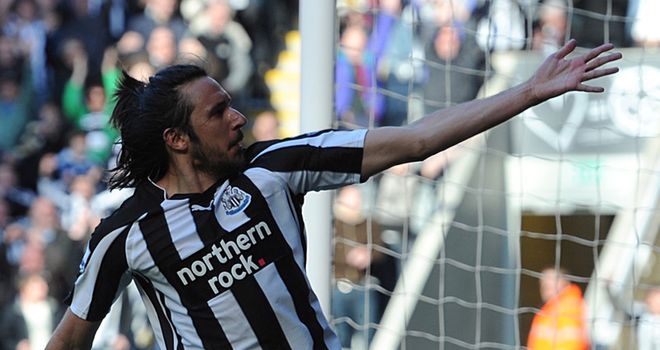 Jonas Gutierrez has revealed he would one day like to play in Italy, although he admits to being happy at Newcastle for now.
The Argentina winger played in Spain with Mallorca before joining the Magpies back in 2008.
Although Gutierrez, 27, still has two more years to run on his current deal at St James' Park, he has serious ambitions of playing in Serie A.
Love
"I would love to play in Italy. It would be good to go back to Argentina in a few years and say I have played in the best three leagues in the world," said Gutierrez.
"That would be a great achievement for me. But I do not care about that right now, it is something for the future, not an immediate priority.
"If I get the opportunity in the future, I might want to try it to see how I fared there but I am not thinking about that now, maybe later.
"I am 27 but have not really got my future mapped out. I am enjoying my career and I'm not thinking too much about the future. What I can say is that I want to play a few more years in Europe before returning home to Argentina.
"I had three years in Spain, have had three here and have got another two years here and I'm really happy but you never know what might happen."
Happy
Despite reported interest from Lazio, Gutierrez admits his main concern is to help Newcastle build on their successful first season back in the top flight.
"All I am thinking about is that I am really happy in this league," he added.
"More and more Argentineans are coming to play in England because they know it is the best, just like they have done in Italy for years.
"When I was young, I always wanted to play in the English league and I am really happy to be here and I'm enjoying it.
"I prefer playing my football here, it is more competitive although not necessarily better. The Spanish, English and Italian leagues are all good in their own right, just different."