Premier League: Louis van Gaal says Manchester United are the biggest club in the world
Louis van Gaal believes he has joined the "biggest club in the world" after his appointment at Man United was confirmed.
By Graeme Bailey & Gerrit van Leeuwen
Last Updated: 20/05/14 3:47pm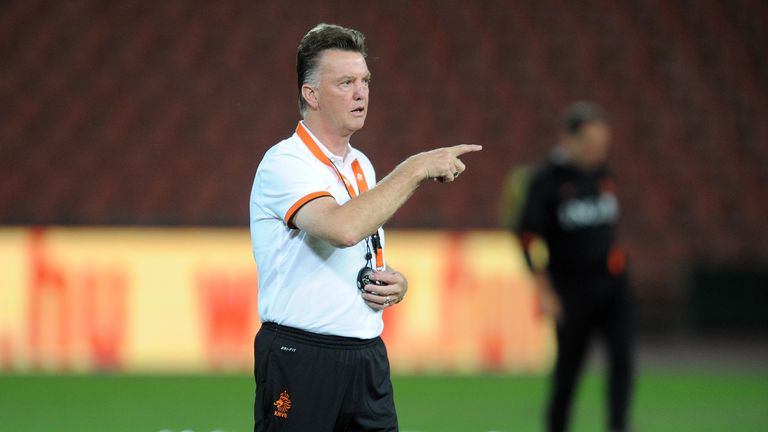 Van Gaal is currently with Holland as he oversees their World Cup preparations but he has spoken to Dutch TV about his new role, which he will take up once his duties in Brazil are over.
Van Gaal has previously won titles at Ajax, Barcelona, AZ Alkmaar and Bayern Munich, and is not holding back in his ambitions for United.
"The aim is to bring them back to the number-one position as soon as possible, because that's where they were under Sir Alex Ferguson," he told Dutch TV station RTL.
"It was always a wish for me to work in the Premier League.
"To work as a manager for Manchester United, the biggest club in the world, makes me very proud.
"I have managed in games at Old Trafford before and know what an incredible arena Old Trafford is and how passionate and knowledgeable the fans are. This club has big ambitions; I too have big ambitions.
"Together I'm sure we will make history."
Van Gaal also revealed that he would be meeting with Sir Alex Ferguson once he gets to England and does not envisage any issues with the former United boss - who is now a director at the club.
"I will definitely have a dram with him soon," he said.
"We have done that several times before. We can really cope with each other. I don't think he is the biggest problem for this job. Because I am always putting more pressure on me than anyone else."
Plans
Van Gaal confirmed that he has already discussed plans for the squad.
"We didn't talk about money," Van Gaal said.
"We talked about the players I want. We'll see if we can get them. We also talked about who can go."
Van Gaal was officially appointed on a three-year deal on Monday.
England star Wayne Rooney was quick to welcome his new boss to Old Trafford.
The 28-year-old tweeted: "Great to see Louis Van Gaal has been named @ManUtd manager. Looking forward to working with him."
The England striker also offered his congratulations to former team-mate Giggs, who has decided to end his illustrious playing career at Old Trafford to become Van Gaal's assistant.
"Congratulations also to Ryan Giggs on a special career and becoming assistant manager, I'm sure he will do a great job," Rooney tweeted.