Ligue 1: Paris Saint-Germain president calls for Brandao lifetime ban
Last Updated: 17/08/14 11:44am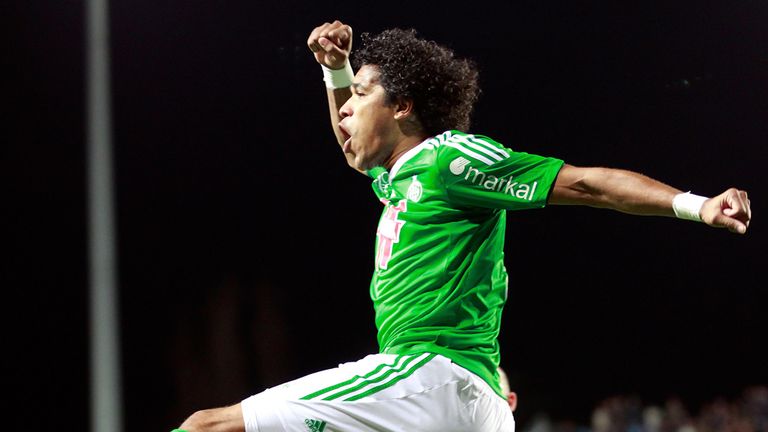 Paris Saint-Germain president Nasser Al-Khelaifi has called for Bastia forward Brandao to be banned for life after he appeared to headbutt Thiago Motta in the tunnel following PSG's 2-0 win at the Parc des Princes on Saturday.
Brandao, who joined Bastia from St Etienne last month, could be seen on video footage lunging towards PSG's Italian midfielder after the match, and PSG later claimed Motta had suffered a broken nose.
In television interviews with both beIN Sports and Canal Plus, Al-Khelaifi called for Brandao, 34, to receive a "lifetime ban".
"This is very serious," he said. "It cannot be overlooked. It gives football a very bad image. I hope the Bastia player who did this will be very seriously punished. It is a landmark moment and requires a heavy penalty. This is not football.
"Our role is to protect the players, and when Thiago Motta is attacked like this, we must act. I am very upset."
PSG goalkeeper Salvatore Sirigu added: "Everyone saw what happened. The video will confirm it and inevitably there will be sanctions. This is what we want. It ruined the match."
Brandao, who PSG fans remember for an elbow on Yohan Cabaye last season, had already made himself even more unpopular in a clash with Gregory van der Wiel, who soon departed with a knee injury to be replaced by Serge Aurier.
Bastia coach Claude Makelele said he had not seen the tunnel incident, but would act if it was warranted.
"If my player has done this, it is unworthy of a professional and sanctions will be taken in relation to it," he said.