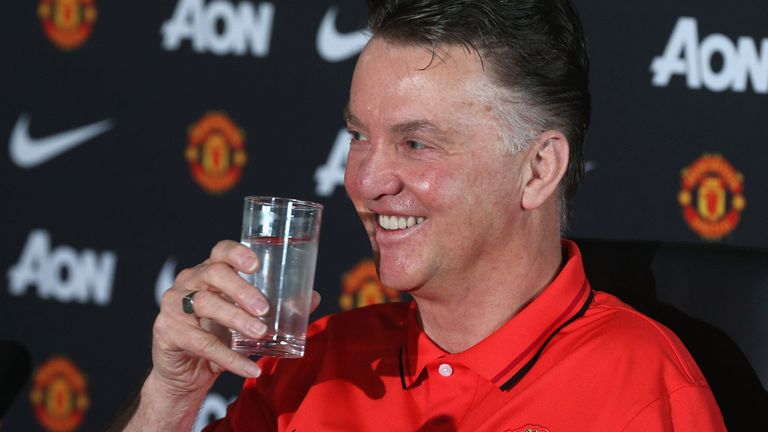 Manchester United boss Louis van Gaal says he is ready to carry on spending following the signing of Memphis Depay, with a midfielder top of his list.
United beat Paris Saint-Germain to the £25m signing of PSV Eindhoven forward Depay, who will sign a four-year deal at Old Trafford once he has passed a medical.
The 21-year-old forward is the eighth signing of Van Gaal's reign and the United boss has already been told he has a sizeable transfer fund to spend in the summer.
"Manchester United shall always react when it is necessary in our eyes," the United boss said when asked about summer targets.
The Dutchman is reportedly interested in signing Gareth Bale from Real Madrid - although sources close to the Welshman say he is staying in Spain.
Southampton full-back Nathaniel Clyne and Borussia Dortmund centre-half Mats Hummels are also possible transfer targets, but the priority for the Dutchman appears to be a central midfielder, with Roma's Kevin Strootman and Ilkay Gundogan of Borussia Dortmund both linked with United.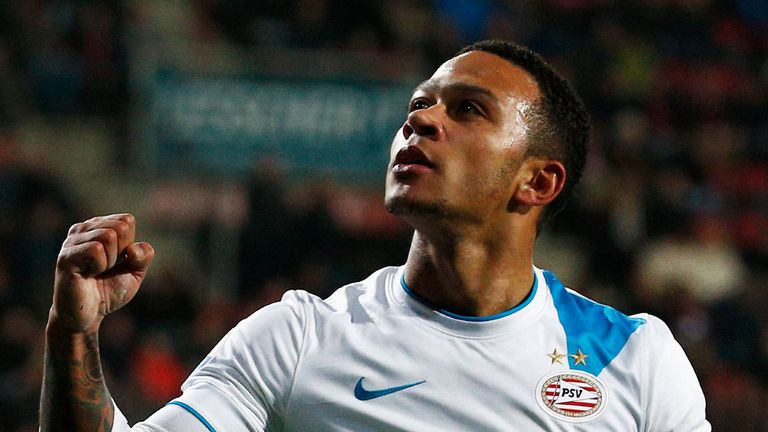 Van Gaal is short of midfield options and the problem has been highlighted after Michael Carrick, who turns 34 in the summer, was ruled out for the rest of the season with a calf problem.
"He shall not play any more this season," said Van Gaal.
"We have only one right-sided holding midfielder. Our selection is not balanced, and I want to restore that in the next transfer period.
"The life is not ending at 34, but for a professional football player, it's close by. That's why I have to handle again in that position."
Should Depay maintain his excellent form - he has scored 21 goals in 28 games for PSV this year - Van Gaal will have gone some way to solving the lack of firepower that has led to three straight Premier League defeats.
Van Gaal says he had to move quickly to sign Depay after French side PSG entered the bidding for the Dutchman's signature.
"I have been forced to sign him," Van Gaal said.
"I didn't want to sign him before the end of the season. We have to focus on our games.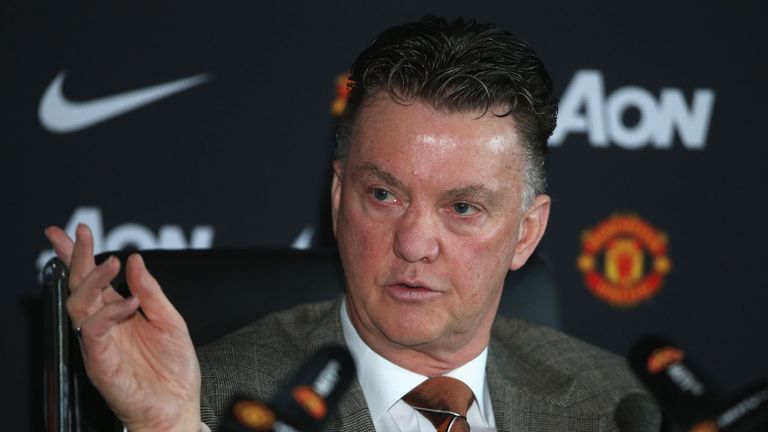 We have only one right-sided holding midfielder. Our selection is not balanced, and I want to restore that in the next transfer period.
Louis van Gaal
"When you sign a player, you disturb the focus of your present group of players. The coming matches are very important for Manchester United and for all of the players. But because of the market, I must handle it (now) - because otherwise he would have signed for PSG."
For some members of the current United squad, the pressure of knowing Depay is on his way to Old Trafford might prove too much.
When asked whether competition was good for his squad, Van Gaal said: "For some players it's not like that - it's too much pressure and they cannot cope sometimes.
"It's not always very good."