Arsene Wenger has dismissed reports linking Mesut Ozil with a move away from Arsenal and says the German remains a player he is counting on for the future.
Reports in Italy suggest Ozil is a target for Champions League finalists Juventus, while there have also been suggestions that the forward may be unhappy with his role at Arsenal.
The attacking midfielder scored five goals and contributed nine assists in 32 Arsenal appearances last season as the Gunners qualified for the Champions League for the 18th year in succession and retained the FA Cup.
And Wenger said Ozil will be around to build on that success, describing talk of his dissatisfaction as groundless.
"Look, I never spoke to him on that front or on a football front as well," Wenger said ahead of Arsenal's participation in the Barclays Asia Trophy.
"But the suggestions are created always by people who – I don't know, want to create news, but there is nothing concrete in that.
"He's an important player for our team and he's a player of course we count on to continue our development and our success."
Arsenal's only summer acquisition so far has been goalkeeper Peter Cech, who joined the club from London rivals Chelsea last month.
Wenger has hinted that could be the end of Arsenal's spending as he focuses on working with the pool of players he has at his disposal.
"Honestly, I say I don't close the door if we find a new player who can strengthen our squad but we have already strengthened our squad," he said.
"I feel part of the success of a team is cohesion. We have a good level of cohesion and I think at the moment what is very important for our squad and myself is to see how we can move forward again.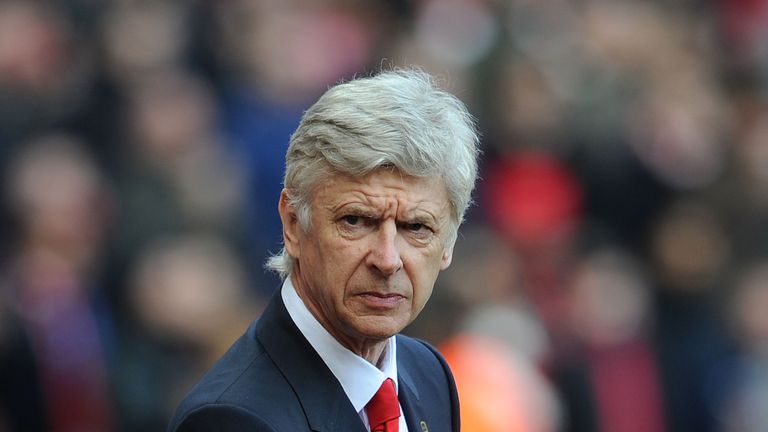 We still have to move forward again together this season and that for me is much more important than finding a miraculous player who wins you everything.
"We feel at the end of the season, we have moved forward. I know it will not be enough. We still have to move forward again together this season and that for me is much more important than finding a miraculous player who wins you everything."