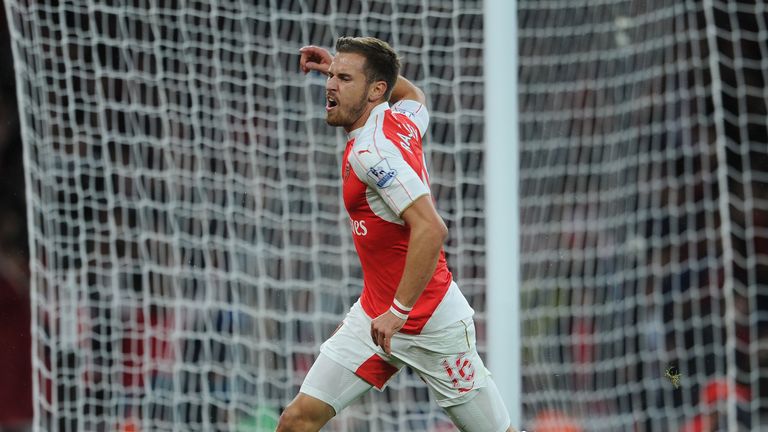 Aaron Ramsey has called for the introduction of video technology after seeing his effort in the Monday Night Football clash Liverpool disallowed for offside.
Ramsey thought he had given Arsenal a ninth minute lead at the Emirates after collecting a pass from Santi Cazorla before beating Liverpool goalkeeper Simon Mignolet with a near post finish.
The Wales midfielder was deemed offside but replays showed Ramsey may have been played on by Martin Skrtel.
It was the second time in eight days Liverpool have benefitted from a controversial decision in their favour, after Christian Benteke's strike against Bournemouth last week was allowed to stand despite Philippe Coutinho playing at the ball from an offside position.
And Ramsey wants referees to be given the support of video replays to make sure the game does not continue to be marred by wrong decisions that can significantly change the course of a match.
"Of course," he replied when asked if players want technology to be used.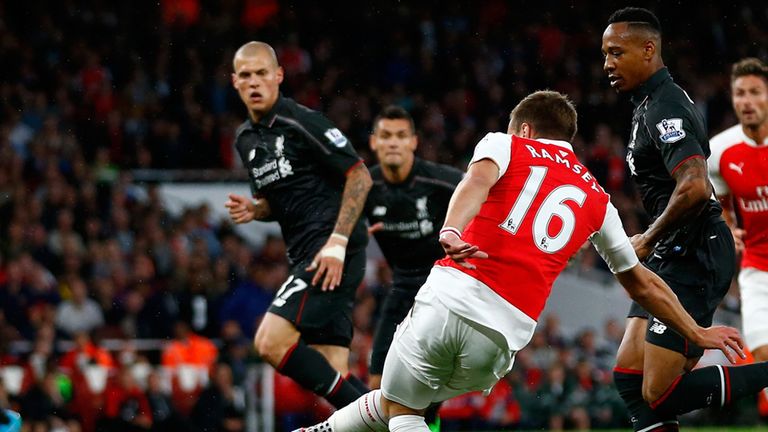 "On another day we should have been 1-0 up. To look at a video for 20 seconds would maybe have changed the outcome of the game.
"The replays suggest I was onside so it should have stood. But the linesman thought it was offside. Those things happen.
"I thought I held my run and I thought I was onside. I took a glance over just to make sure and the flag was up.
"I think we can take a leaf out of rugby. They do it really well. You see on the screens, they go up there for 20 seconds and they get the decision right in the end. Football can learn something from that."
Arsenal fought back in the second half after a good opening period for the visitors and despite creating 19 opportunities during the game, the hosts were unable to open the scoring
"We tried to push for the goal but it didn't quite happen," Ramsey said.
"A few times they went on the counter attack. Our goalkeeper pulled off some good saves. It was frustrating that we could not get the goal.
"It is important not to lose the big games and get something out of them, which we have managed to do. Hopefully we beat Newcastle and go on a bit of a run after the international break."