Midfielder Casemiro is becoming absolutely essential to Real Madrid, says Guillem Balague in his weekly column. Sky Sports' Spanish football expert also answers your questions and the futures of Philippe Coutinho, Antoine Griezmann and Isco...
Crucial Casemiro
Real Madrid had a very difficult task at the San Mames. Athletic Bilbao had not lost their in 19 home games in all competitions before Saturday but Real were helped by one of the best performances from Karim Benzema during his time with Real Madrid.
He gave a sign of what he could be given the opportunity. He's almost like a number nine and a half if you like. He can be a midfielder sometimes, a second forward and he can also finish things off.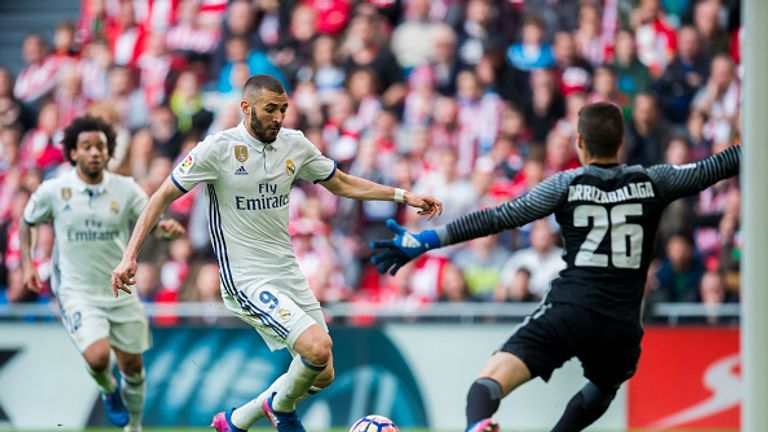 He's got the potential but some of the accusations from the Real Madrid fans is that he hasn't got the personal attributes required to be a Real Madrid great. He hasn't got the aggression, the never die attitude the Real Madrid fans want from their players.
The one who has got it is Casemiro, who is becoming a bit of a folk hero. Not only did he score, he's become absolutely essential for Real Madrid because nobody else plays the role he does, sweeping in front of the defence.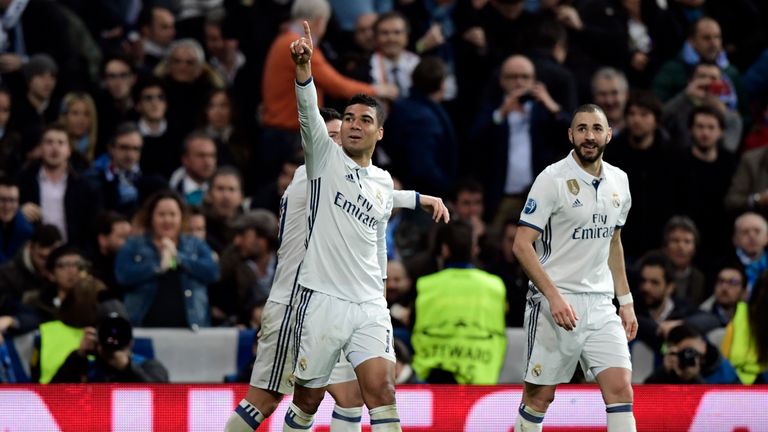 He's good with his feet as well, his passing is excellent and he doesn't make many mistakes. He's growing and as somebody said this week he's becoming one of the best holding midfielders in the world. That's not something I would say so much but certainly, he's crucial to Real Madrid.
More Barca problems
Barcelona showed again that the 3-4-3 hasn't been worked hard enough in training. It's a little bit of an improvisation which worked to reactivate the side, but it does cause a lot of problems defensively, especially because there are not enough people defending from the front. The midfield is then exposed and the back three then get exposed even more as well. Valencia created a fair few chances even when they had 10 men.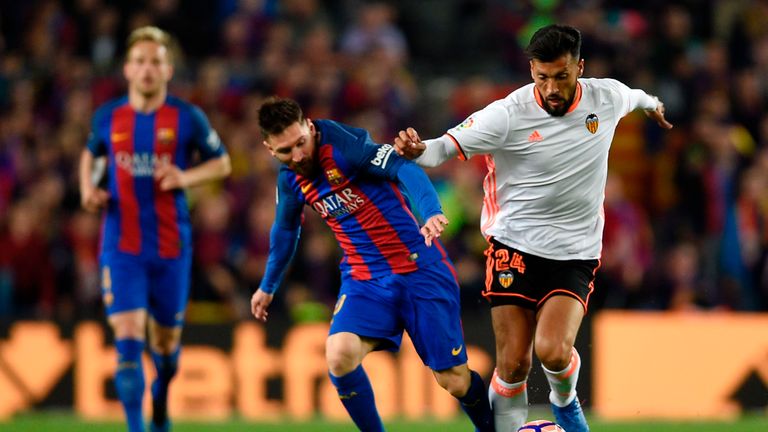 Also when Barcelona attack in this system they do not have enough width in the team. There's obviously no overlapping because there's only one wide player.
As an experiment it worked for a while but the problem is that the players are not there to suit the system. They are not there to suit a 4-3-3 wither. It looks like an unbalanced squad and this is another accusation aimed at Luis Enrique, that I will put forward.
Quite clearly he was thinking of leaving earlier in the season even though he didn't tell anybody. All he did was suggest it to the club in pre-season but his actions prove that he had a clear idea of what he was going to do in relation to his future.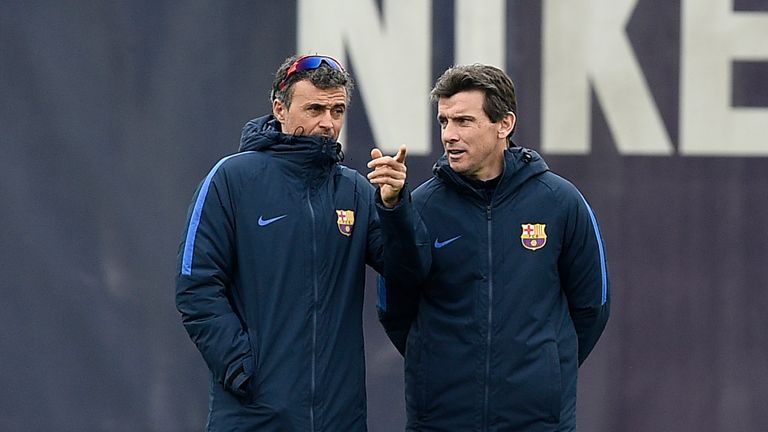 He actually signed players to be the second string that were not going to compete with the first string. He wanted an easy life. That's good for him, good for the first string but not so good for the future.
Barcelona needs to be stronger and whoever becomes the next manager, and Juan Carlos Unzue has become the clear favourite now (check Revista de la Liga on Tuesday where we will discuss this). He will have to make big decisions. It's not just about continuation it's about what you do with some of the players that are regulars and perhaps they don't deserve to be so.
Title hopes over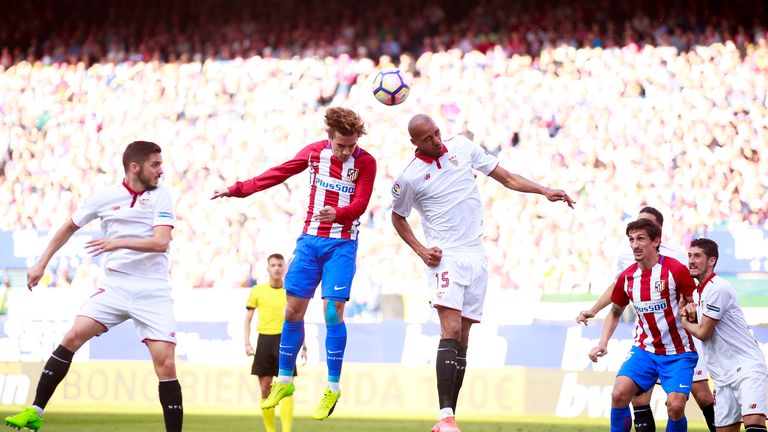 Sevilla have all but killed their chances in the title race following their defeat to Atletico Madrid. They are physically and mentally at the lowest they've been this season and we'll have to keep an eye on what Jorge Sampaoli does to bring them back to a competitive level.
What he tried on the pitch didn't work so let's see if he can work psychologically and tactically to see if Sevilla can turn this around.
Guillem answers your questions...
Some newspapers are saying Barcelona want Philippe Coutinho as they prepare to replace Andres Iniesta - any truth? (@redalert40)
No. Philippe Coutinho is of course a very good player but Barcelona do not want to sign him. Barca are after a midfielder and Coutinho is more of a forward. Marco Verratti is the one they want but he may be too expensive for them.
What's the true story about Griezmann; is he interested in joining man utd or not? Every day we hear contrasting stories! (@ottissnr)
That's because you read gossip every day. In terms of stories just stay here, stick with Revista and Sky Sports because we will tell you when a story is a story and when gossip is gossip. The story so far is that he hasn't taken a decision about his future.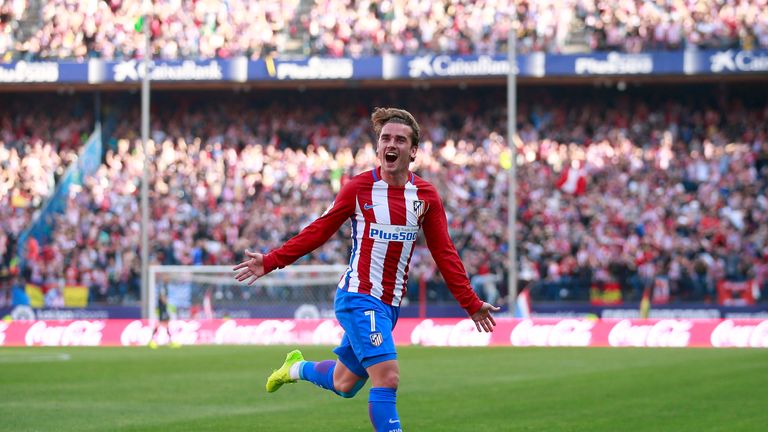 Diego Simeone is going to stay at Atletico Madrid next season and that's a big pull for Griezmann. Offers will arrive but no decision has been made. Finally, there is no agreement with Manchester United at all at this point in time. That's the story so far, the rest is just gossip.
Where will Isco end up? Are Spurs a realistic destination? (@a_richardson)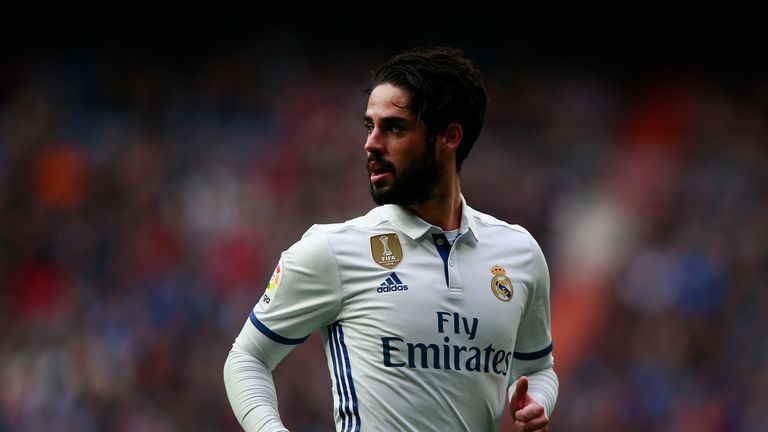 Real Madrid want to give him another contract. He wants to see what happens. He is open to the possibility of leaving and he's got offers from top teams in Europe. Tottenham are a team that wanted him last summer but I think Mauricio Pochettino will put his focus into other players.
Kylian Mbappe to man utd over real? Is he on Real's radar? (@sparkymark141)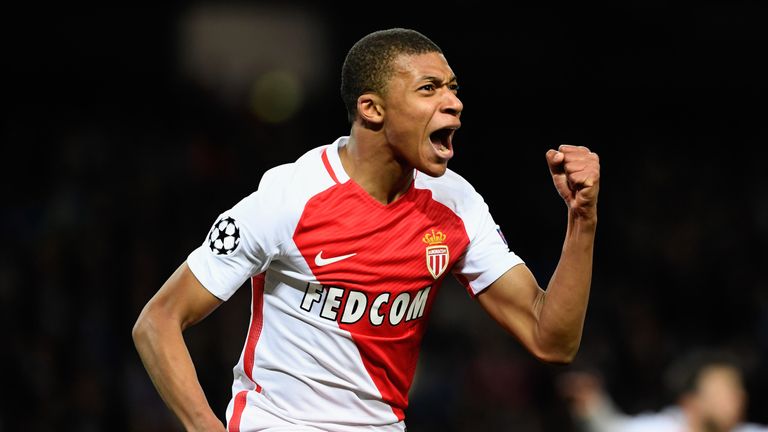 Of course he is on Real Madrid's radar. Every club you can think of, everybody has made an offer for Mbappe. At the moment his agent is saying that he wants to stay one more year but if the offer ends up being amazing they may change their mind. However, at the moment, and I repeat, at the moment, what they want is to stay.
Can Atleti still have a say in the title race? (@davewood7)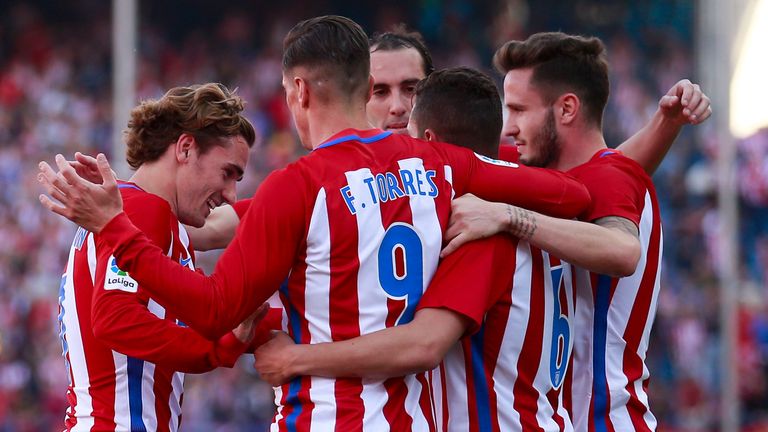 I don't think so. Third is a priority for them. It's a very important priority because they need to be in the Champions League next season to continue their progression and to pay for the new stadium, which cost them 300m euros. Third is also important because it would mean avoiding a long season - finishing fourth means starting earlier. So all in all, third is the big target for Atletico.
In the last five years Barca have conceded less goals than real - shouldn't we be talking about their defence?(@marilichat)
We are talking about their defence! But perhaps in the sense you mean. They conceded twice against Valencia. They have conceded from four set pieces in the last four games so they are not strong at the back. The problem is that they are not strong defending from the front either. That is the way they should defend. At the moment Barcelona's football is a rollercoster which is very exciting but without control they won't be able to reach the main targets of winning the league and the champions league.
Do you think Barca will be looking to move on Alcacer? (@ghedin1878)
The problems are his wages and the price. He hasn't been given a proper chance because Luis Enrique realised very early on that he wasn't adding much. And because of what I said earlier on about the first and second string, Luis Enrique didn't want to challenge the front three. I hope the next coach gives him a chance because he's a very good forward.