El Clasico: Real Madrid relying on individuals to beat Barcelona, says Guillem Balague
Last Updated: 17/03/15 6:20pm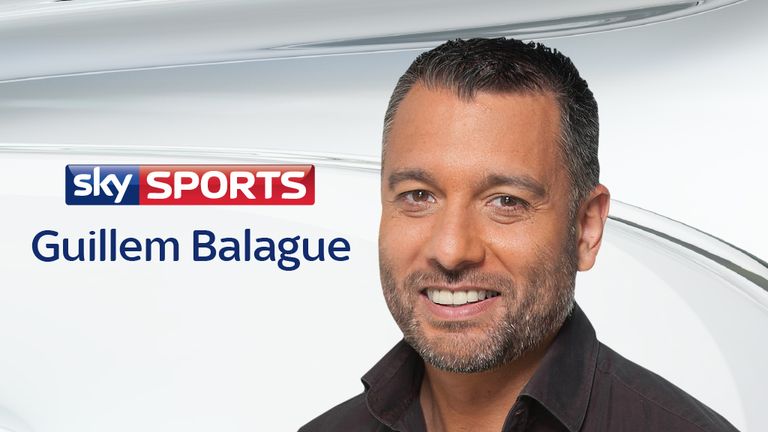 Guillem Balague believes Real Madrid's star players will need to step up if they are to have any chance of beating Barcelona in El Clasico.
In any Clasico form goes out of the window and it is about how you manage every minute of the game.
Real Madrid can beat Barcelona, but if they do it won't be because of 90 minutes of a team performance, it will because their star individuals have become sharp again.
Cristiano Ronaldo and Karim Benzema have not been effective enough lately, Gareth Bale hasn't been either but those two goals against Levante will help. They are creating chances but not finishing them and that is not typical of the best Real Madrid.
If they win against Barca it will be because that sharpness reappears, not because of a team performance, because I don't think they have 90 minutes in them of the kind of football they produced when they won 22 games in a row.
Keeping the ball, mixing it with high pressure, fast counter attacks, I don't think they have that. They don't seem physically or psychologically prepared to maintain the level of pressure they need against Barcelona, that's why there is a worry. But I do see Barcelona having weaknesses, especially on the counter.
The style they defend with quick transitions could be beneficial to Real Madrid if they recover the ball early and manage to disrupt the way Barcelona build and use the space the lack of control from Barca sometimes produces.
Barcelona are sharper as a team and as a unit, they have more stamina and they have a clear idea of what they are doing. If Barcelona do control the ball for longer periods it could be a killer for Real Madrid, who need to recover the ball and keep it themselves. Otherwise the last 15 minutes could be decisive for Barcelona because they are stronger.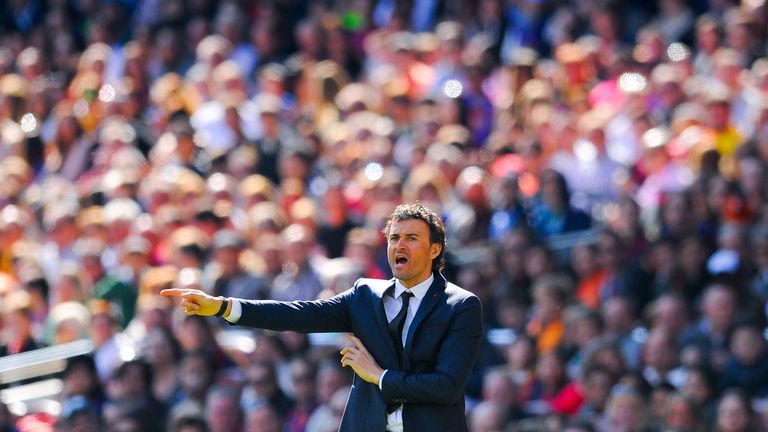 However, Barcelona are playing in midweek against Manchester City and that could be important. Concentration is going to be high and there won't be much rotation, maybe at centre back, with Marc Bartra in for the City game and Jeremy Mathieu playing against Real Madrid, but not much more.
Maybe if Luis Enrique feels Xavi gives Barca more control in the league game then he may replace Ivan Rakitic or Andres Iniesta but generally I feel everybody knows the starting XI.
I think Carlo Ancelotti has reason to be concerned with his side's second-half display against Levante. In the first half they did what they had to do, they recovered the ball early and there was more intention and intensity in the pressure. Once they had the ball they either found the forwards or moved the ball around fast enough to open up gaps in a very tight defence.
But in the second half they didn't do it and I don't believe in the excuse that it was 2-0, they relaxed and Levante weren't really a great threat, because it wasn't really a game against Levante.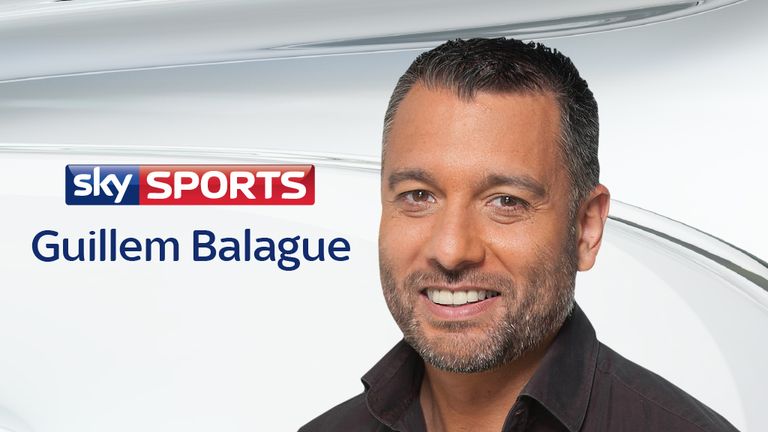 Even the fans recognised the second half was worrying because they whistled the players again.
Guillem Balague
It was a game to show that the team was switched on and committed in front of their own fans, but even the fans recognised the second half was worrying because they whistled the players again. 
The ability of the Madrid midfielders to cover the space they are going to need to cover is going to be key. Luka Modric only has 70 minutes in him from the Levante game and Toni Kroos was rested at the weekend but has shown signs of tiredness, same as Isco.
The problem with Real Madrid is that in the last four weeks they have nearly always only played one game per week and that has made a difference because Real Madrid like the urgency of playing two games a week.
It has worked against them as they have taken advantage of the rest to rest their minds and their physique and it takes them a while to switch on in games. They did it better against Levante but couldn't maintain it for 90 minutes.
Sometimes players will tell you it is better to play two games in a week. Still, I can see Real Madrid winning as they have more need for it.