The Spanish press and football commentators are questioning Real Madrid's philosophy of signing 'Galacticos' in the wake of their Champions League exit, according to Guillem Balague.
Newspaper Marca branded Real's 3-2 semi-final defeat to Juventus as the 'fiasco of the century' on Thursday, as criticism was dealt evenly throughout the team and the club.
Sky Sports' Spanish football journalist Balague said: "There hasn't been much focus on one person; the talk has been about the business model of signing Galacticos - does it work?
"In the last seven years, Real have won one league title and one Champions League. The conclusion for many commentators is no, it doesn't work.
"They have an imbalanced squad, with not enough midfielders and some playing out of position like Toni Kroos. If Luka Modric is not playing, then they don't play well, so how is this possible? And what happened to Cristiano Ronaldo? He was not influential against Juventus.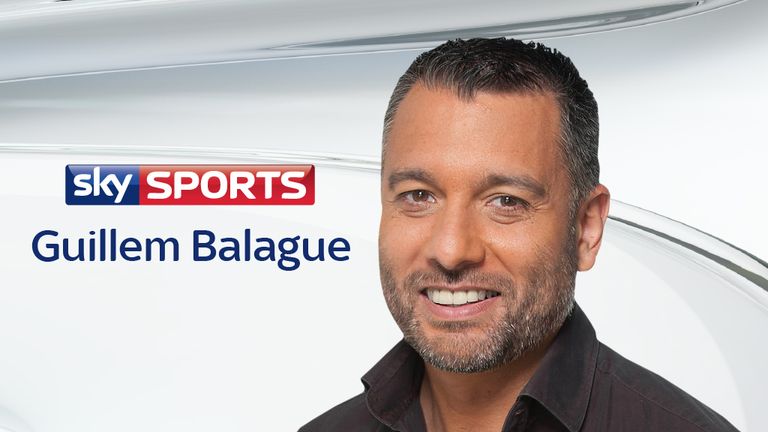 They (Real Madrid) don't do the dirty side of the game and don't work hard enough to get the ball back.
"There is not one scapegoat but a lot of accusations are being thrown at the president Florentino Perez and Ancelotti, who is worried that, with all these big stars, how did they fail to make the final and are chasing Barcelona for the title?
"Ancelotti has used Karim Benzema, Gareth Bale and Cristiano for most of the season and it worked until December. But the issue for him has been the managing of a tiring team, mentally and physically.
"They don't do the dirty side of the game and don't work hard enough to get the ball back. He has used the same 13 or 14 players so when it gets to this point in the season, they don't have enough petrol in them."


Ronaldo converted a first-half penalty at the Bernabeu to draw the tie level at 2-2 on aggregate but Juve, the Italian champions, hit on the break through former Real star Alvaro Morata to draw 1-1 on the night and reach the final against Barcelona in Berlin.
Balague added: "The defeat was a problem of the midfield and the forwards; two games, two goals, one penalty, conceding three goals, two of them from former player Morata.
"It could have been any other player but it had to be him in terms of the former player curse that Real have suffered through the years."
Watch Real Madrid in action away to Espanyol in La Liga, live on Sky Sports 3 HD on Sunday night from 6pm.