Man United's Louis van Gaal and Everton's Roberto Martinez under scrutiny, says Charlie Nicholas
Last Updated: 22/04/16 3:21pm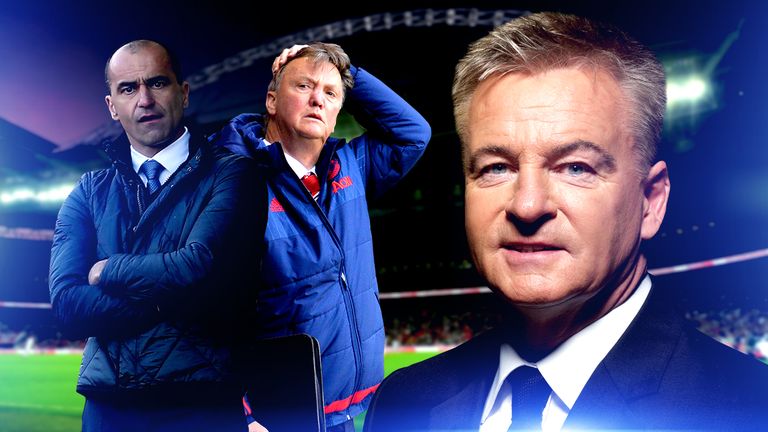 Charlie Nicholas believes Roberto Martinez's need for victory in the FA Cup semi-final is greater than Louis van Gaal's - but fears for both managers' futures.
The Everton boss is under increasing pressure after seeing his side thumped 4-0 by local rivals Liverpool, a result which leaves them without a win in seven Premier League games and on course for a second successive bottom-half finish.
"If he loses this semi-final, then the calls for him to go are only going to get louder," Nicholas told Sky Sports.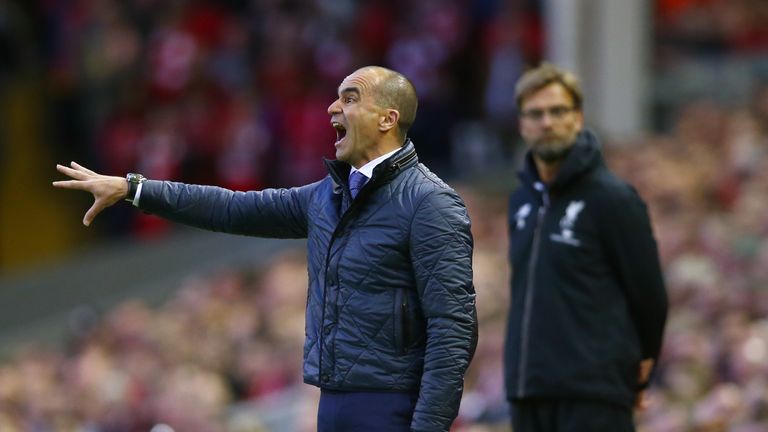 "Martinez is a very good coach but he's not admitted that this team is underachieving and it pains me to say it I think the owners will be actively seeking change."
The Goodison Park faithful were looking forward to a summer of investment following Farhad Moshiri's 49.9 per cent purchase of the club's shares, but Nicholas feels that is unlikely with Martinez at the helm.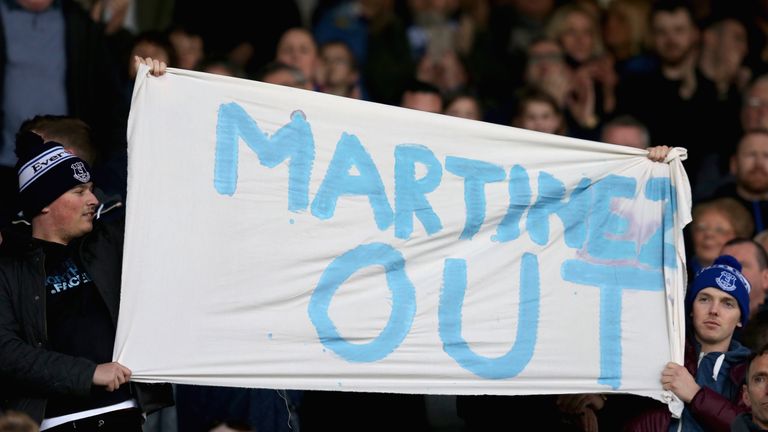 He added: "I think that the concern will be why should they invest money in the club when the manager isn't getting the best out of his current squad?
"Bill Kenwright has done a fantastic job as chairman and would love to keep Martinez, but the investors will be asking whether they'll be giving their money to the right man to spend. They've already got a strong squad and it's not working."
Meanwhile, the Soccer Saturday pundit believes Van Gaal's future will be decided by his ability to get United into the top four rather than winning the FA Cup.
With just four league games to go, United are two points behind fourth-placed Manchester City and hold a vastly inferior goal difference.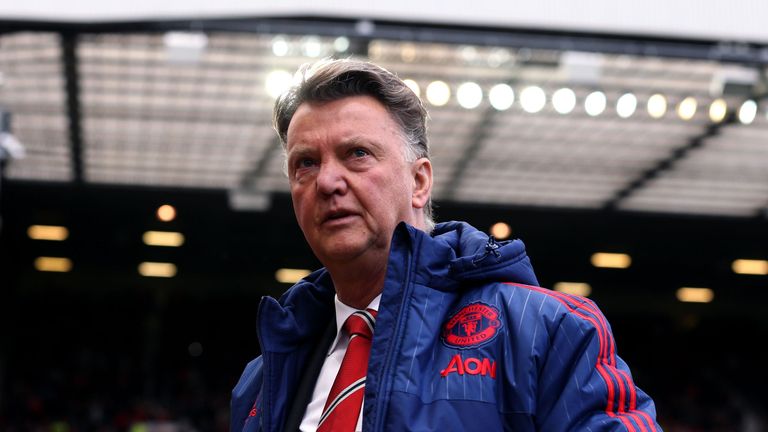 "Is the FA Cup enough? I would say no," said Nicholas. "United have to be in the Champions League. It's not even about the prize money, it's the prestige of being there. 
"If I asked United fans if they want FA Cup or top four I think most would say top four. They want to be back in the Champions League. 
"If David Moyes can get sacked after nine months for not managing it, then you've got to think they will be looking at Jose Mourinho or even the likes of Mauricio Pochettino, Slaven Bilic and Ronald Koeman.
"The timing of PSG's reported move for Mourinho is interesting because United can't afford to be seen to make an announcement as they need to put their focus into securing a top-four finish."
Nicholas expects Van Gaal to prevail on Saturday, backing a 1-0 victory for United in his Sky Bet tips.
He added: "I think it will be tense and I think Everton will be too worried about making mistakes to play well.
"I've done a heck of a lot of United games this season and, while I've rarely been impressed by them, they've built some momentum with three successive wins, which started by a good display against West Ham."