It was a bad weekend for Orlando City goalkeeper Tally Hall.
Not only did he have to scoop the ball out of his net four times as his team were thumped by Seattle in MLS, he also had to wear a goalkeeper jersey missing the Orlando club crest - but featuring a 'team crest here' memo to the kit man. 
Orlando - who count Brazil ace Kaka among their ranks - have won just one of their last eight games.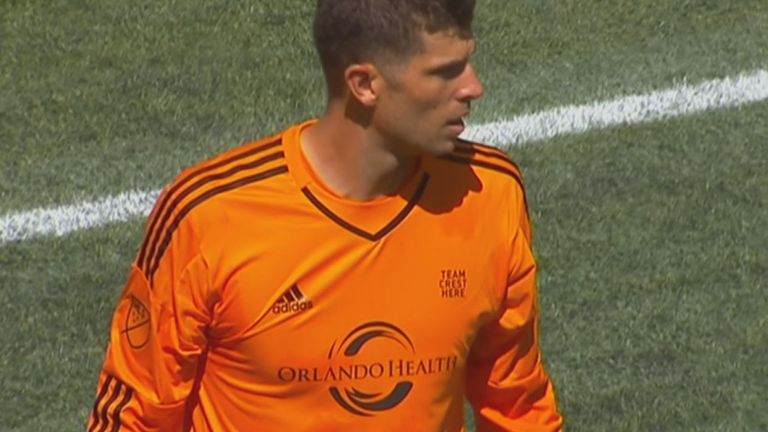 Watch the video above to see Hall's kit mishap.