Luciano Acosta scored one and made another as DC United beat MLS champions Atlanta 2-0 in the first fixture of the new season.
Arriola opened the scoring in first-half stoppage time. Wayne Rooney's corner kick was deflected by Luciano Acosta toward the near post, where Arriola scored with a first-time finish.
For his own goal, Acosta took a pass from Lucas Rodriguez and, from well outside the box, ripped a right-footed shot between two defenders which froze goalkeeper Brad Guzan before skipping past him to make it 2-0 in the 58th minute.
Adama Diomande scored in stoppage time to help LAFC beat Sporting Kansas City 2-1 late on Sunday night.
Diomande cut inside the visiting defence on the edge of the box before blasting a rising effort into the net in the fourth minute of injury time.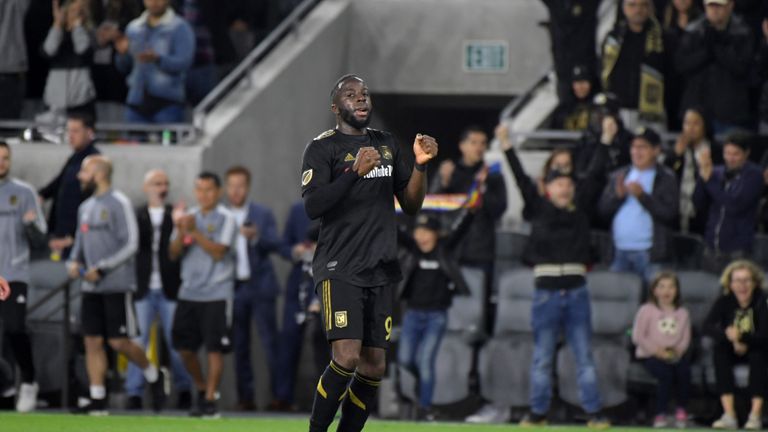 Krisztian Nemeth gave Sporting KC a 1-0 lead in the 16th minute when he tapped the ball to former Derby man Johnny Russell, and his return allowed Nemeth a smart finish from 12 yards.
And to level Eduard Atuesta perfectly placed a long pass to Diego Rossi on the left side, before he cut into the middle and bent a low shot past the outstretched arm of Tim Melia to equalise two minutes after half-time.
Sporting's Roger Espinosa, who received a yellow card on the half-hour mark, was later shown a red in the 84th minute.