Wayne Rooney scores from own half for DC United
Rooney scores from own half for third time in career after strikes for Manchester United and Everton
Last Updated: 27/06/19 2:05pm
Wayne Rooney has done it again, scoring from his own half for DC United against Orlando City.
It is the third time in his career he has done it and with a third different club.
The first strike came against West Ham playing for Manchester United, with the second coming in 2017 against the same opposition for Everton.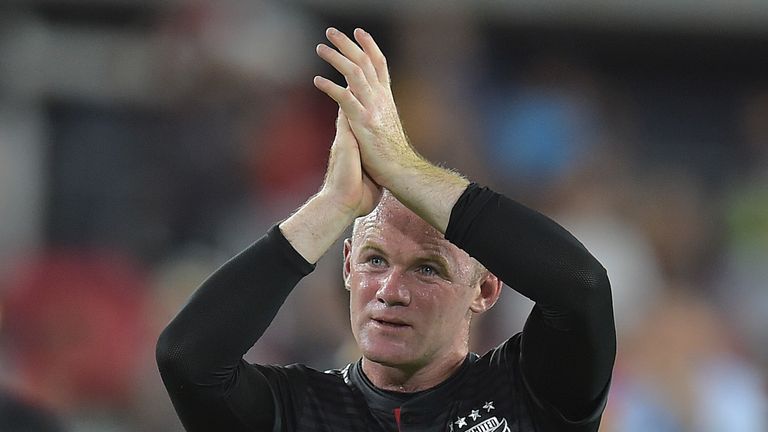 But could Wednesday night's strike be the best of the lot?
He rolled back the years as he began the counter-attack but instead of running the ball up field, he spotted Orlando goalkeeper Brian Lowe off his line and went for what should now be considered his speciality.
The goal came in the 10th minute and proved to be the winner as the match finished 1-0, keeping DC United third in the Eastern Conference standings.
🚨POLL🚨 After Wayne Rooney scored from his own half again overnight - we want to know what you think was Rooney's best long-range goal? 👀

— Sky Sports News (@SkySportsNews) June 27, 2019
'I knew immediately I was going to shoot'
Rooney admitted there had been only one thing on his mind when the ball rolled loose.
"I spotted the 'keeper maybe a couple minutes before we scored and I'd seen that he was quite high," Rooney said.
"I knew if the ball fell to me near the halfway line, then the opportunity would be there for me to shoot it.
"He was probably a bit further out than normally because they were in possession of the ball, and it was through them losing it that it fell straight into my path. I knew immediately I was going to shoot it and, thankfully, I got it right."
Rooney's magic DC moments
From long-range assists to brilliant free-kicks, Rooney has already had plenty of memorable moments in MLS. Watch more of his best bits here...