LGBT+ supporters group Pride in Football says it is "shocked" the Football Association has signed a memorandum of understanding with Qatar.
The alliance of club LGBT fan groups is asking for a meeting with the governing body's chairman Greg Clarke, who was part of a touring party to Doha along with the British ambassador to Qatar, where homosexuality is illegal.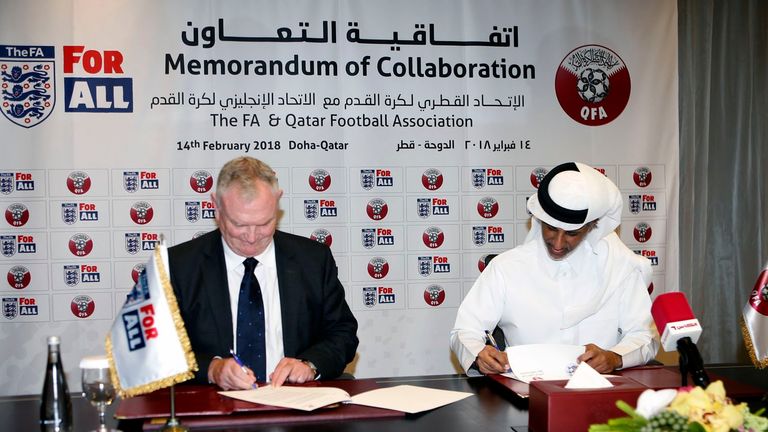 In 2015, Clarke's predecessor Greg Dyke declared Qatar's winning of the right to host the 2022 World Cup as "the worst moment in FIFA's history" on account of the country's poor human rights record.
A Pride in Football statement on Friday read: "The news that Greg Clarke has signed a memorandum of understanding with Qatar has shocked the Pride in Football groups membership.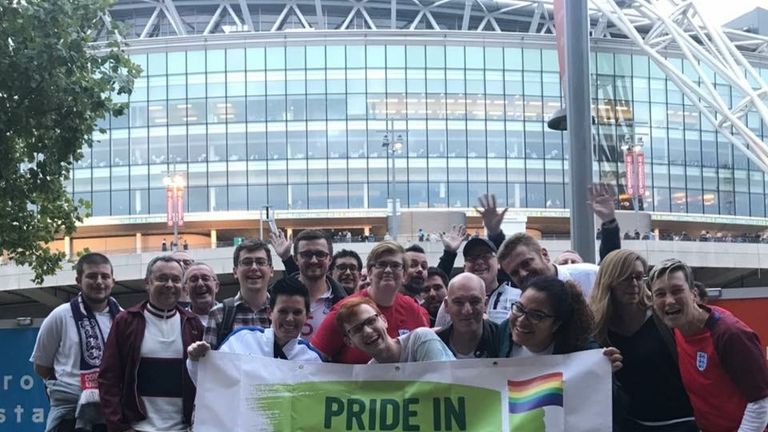 "In November, both Clarke and his chief executive Martin Glenn were seen sporting Rainbow Laces pin badges at the Russia World Cup Draw, a clear signal of their respect for the rights of LGBT+ fans to support their teams wherever they play.
"This new agreement is with a regime in the top 10 of (the) world's most oppressive towards LGBT+ people and is at odds with the progress the FA has made under Clarke's stewardship in promoting inclusion and diversity.
"Pride in Football have asked to meet Clarke at the earliest opportunity."