Arsenal's Mohamed Elneny has ankle ligament damage but Egypt hopeful for World Cup
By Andy Charles
Last Updated: 23/04/18 6:19pm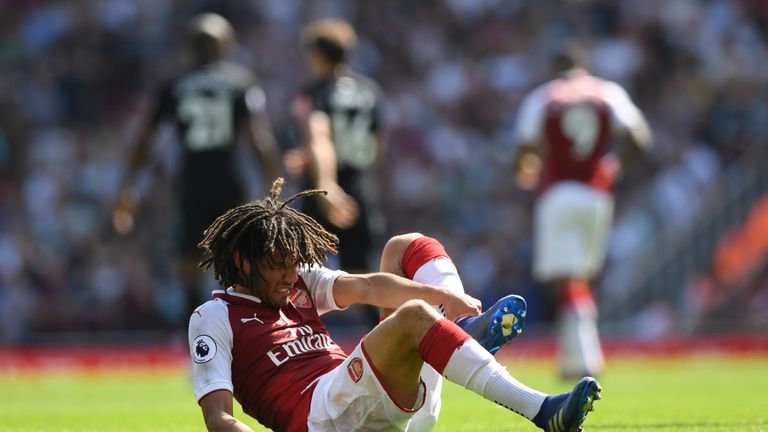 Egypt are hopeful Arsenal midfielder Mohamed Elneny will be available for the World Cup despite him sustaining ankle ligament damage.
Elneny had to be stretchered off during the 4-1 win over West Ham with what initially looked to be a serious ankle injury.
The severity of the problem was initially played down by Arsenal's medical staff, who said Elneny had only rolled his ankle, provoking relief from Egypt fans on social media worried about one of their team's stars.
Arsenal issued a statement about Elneny's status not long after Egypt assistant coach Mahmoud Fayez had posted a positive bulletin about the 25-year-old on Twitter
Fayez wrote: "Praise be to God, injury is reassuring and will be lost [for] three weeks. God willing he will be in the World Cup."
Arsenal then confirmed in a statement: "Further to assessments and scans on Sunday and Monday, we can confirm that Mo Elneny has sustained ligament damage to his left ankle.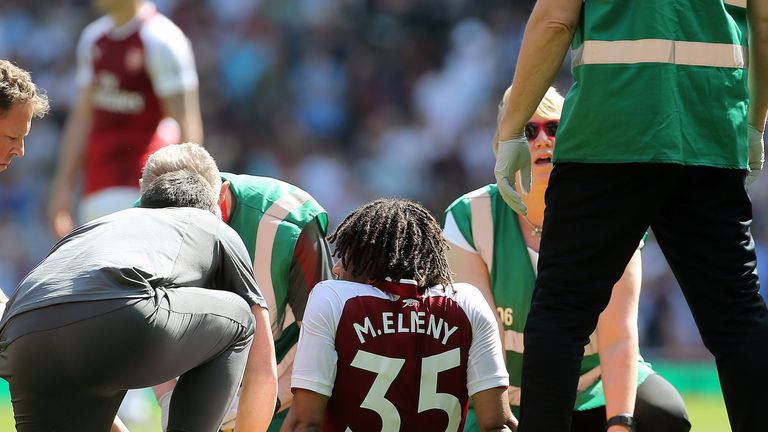 "We are hoping that Mo will available for Arsenal again this season and we are keeping in regular contact with the Egyptian Football Association."
Elneny has been a mainstay in Egypt's midfield since his international debut in 2011, making 57 appearances since then and scoring five goals.
Egypt face hosts Russia, Uruguay and Saudi Arabia in Group A with their opening game coming on June 15 against Uruguay.