Tite confident as Brazil emerge as World Cup favourites
Serbia coach Mladen Krstajic admits it was difficult to attack Brazil's stars
Last Updated: 27/06/18 10:46pm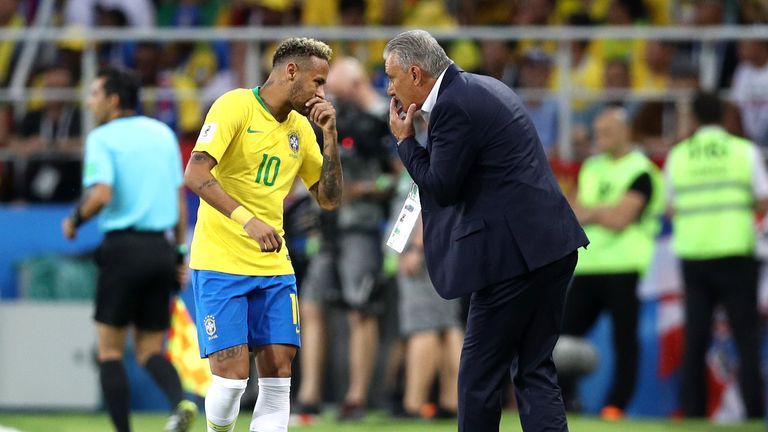 Brazil coach Tite insists his players are embracing the tag of World Cup favourites after booking a last-16 spot with a 2-0 win over Serbia.
Paulinho and Thiago Silva were on target in Moscow as Brazil emerged from Group E in top spot to set up a clash with Mexico in Samara on Monday afternoon.
Germany were knocked out of the competition earlier on Wednesday and bookmakers have shortened the odds on the five-time winners lifting the trophy again on July 15.
But Tite insists he is only concerned about helping his team to improve and grow into the tournament.
"We don't live off expectations, we live off reality," he said.
"This is a team that is growing mentally stronger in the competition and taking the pressure with a good performance on the pitch and a balanced team.
"These are all aspects. You need options, which is important. For example, Marcelo came off two minutes into the game injured. You have to have a strong squad."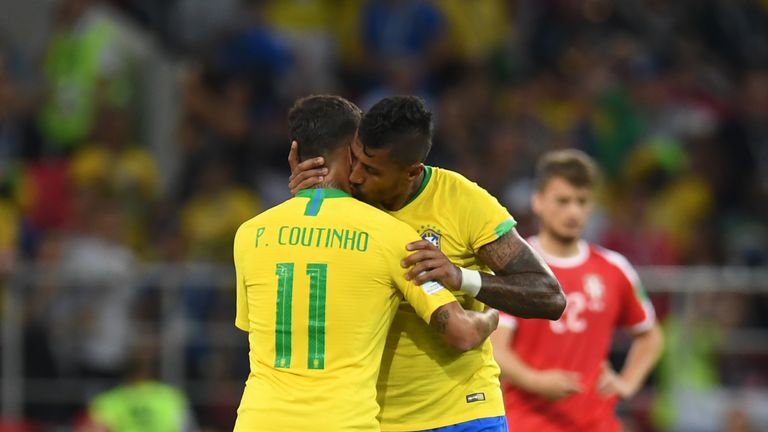 He added: "With bookmakers it is all very random. For us it is about getting stronger and growing.
"We embrace expectations, but this team has created a high expectation because it did very well during qualifying and in the friendlies.
"Then you come to the World Cup which is a new format. We embraced the expectation and I wanted them to play like they played against Croatia and Austria [in friendly matches], but the World Cup brings out different characteristics.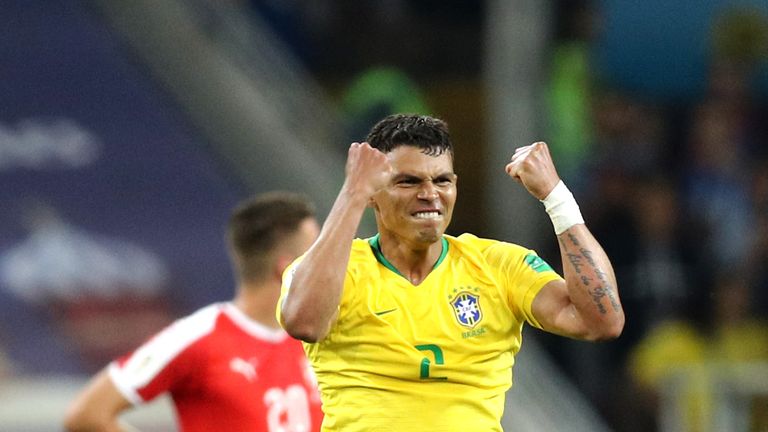 "There are huge expectations but we are evolving and consolidating."
Serbia would have qualified if they had won, but their coach Mladen Krstajic admitted later that it was difficult to push for victory against such a strong side.
"You have to be alive for 90 minutes or else you'll be punished," he said.
"It's difficult to play such an open game against a powerhouse of football like Brazil.
"We need to up our game, elevate the quality to a higher level, improve what is good and eliminate the weaknesses.
"Not just now, but before the World Cup, Brazil were among the favourites to win with Germany, Spain and Argentina.
"Football is like that, Germany are out and Brazil are certainly one of the favourites to win the tournament."