Gary Neville challenges Gareth Southgate's squad to build on World Cup achievements
England beaten by Croatia in World Cup semi-final in Moscow
Last Updated: 12/07/18 2:57pm
Gary Neville has advised England to enjoy their World Cup achievements and challenged them to go one better at Euro 2020.
Gareth Southgate's side were knocked out in agonising fashion on Wednesday night, going down 2-1 in extra-time to Croatia in the semi-final in Moscow.
But England exceeded expectations in getting to the last four having gone out at the group stage four years ago in Brazil and Neville wants the players to enjoy their achievements, pointing to his experiences from Euro 1996 when England were also knocked out in the semi-final.
He told Sky Sports News: "It's the beginning of something, it's a special time but I've got Stuart Pearce's very wise words ringing in my ears from Euro 1996 when he said 'this will never happen again, enjoy it while you can'."
"I was 20-years-old at the time and I didn't believe him. That team had so much experience in, with Teddy Sheringham, Paul Gascoigne and Paul Ince, this one is far less experienced. I just hope they can build out of this tournament.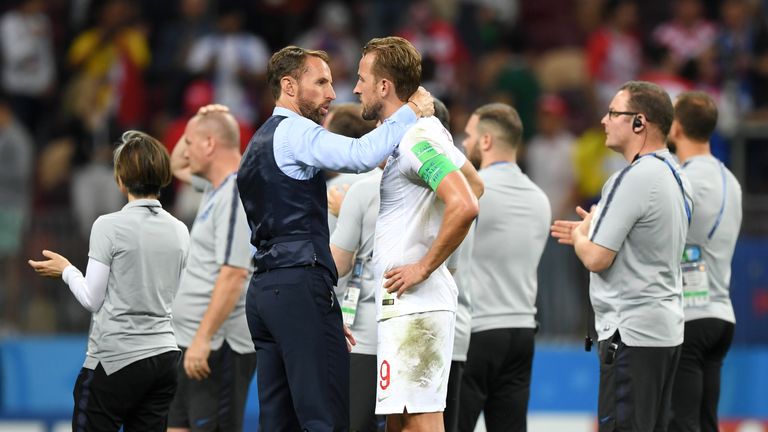 "A lot of those players haven't even experienced success with their clubs, so what they've done is brilliant. Gareth Southgate has managed it brilliantly, he deserves all the credit and I hope this is just the beginning for something. We can go from strength-to-strength and have a great Euro 2020."
Croatia 2-1 England
As it happened
England may have lost their World Cup semi-final, but they still have one more game to play: the third-place play-off, against Belgium on Saturday.
The extra fixture does at least give England the opportunity to finish on a high, however, Neville is struggling to find any enthusiasm for the encounter.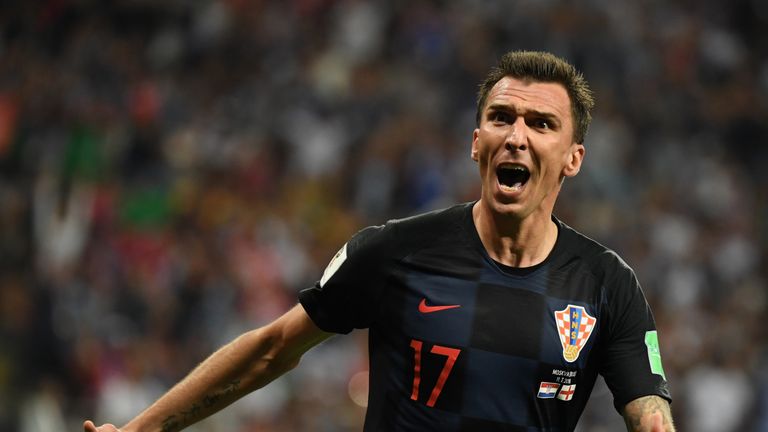 "The players will be thinking 'I want to go home - I've done my job' - the game is a testimonial-type game," he said.
"People will say you're playing to be the third best team in the world but I can't get excited about that but the players will be professional on Saturday and they'll be fans that have travelled over to watch them. They'll give their all but it feels like a game too far. Hopefully when it comes around we can play well and win."
Tottenham have more players still at the World Cup than any other club in the Premier League, which could provide a problem for manager Mauricio Pochettino.
Spurs have pre-season games against Roma and Barcelona before the big kick-off on August 11 and Neville thinks it will be a tricky situation for the club to manage.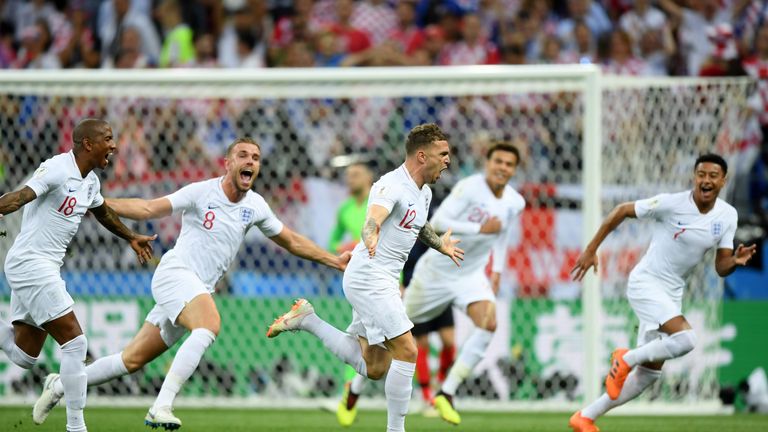 "There will be some challenges for Premier League managers, including for Tottenham, who have eight or nine players still at the tournament and the league starts back in four weeks," he said.
"How do they integrate them back in? If you've got one or two players the you've got a situation where you can ease them during the first two weeks of the season.
"I've got a feeling there will be a great enjoyment and excitement about football again. Those players deserve a good reception as they've performed brilliantly."