FIFA vice-president Jim Boyce: New 2022 vote possible if Qatar claims are proven
FIFA should consider re-running the 2022 bidding process if allegations about the Qatar bid are proven, Jim Boyce says.
Last Updated: 01/06/14 4:38pm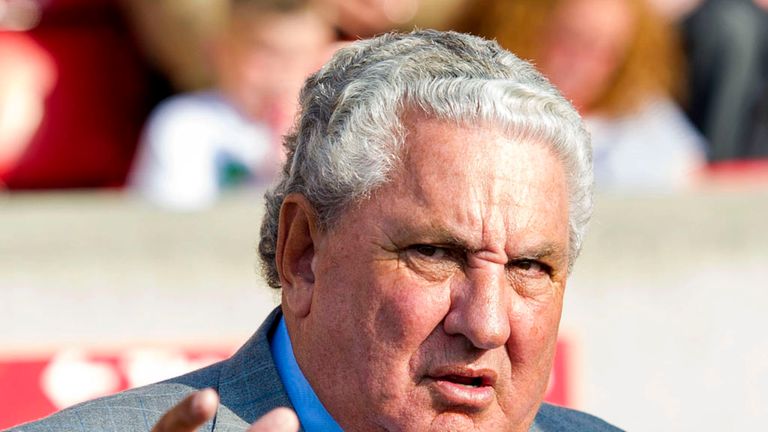 A report in the Sunday Times claims the former president of the Asian Football Confederation, Mohamed Bin Hammam, paid out almost £3m to garner support for Qatar's successful bid.
Qatar's campaign officials have always denied any wrongdoing and say Bin Hammam had no role in their bid, but the Sunday Times claim their leaked documents show he did work with the bidding team.
The entire bidding process for the 2018 and 2022 World Cups is being investigated by American lawyer Michael Garcia, and Jim Boyce told Sky Sports News he would not rule out a new vote if Garcia's report backs up the newspaper's findings.
He said: "I have absolutely no doubt that if there's concrete evidence supplied by Mr Garcia to FIFA and the Executive Committee it has got to be taken very, very seriously.
"I hope the right decision would be made at that time. I think (a new vote) would have to be a possibility, but...a full investigation is being carried out by Michael Garcia and let's wait for its developments."
Former Football Association chief executive Mark Palios said: "Irrespective of whether Qatar were playing a straight bat or not, the issue is this: is the process flawed?
"Did they come to the wrong decision? If this evidence tips the balance and makes people say it's clear that they've come to the wrong decision, then the process is flawed.
"And I think at that particular point in time, in fairness to everybody - which is one of the fundamental principles underlying sport - you have to consider whether or not you're going to re-run the process."