World Cup: Giuseppe Rossi frustrated to miss out on Italy squad again
Giuseppe Rossi is frustrated to miss out on a third straight major tournament after being cut from Italy's squad.
By Nadia Carminati
Last Updated: 02/06/14 11:52am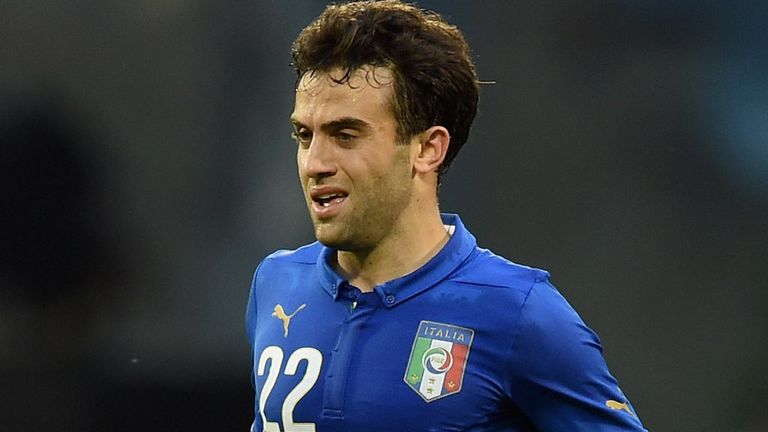 The Fiorentina striker missed four months of the season with a right knee injury but returned to action last month and Prandelli included him in the preliminary squad.
The 27-year-old Rossi, who was Fiorentina's top scorer this season with 16 goals, started in Saturday's goalless draw with the Republic of Ireland in London but made no impact.
Left out by coach Marcello Lippi for technical reasons back in 2010 for the World Cup in South Africa, Rossi then missed Euro 2012 with a right knee injury.
"I am saddened and disappointed but I will support my team-mates," Rossi said to Gazzetta dello Sport.
The New Jersey-born player then used his twitter account, @GiuseppeRossi22, to express his disappointment.
His first tweet said: "Everyone says out of shape but you can ask anyone regarding the results of the (team's physical) tests done during the week and in the game (Saturday's match against Ireland).
"One would be surprised. Fear of contact? It makes me laugh...."
Prandelli had expressed concerns whether Rossi was mentally ready to play at such a competitive level following his third serious knee injury in his career.
Rossi had already undergone two operations to reconstruct cruciate ligaments in his right knee.
The player sarcastically tweeted: "I am faster in thinking than a defender.
"Perhaps next time, like an amateur, I wait for the defender in order to be kicked.
"I just wanted to make that small clarification.
"Now the most important thing is to support Italy.
"Forza Azzurri!!"
Rossi's agent Andrea Pastorello also addressed his client's failure to make the Azzurri team for the tournament in Brazil.
"Giuseppe is disappointed and bitter," Pastorello said to Gazzetta dello Sport. "Now he will support his team-mates.
"It's an exclusion that we accept with some regret but without making any controversy because it doesn't serve for anything.
"The only thing I can say is that Giuseppe has made incredible sacrifices in the last five months and unfortunately, it hasn't been enough.
"This is why the exclusion weighs heavy on us."