Four Germans are among the 10 nominees for the World Cup's Golden Ball - awarded to the tournament's best player.
Mats Hummels, Toni Kroos, Thomas Muller and captain Philipp Lahm are all in the running for the prestigious FIFA honour.
Hummels and Kroos have scored twice each on Germany's run to the final, while Muller has five goals and is in the running for a second successive Golden Boot.
The current favourite for that trophy is Colombia's James Rodriguez, who scored six times before his country's quarter-final exit and is also a Golden Ball nominee.
Lionel Messi currently heads Sky Bet's Golden Ball odds at 11/8 followed by Muller (11/4), while Rodriguez is the only other player with single-figure odds at 9/2.
Neymar is the one Brazil player nominated, while Holland winger Arjen Robben is the sole non-German European in contention.
Three Argentines complete the list with Angel Di Maria and Javier Mascherano joining Messi.
The award - won by Uruguay's Diego Forlan four years ago - is voted for by a combination of FIFA's technical committee and media representatives.
FIFA has also announced the three nominees for the Golden Glove award for best goalkeeper: Germany's Manuel Neuer, Sergio Romero of Argentina and Costa Rica keeper Keylor Navas.
And there are also three men in the running for the young player of the tournament award: Memphis Depay of Holland and France duo Paul Pogba and Raphael Varane.
The Sky Sports experts have been having their say on who should win the Golden Ball, while you can vote for your favourite in the poll below and also leave your comments.
Jamie Redknapp – James Rodriguez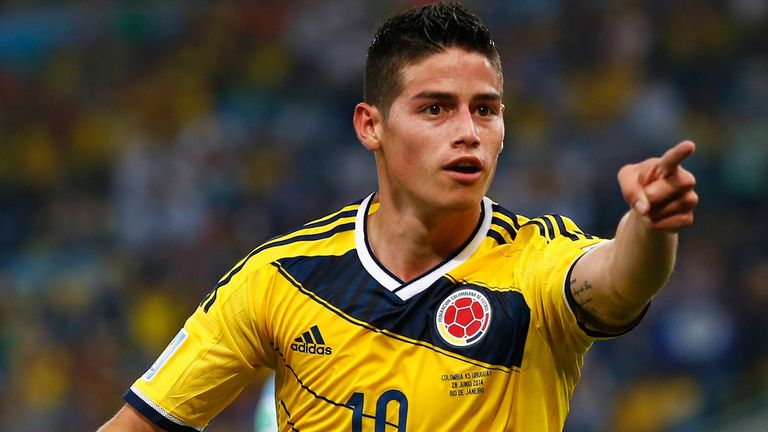 I think this is a really simple question. I think James Rodriguez has been far and away the best player of the tournament. It's not just for his goals, but for the quality that he's shown throughout. For him to eclipse the likes of Cristiano Ronaldo and Lionel Messi shows you what a good player this young man is and I think it's only a matter of time before we see him playing for Real Madrid or a team of that ilk. He has everything; great balance, great poise, he can see a pass and he can score a goal. He also looks like he could be in a boy band so he's got it all!
Paul Merson – Javier Mascherano
Javier Mascherano might not be near the top of the betting for player of the tournament, but I think he has been absolutely outstanding and hasn't done anything wrong. If he doesn't play well then Argentina struggle. Of course Lionel Messi is the matchwinner, but I think Mascherano is bigger for them and he will need to be man of the match for them to win the World Cup on Sunday. He steps back into defence when he has to and I can't remember him giving the ball away too many times in the tournament. If Argentina win the World Cup then I think he deserves player of the tournament.