European Professional Football Leagues support legal action over Qatar World Cup dates
Last Updated: 21/03/15 1:57pm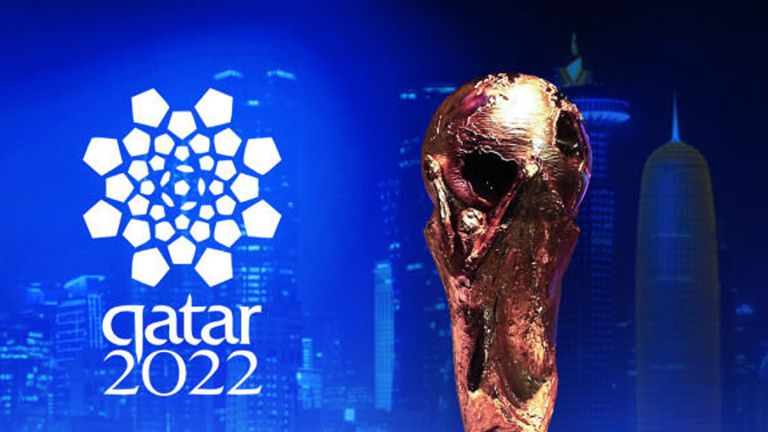 The European Professional Football Leagues Association has said it will support any leagues taking legal action against FIFA over the scheduling of a winter World Cup in 2022.
FIFA ended more than four years of uncertainty over the timing of the Qatar tournament when announcing on Thursday the event would be staged in November and December, with the final on December 18.
The Premier League has stated it has no plans to launch legal action and is ready to "work with the winter dates", but EPFL chairman and French Football League president Frederic Thiriez said his organisation would support any leagues looking to take the matter further.
"We are very disappointed with the decision of the FIFA Executive Committee to move the World Cup to November and December," Thiriez said. 
"It will cause serious damage from a sporting and financial point of view and it raises serious questions about the people involved in the decision-making process.
"It shows a lack of good governance in international football bodies as they have not taken an interest in the whole football world.
"It is unthinkable that leagues are not part of the decision-making process. There is now work to be done in lessening the damage of the decision.
"The EPFL is ready to support any legal action which individual leagues may take in the future."
Thiriez said the EPFL had sent a report to FIFA recommending the tournament be played in May, but it had been ignored.
"We are not against Qatar but against playing the World Cup in winter. We tried to find solutions and wrote a report saying that it was possible to play in May," said Thiriez. "Our report though was not even examined and that is not acceptable.
"Seventy-five percent of players at the World Cup will come from our leagues and it is not possible to have a system of governance where our views are not involved. We want to be around the table in talks."   
A Premier League spokesman said their focus had now turned to ensuring the impact on the 2022 season was as limited as possible.
"While we remain very disappointed with the process and the outcome for deciding the timing of the FIFA World Cup Qatar 2022, at least we now have fixed dates to work with.
"This means there is still some discussion and accommodation required over call-up periods, international dates and other competition organisers' schedules."
The Football League's chief executive Shaun Harvey similalry shunned mention of any legal action, insisting work now was about 'making the dates work with the domestic league and cup fixture calendar during the World Cup and elsewhere in the 2022/23 season'.