Piotr Zielinski's agent says the midfielder has made a decision on his future but will wait before revealing his move.
Sky Sports reported in June that Liverpool had made a £9.5m bid for the midfielder.
The Pole, who plays for Italian club Udinese, is believed to also be a target for AC Milan.
Bartolomej Bolek, Zielinski's agent, suggested to La Gazzetta dello Sport that the 22-year-old had made a decision about where he would play next season but would be keeping silent about his future for the time being.
"I met owner [Giampaolo] Pozzo and spoke to Udinese today," Bolek said. We are trying to find the best solution both for the club and the player.
"We know that many offers reached Udinese for Zielinski. We're talking to Pozzo and the interested clubs.
"After the Euros, he went on vacation as he needed to rest after a long season. He will return to Udine on July 22 or 23.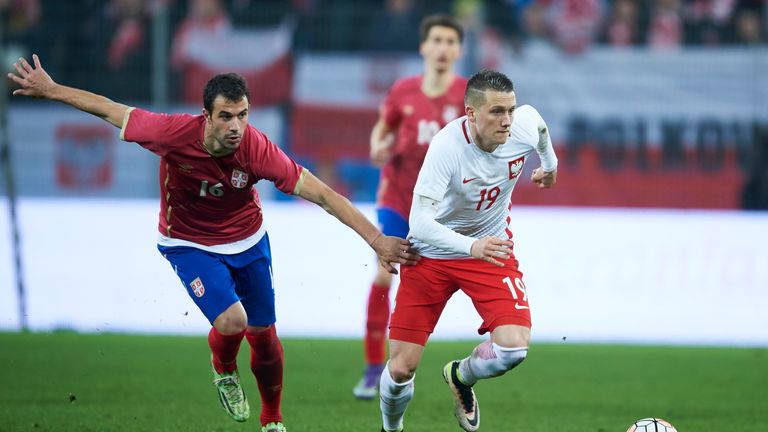 "It's true [that Liverpool have been tracking the player] but I don't like to talk about negotiations in the papers."
When asked whether Zielinski had a preference between Liverpool or AC Milan, Bolek replied: "We've decided, but it's a secret."
Zielinski was signed to Udinese in 2011, aged 17, but has spent the past two seasons on loan at fellow Serie A side Empoli, where he has made 66 appearances and netted five times.